The best part
of good food,
is sharing it.
Feed Good Rewards™ is built on a simple truth – that we're all happier when we're giving back, eating well, and having fun doing it. Ready to feed good? Here's how.
Find a recipe.
Make a sandwich.
And we use that term loosely. Hot dog? Sandwich. Quesadilla? Sandwich. Open face? It's still a sandwich in our books. And who doesn't love sandwiches??
Use our Sandwich Maker to conjure up a recipe using what you already have in your kitchen or let us suggest something based on your tastes and mood. You pick.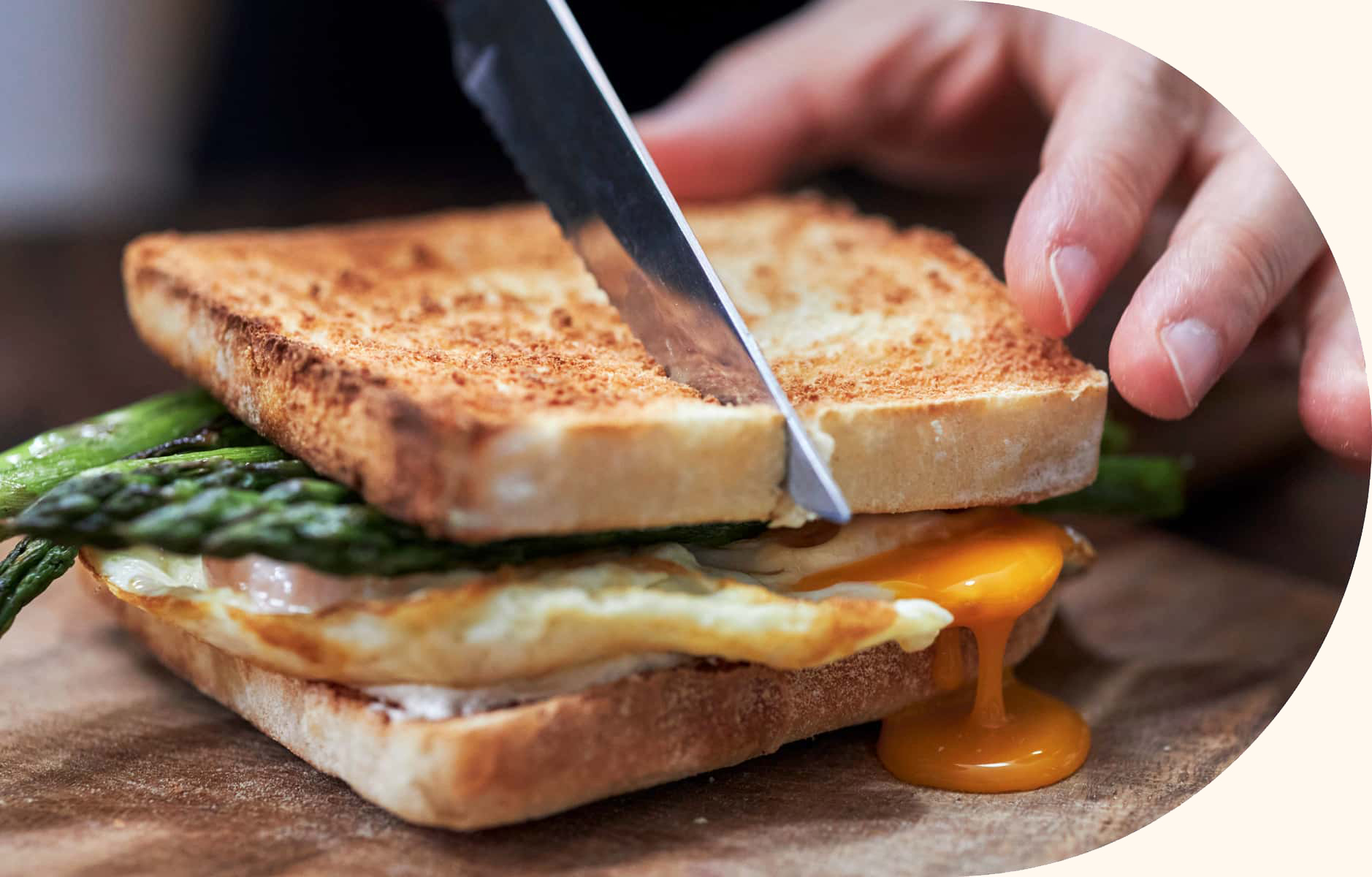 Earn points.
Win prizes.*
There are multiple ways to earn points. The points you earn get you entries into a Monthly Draw for a chance to win 1 of 10 $250 gift cards – so you can keep the good food going! Your monthly points will reset to zero every month, so you will have to earn new points to enter the next draw. More points mean more chances to win* (maximum 10 eligible entries per month).
Here's how points work.
View a recipe
Yup. Just by looking at one.
500 pts
Share a recipe
Friends send friends delicious recipes.
1,000 pts
Rate a recipe
Love it? Hate it? Rate in.
500 pts
Join our newsletter.
Recipes, offers, coupons galore.
500 pts
500 points = 1 draw entry
The more points you earn, the more entries you get. Every. Single. Month.
You Could Win* 1 of 10
$250
Gift Cards
every month
Your points help give back.†
Each month, Bimbo Canada will make a donation to Food Banks Canada to help provide meals to families who need them – powered by everyone's collective monthly points. Your points help to power a donation of up to 15,000 meals ($7,500) per month! Now that's feeding good.
† Learn more about how the donation program works.
2,000 points =
1 meal donated
View, Share, or Rate a Recipe. Start giving back. Your points help to power a donation of up to 15,000 meals ($7,500) per month.