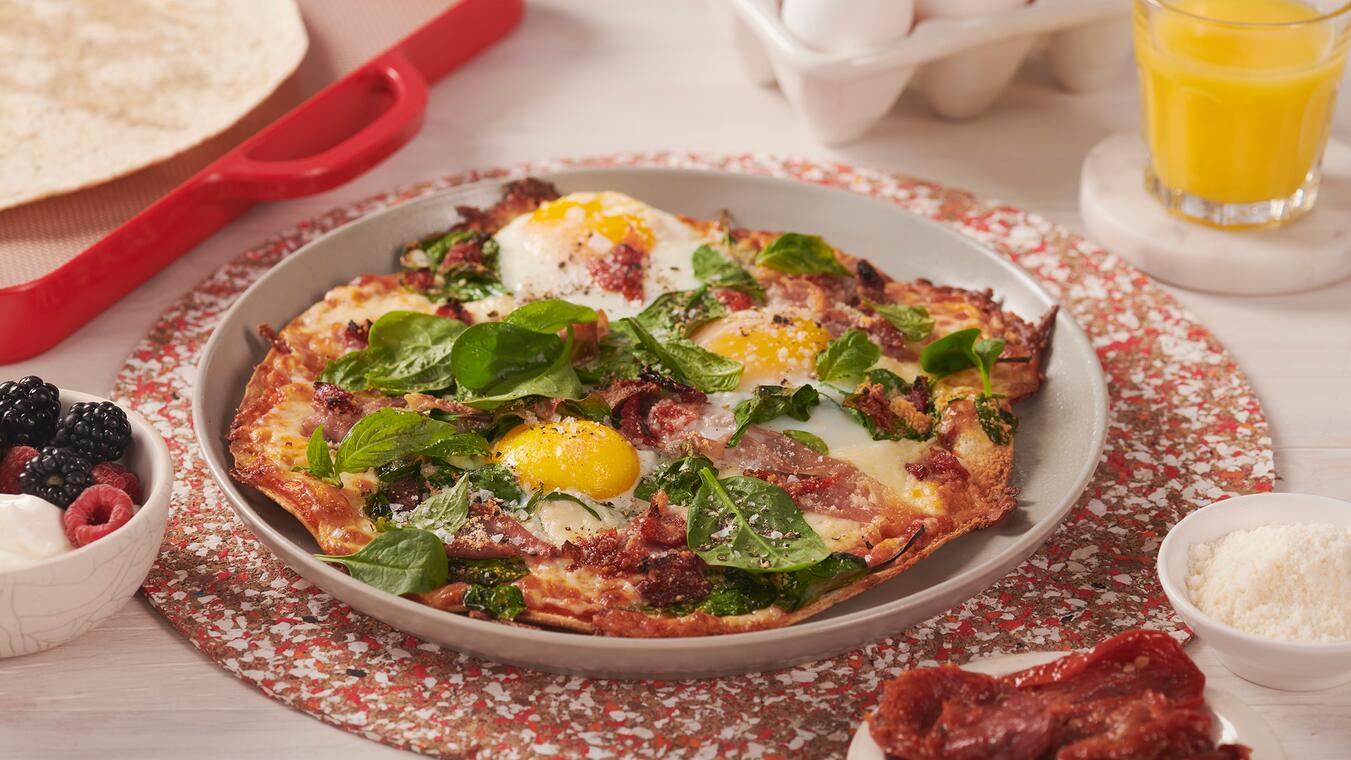 Prep Time: 5 mins
Cook Time: 20 mins
Servings: 4
Breakfast Tortizza™

Rate this recipe for points

23
Ingredients
4 Dempster's® Tortizza™
1 x 7 oz (213mL) Can of Pizza Sauce
1 1/2 Cups (375g) Friulano, shredded
1 Cup (250g) Mozzarella, shredded
1 Cup (250) Provolone, shredded
2 Cups (500g) Baby Spinach
1 1/4 Cups (300g) Shaved Ham or Prosciutto
12 Large Eggs
1/2 Cup (125g) Parmesan Cheese, freshly grated
1/2 Cup (125g) Sundried Tomatoes, freshly grated
1 Cup (250g) Fresh Basil Leaves
Directions
Preheat the oven to 400°F (205°C).
Line 2 baking trays with parchment paper.
Evenly divide and spread each Dempster's® Tortizza™ with pizza sauce, then layer with the shredded cheese blend and baby spinach.
Arrange the ham or prosciutto slices to make little "nests".
Gently crack eggs into "nests" and sprinkle them with parmesan cheese and sundried tomatoes.
Bake at 400°f (205°c) for 15 minutes until cooked through and golden.
Serve with freshly torn basil leaves and additional baby spinach.