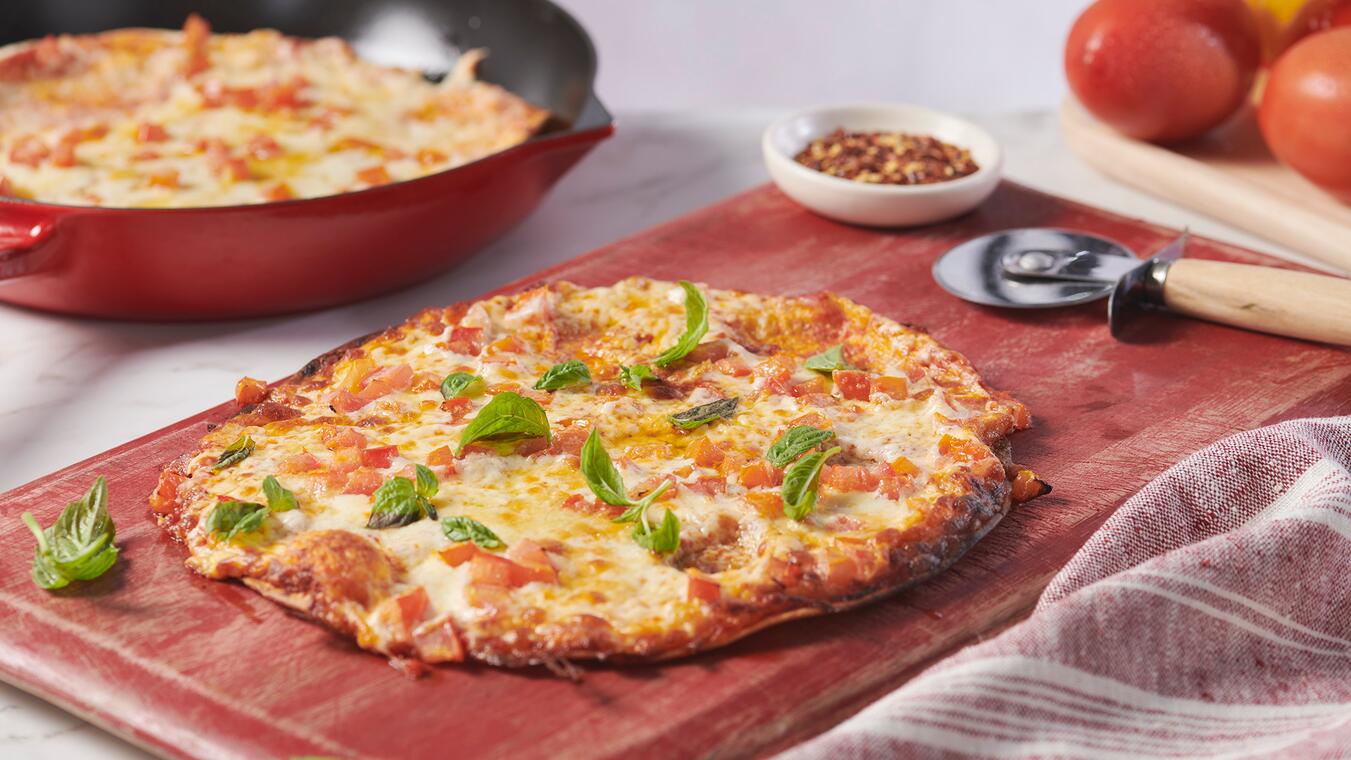 Prep Time: 5 mins
Cook Time: 20 mins
Servings: 4
Skillet Tortizza™

Rate this recipe for points

7
Ingredients
4 Dempster's® Tortizza™
1 - 7 oz Can (213ml) of Pizza Sauce
1 Ball (340g) Mozzarella Cheese, shredded
1/2 Cup (125g) Parmesan Cheese, freshly grated
2 Roma Tomatoes, seeded and finely diced
4 Tsp (20mL) Olive Oil
1/2 Cup (125g) Fresh Basil, chopped
Directions
Preheat the oven to 450°F (230°C) with a cast-iron oven-proof skillet for about 20 minutes, or until the oven reaches desired cooking temperature.
Carefully remove the skillet from the oven, and place it on a heat-proof surface.
Drizzle olive oil into the skillet, then, carefully place in a Dempster's® Tortizza™
Spread pizza sauce to the edges, then, layer with shredded mozzarella, parmesan cheese, and Roma tomatoes.
Brush any exposed crust with olive oil.
Bake at 450°F (230°C) until the cheese is bubbly and the crust is golden brown for approximately 4-5 minutes.
Transfer to a cutting board and top with chopped fresh basil.
Cut into slices.
Repeat the process with each Dempster's® Tortizza™ or use 2 pans at a time.