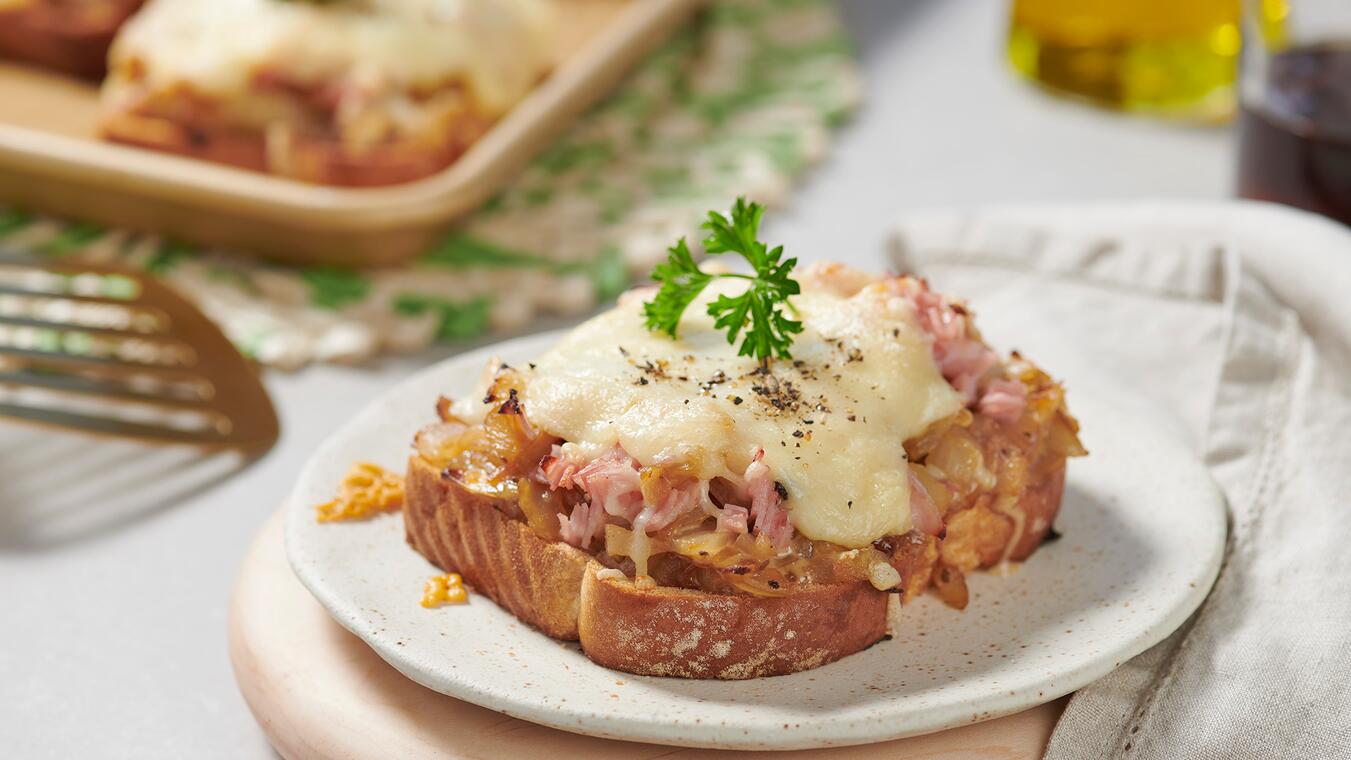 Prep Time: 15 mins
Cook Time: 35 mins
Servings: 4
Alsatian Toast

Rate this recipe for points

9
Ingredients
4 slices of Villaggio® Classico White Bread
2 Onions, chopped
2 tbsp (30ml) Olive Oil
1 cup (250ml) Dark Beer
2 tbsp (30ml) Maple Syrup
1/2 cup (125ml) Cooking Cream, 35% fat
4 slices Cooked Ham, chopped
1 1/2 cup (350ml) Emmental, grated
Salt and Pepper to taste
Directions
Preheat oven to 200°C (400°F) with the oven rack in the middle position.
In a hot pan, sauté the onions in a little olive oil for 5 minutes.
Season with salt and pepper, add beer and maple syrup, and continue cooking for 5 minutes until reduced.
Add the cream and mix. Taste for seasoning.
Meanwhile, cover a baking sheet with parchment paper or a silicone mat, place the slices of bread on it and bake for 5 minutes, until the bread is lightly browned.
On each slice of bread, place onions, ham and grated cheese. Bake for 10 minutes, until the cheese has melted.