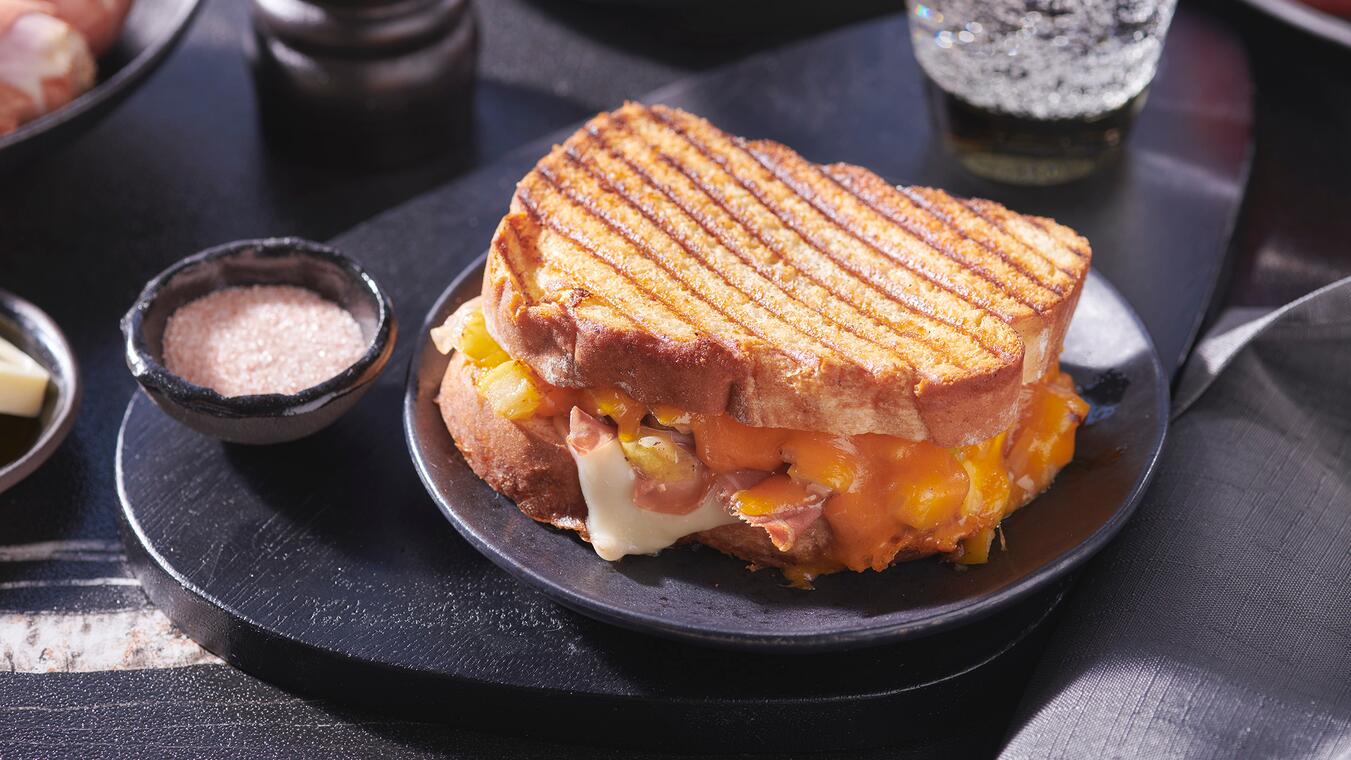 Prep Time: 5 mins
Cook Time: 20 mins
Servings: 4
Apple and Cognac Grilled Cheese

Rate this recipe for points

9
Ingredients
8 slices of Artesano® Original White Bread
2 Apples, Sliced Thin
1 Shallot, Sliced Thin
4 tbsp (60ml) Butter
5 tbsp (75ml) Cognac
4 slices Sharp Cheddar
8 slices Prosciutto
4 slices of Swiss Cheese
Salt and Pepper to taste
Directions
In a hot pan, sauté the apples and shallot in 15 ml (1 tablespoon) of butter for 5 minutes.
Add a little salt and pepper and cognac, and flambé it so that the alcohol evaporates.
Butter the bread slices.
On 4 slices of bread, add cheddar, sautéed apples, prosciutto, and Swiss cheese slices, then place the remaining slices of bread on top.
In a hot pan over medium-low heat, brown the sandwiches for 5 minutes on each side, or until they are golden brown.