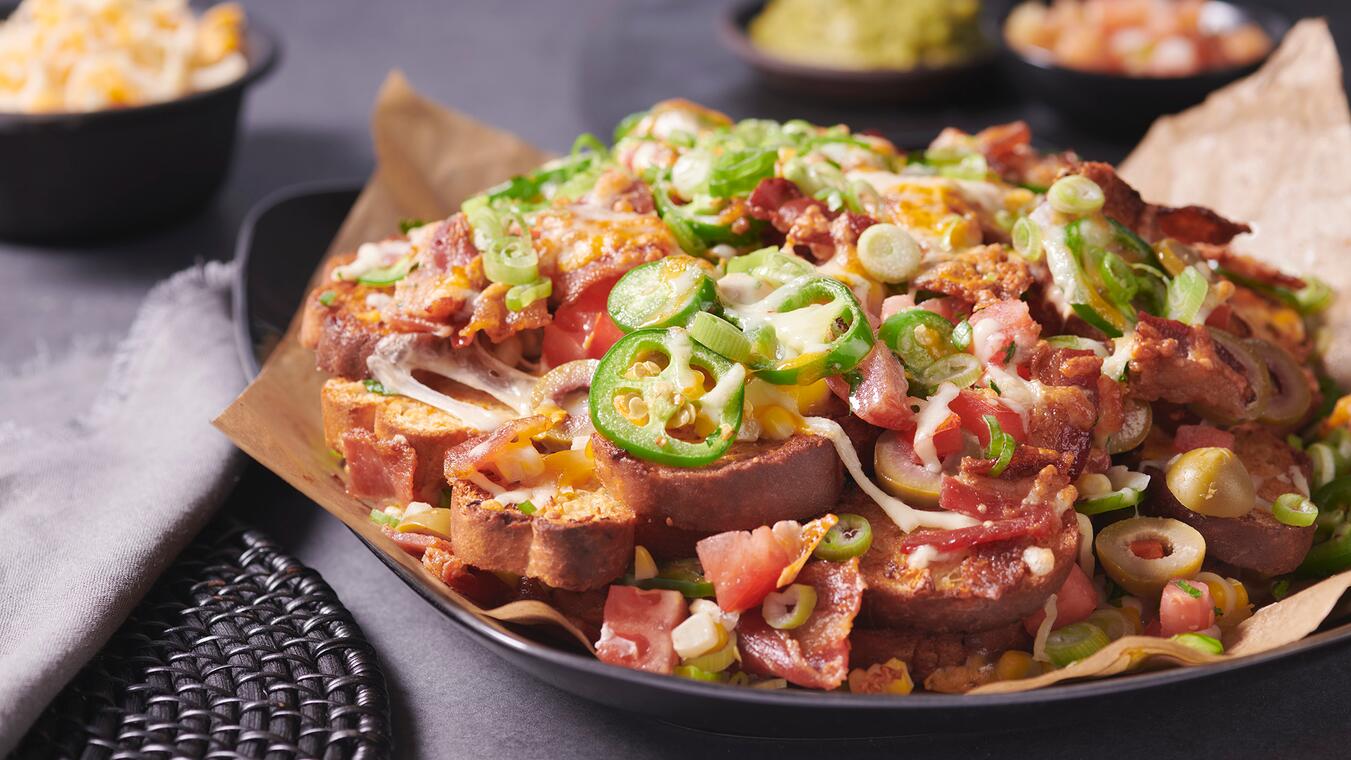 Prep Time: 15 mins
Cook Time: 18 mins
Servings: 4
Bacon Cheese Nachos

Rate this recipe for points

26
Ingredients
Nachos:
2 Artesano Roasted Garlic Baguettes
5 tbsp (75ml) Garlic Butter, melted
1/2 cup (125ml) Corn Kernels
1 cup (250ml) Tex-Mex Cheese, grated
1/2 cup (125ml) Olives, sliced
4 Tomatoes, cubed
1/4 bunch Parsley, chopped
4 Jalapenos, sliced thin
1/2 cup (125ml) Bacon, chopped
1/2 cup (125ml) Green Onions, sliced into rings
Topping:
Sour Cream
Salsa
Hot Sauce
Guacamole
Directions
Preheat oven to 200°C (400°F) with the oven rack in the middle position.
Cut the baguettes into 1/2"-thick slices.
Cover a baking sheet with parchment paper or a silicone mat, place the bread slices on the pan, brush with garlic butter, and bake for 8 minutes, until they are lightly toasted.
In a baking dish, make alternating layers of bread slices, corn kernels, grated cheese, olives, tomatoes, parsley, jalapenos, and bacon, ending with grated cheese on the top.
Bake for 10 minutes.
Serve hot with sour cream, salsa, hot sauce or guacamole.