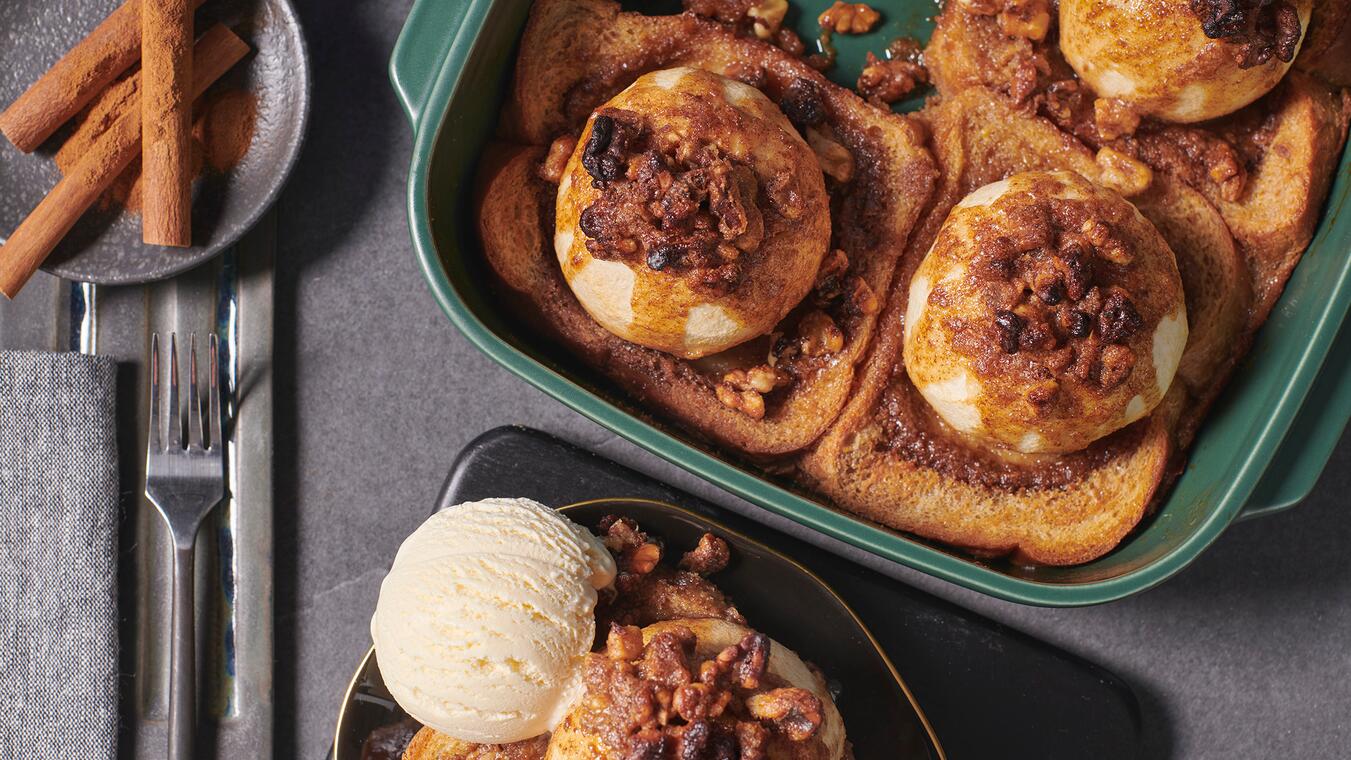 Prep Time: 10 mins
Cook Time: 55 mins
Servings: 4
Baked Cinnamon Apple Square

Rate this recipe for points

12
Ingredients
4 slices of Artesano® Original White Bread
4 Cortland Apples, peeled and cored
8 tbsp (120ml) Brown Sugar
1 Lemon, zest
4 tbsp (60ml) Butter, softened
1/2 tsp (3ml) Cinnamon
1/2 cup (125ml) Walnuts, crushed
1/2 cup (125ml) Milk
1 tbsp (15ml) Vanilla Extract
2 Eggs, beaten
Directions
Preheat oven to 190°C (375°F) with the oven rack in the middle position.
In a bowl, mix the milk, half of the brown sugar, the vanilla and the eggs.
Dip each slice of bread in this mixture.
In a buttered baking dish, place the slices of bread, covering the bottom of the dish.
Place an apple on each slice of bread In a bowl, mix the softened butter, brown sugar, walnuts, cinnamon and lemon zest.
Place the mixture inside each apple and bake for 30 to 45 minutes, until the apples are tender.
Serve with scoops of ice cream.