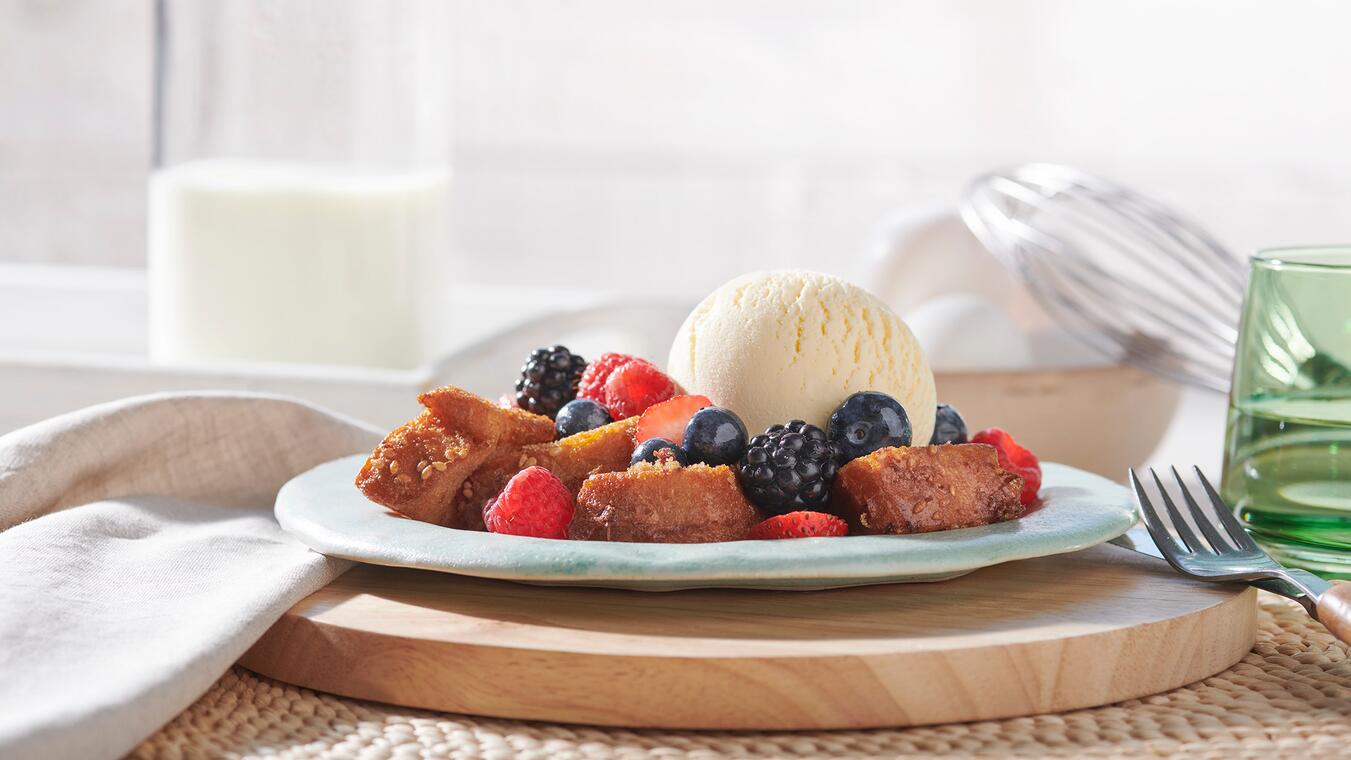 Prep Time: 15 mins
Cook Time: 20 mins
Servings: 4
Bread Fritters with Brown Sugar

Rate this recipe for points

14
Ingredients
8 Villaggio® Sesame Bread slices
4 Eggs, beaten
1 cup (250ml) Milk
1/2 cup (125 ml) Brown sugar
1 pinch of Salt
4 tbsp (60ml) Rum
1 tbsp (15ml) Vanilla extract
2 cups (500ml) your choice of Berries
4 scoops of Vanilla Ice Cream
Cooking oil as needed
Directions
In a bowl, whisk together the eggs and milk.
Stir in half of the brown sugar, a pinch of salt, rum and vanilla.
Cut each bread slice into 4 sticks.
Dip each piece of bread into the prepared mixture.
In a hot pan containing 1 inch of cooking oil, arrange the breadsticks and cook on each side until golden.
Remove and place on a paper towel.
Sprinkle the rest of the brown sugar onto each breadstick and serve to accompany the berries and ice cream.