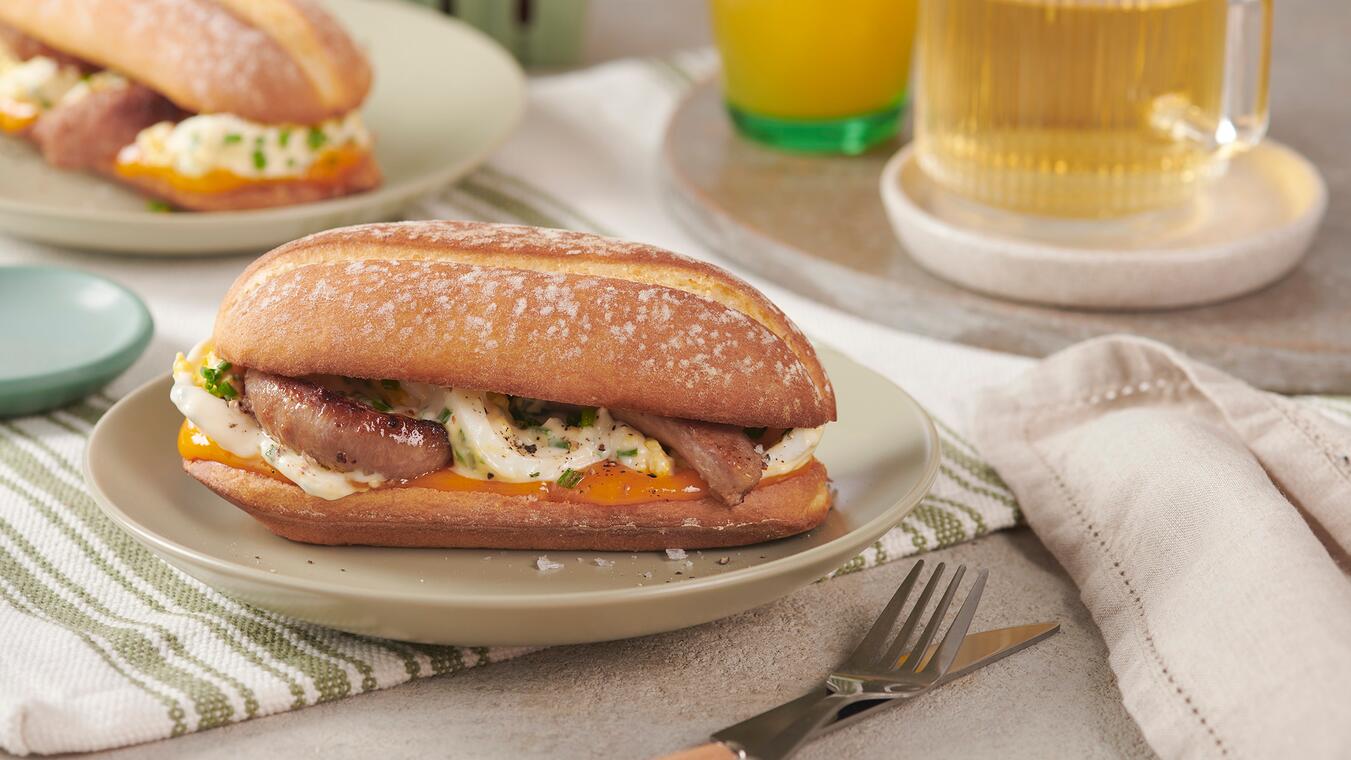 Prep Time: 10 mins
Cook Time: 30 mins
Servings: 4
Breakfast Hot Dog

Rate this recipe for points

6
Ingredients
4 Villaggio® Toscana™ Sausage Buns
4 Breakfast Sausages, cut in two lengthwise
2 tbsp (30ml) Cooking Oil
2 cups (500ml) Cheddar, grated
4 Eggs, hard-boiled
4 tbsp (60ml) Mayonnaise
4 tbsp (60ml) Chives, chopped
Salt and Pepper to taste
Directions
Toast the sausage buns.
In a hot pan, sauté the breakfast sausages in a little oil for 5–6 minutes until they are browned and crispy.
Meanwhile, in a hot, non-stick pan, melt a quarter of the grated cheese on medium heat until the melted cheese starts to become crispy.
The desired result is a disk of crispy melted cheese.
Slide it onto one of the buns using a spatula.
Repeat the process for the 3 remaining buns.
In a bowl, use a fork to break up the eggs and mix them in with the mayonnaise and chives.
Distribute the resulting mixture and the sausages onto each bun.