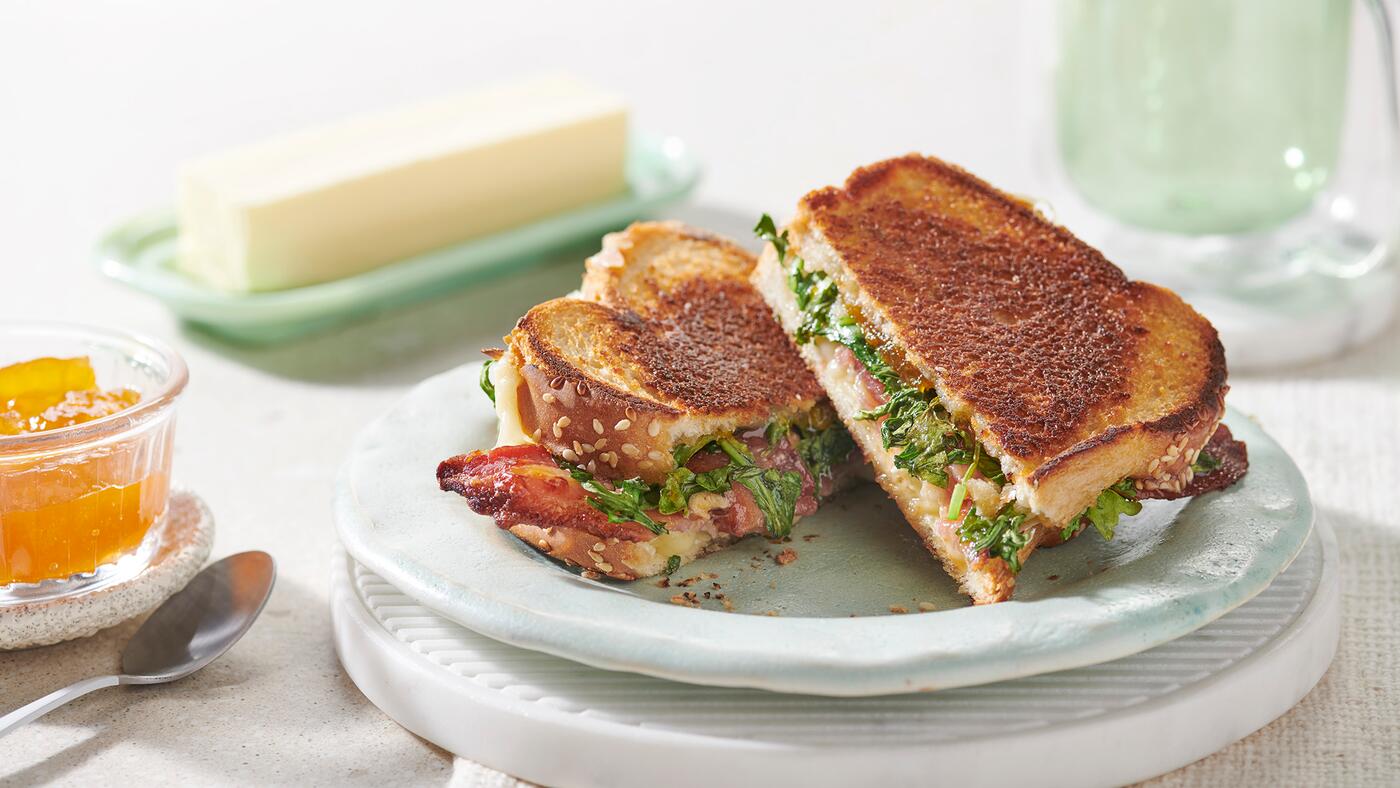 Prep Time: 10 mins
Cook Time: 20 mins
Servings: 4
Brie and Bacon Grilled Cheese

Rate this recipe for points

6
Ingredients
8 Villaggio® Sesame Bread slices
4 tbsp (60ml) Butter
1 Brie wedge, thinly sliced
8 Bacon slices, crisply cooked
1 cup (250ml) Arugula
1 tbsp (15ml) Peach or Apricot preserve
Salt and Pepper to taste
Directions
Butter one side of each bread slice.
On the unbuttered side of 4 bread slices, distribute half of the slices of brie, the slices of bacon, the arugula, the remaining slices of brie, and a little salt and pepper.
Spread the preserve on the unbuttered side of the 4 remaining slices of bread.
Close the sandwiches.
Cook the sandwiches in a pan on gentle heat for 5 minutes on each side.