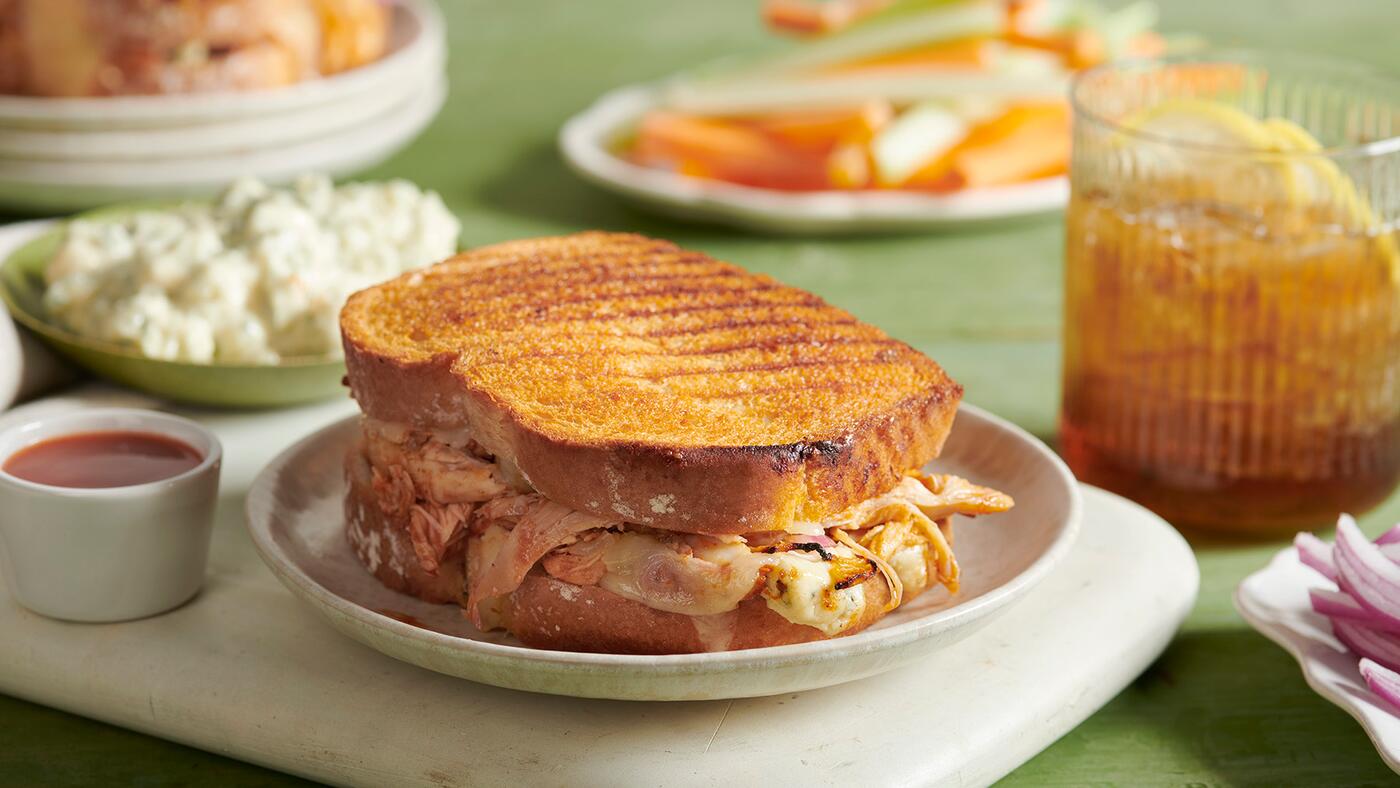 Prep Time: 10 mins
Cook Time: 20 mins
Servings: 2
Buffalo Chicken Grilled Cheese Sandwich

Rate this recipe for points

21

No need to make that decision between Buffalo Wings or a Grilled Cheese Sandwich!
Ingredients
4 Slices of Villaggio® Classico Italian Style Thick Slice White Bread
2 cups (500g) Shredded (leftover) Chicken
1/2 cup (125ml) Buffalo Style Hot Sauce
2 tbsp (60g) Butter
1/4 cup (125g) Blue Cheese, crumbled
1/2 Red Onion, thinly sliced
4 Slices Pepper Jack Cheese
Serve with the classic combo of Carrot and Celery Sticks and Ranch or Blue Cheese Dip
Directions
Preheat oven to 375°F (195°C).
In a mixing bowl, coat the shredded chicken with Buffalo hot sauce.
Then, equally, divide and layer the chicken onto 2 slices of bread.
Sprinkle each with blue cheese, then layer with the red onion and slices of pepper jack cheese.
Top with the remaining 2 slices of bread.
In an oven-proof pan/skillet, melt butter over low heat, and place each sandwich into the pan to cook until golden brown for approximately 5-10 minutes, then, flip and place into the preheated oven to cook for 20 minutes.
Serve with Carrot and Celery Sticks, along with a Ranch or Blue cheese dip.