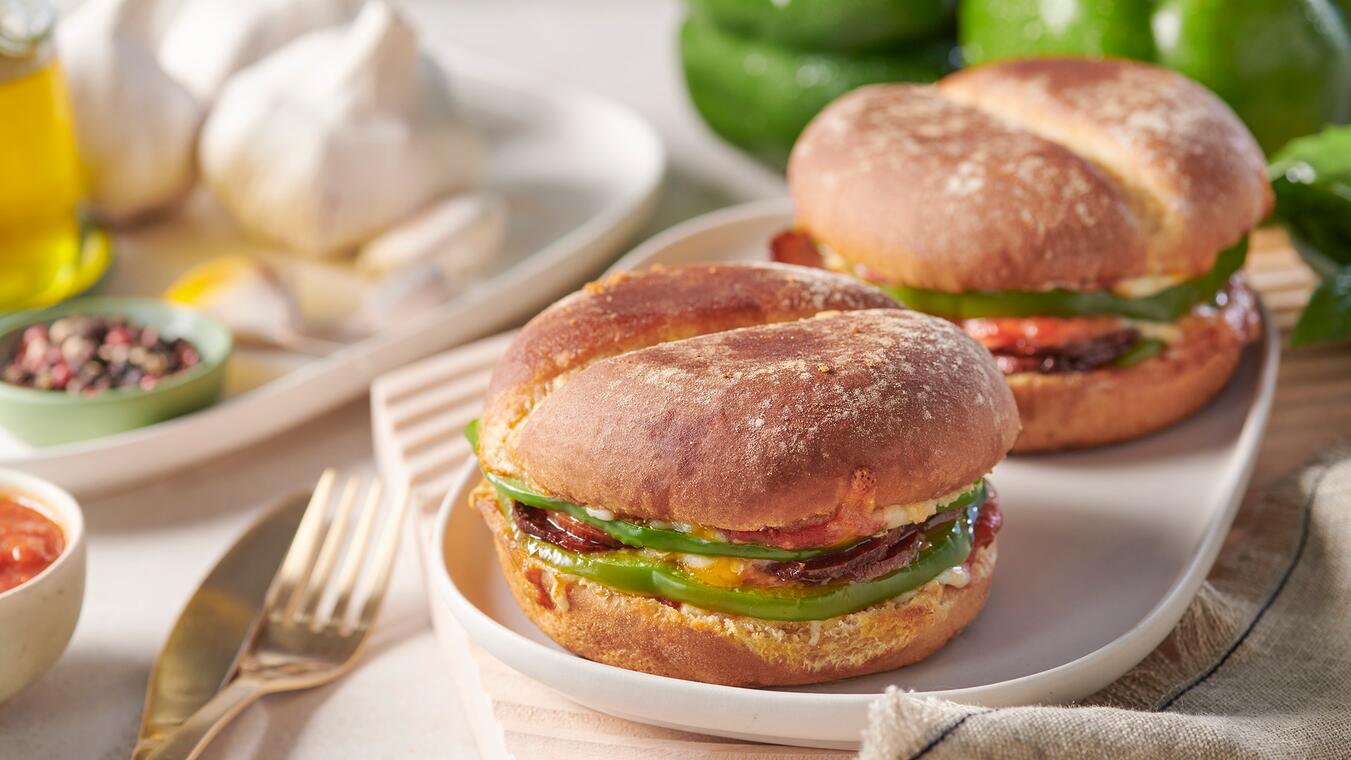 Prep Time: 10 mins
Cook Time: 25 mins
Servings: 4
Burger Bun Pizza

Rate this recipe for points

25
Ingredients
4 Villaggio® Toscana™ Hamburger Buns
4 tbsp (60ml) Garlic Butter
4 tbsp (60ml) Parmesan
1/2 cup (125ml) Pizza Sauce
2 cups (500ml) Pizza Cheese
1 cup (250ml) Pepperoni slices
1 Red or Green Pepper, cut into rounds
Directions
Preheat the oven to 200°C (400°F) with the rack in the middle position.
Cover a baking sheet with parchment paper or a silicone mat, and separate the top and bottom of each burger bun.
Spread the garlic butter onto each top bun and sprinkle with Parmesan.
Spread the tomato sauce onto each bottom bun, add the cheese, then the pepperoni and pepper slices and cook in the oven for 15 minutes.
Then close each burger bun.