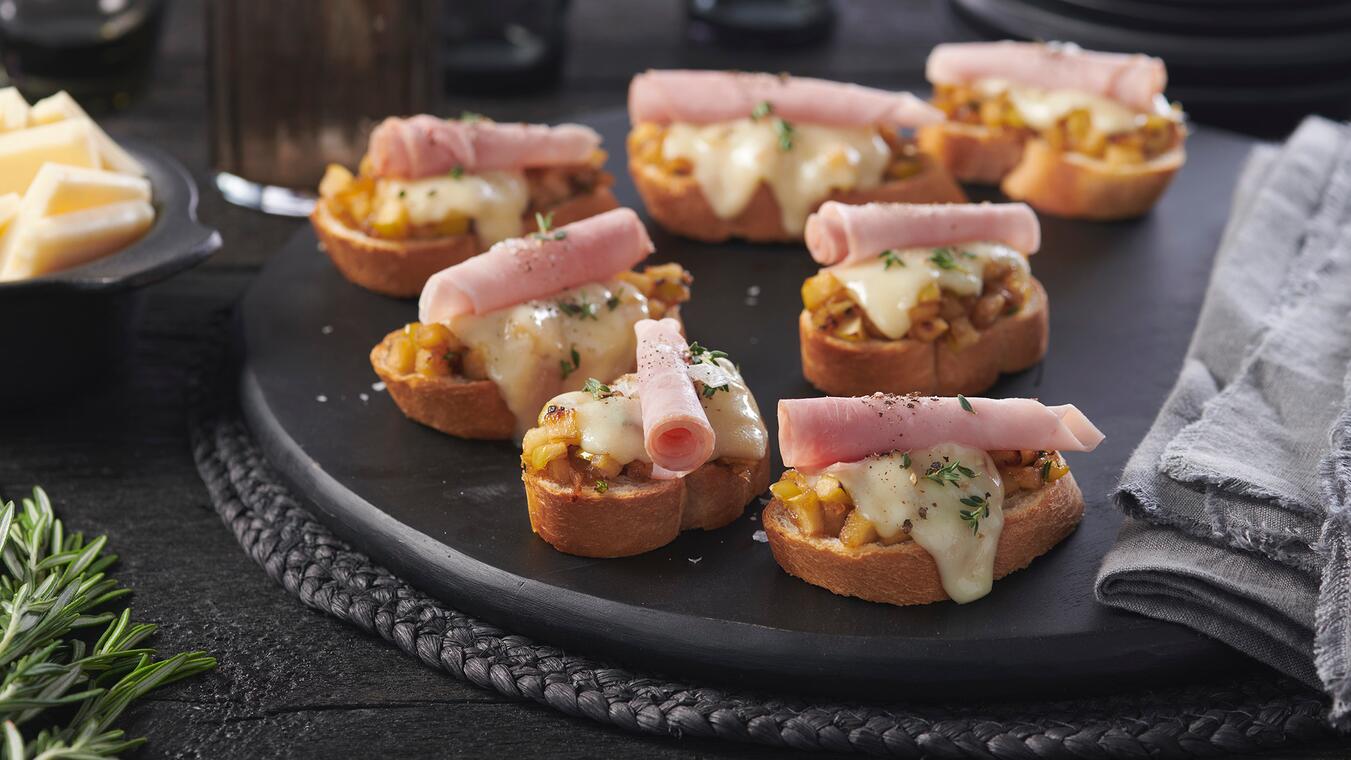 Prep Time: 10 mins
Cook Time: 25 mins
Servings: 4
Cheese Bites with Apples and Prosciutto Cotto

Rate this recipe for points

10
Ingredients
1 Villaggio Artesano® Classic White Baguette
1 Shallot, minced
1 Apple, brunoise cut
2 tbsp (30ml) Olive Oil
2 tbsp (30ml) Maple Syrup
1 pinch of Dried Thyme
4 tbsp (60ml) Spiced Rum
8 slices Raclette Cheese, quartered
3 1/2 oz (100g) very thinly sliced Cooked Ham, quartered
Salt and Pepper to taste
Directions
Preheat oven to 200°C (400°F) with oven rack in the middle position.
In a hot pan, sauté the shallot and apple in a little olive oil for 4 to 5 minutes, stirring.
Add the syrup and thyme, and deglaze with rum.
Cut the baguette into 1/2" thick slices.
Place the bread slices on a baking sheet, spread the prepared mixture on each slice, top with cheese and bake for 10 minutes.
Evenly divide and garnish with a piece of rolled ham.