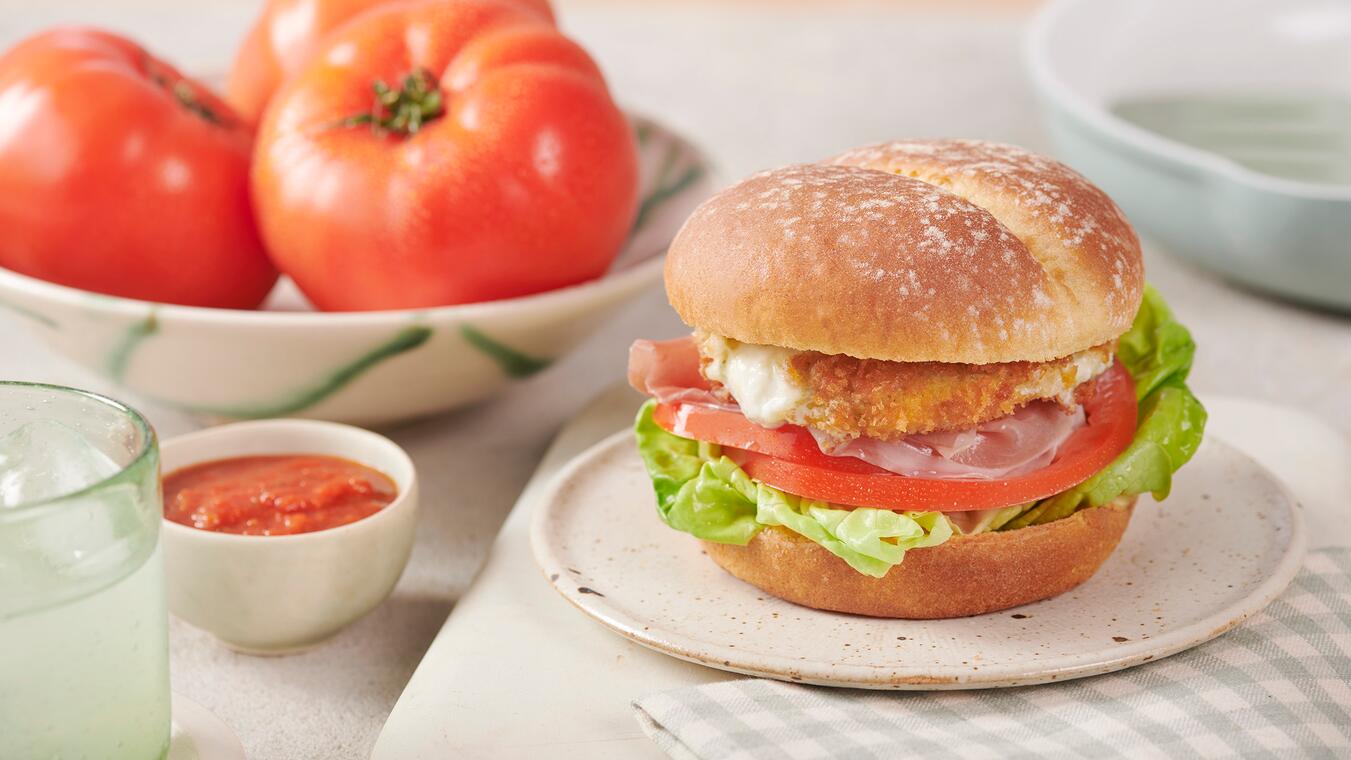 Prep Time: 15 mins
Cook Time: 25 mins
Servings: 4
Crispy Mozzarella

Rate this recipe for points

6
Ingredients
4 Villaggio® Toscana™ Hamburger Buns
2 fresh Mozzarella balls
4 tbsp (60ml) Basil Pesto
1 cup (250ml) Flour
3 Eggs, beaten
1 cup (250ml) Breadcrumbs
4 Lettuce Leaves
4–8 Tomato slices
4 Prosciutto slices
Cooking oil as needed
4 tbsp (60ml) Olive oil
Salt and Pepper to taste
Directions
Cut the mozzarella balls in two, season with salt and pepper, add the pesto and mix together.
Roll the mozzarella chunks in the flour, then in the beaten egg and finally in the breadcrumbs.
Dip the mozzarella chunks into the egg again and then the breadcrumbs to form a thick crust around the cheese.
In a hot pan, fry the mozzarella chunks in 1" of oil until the crust is golden on each side.
Remove and place on a paper towel and then lightly season with salt Toast the burger buns, then garnish with the lettuce, tomato, prosciutto and crispy mozzarella.