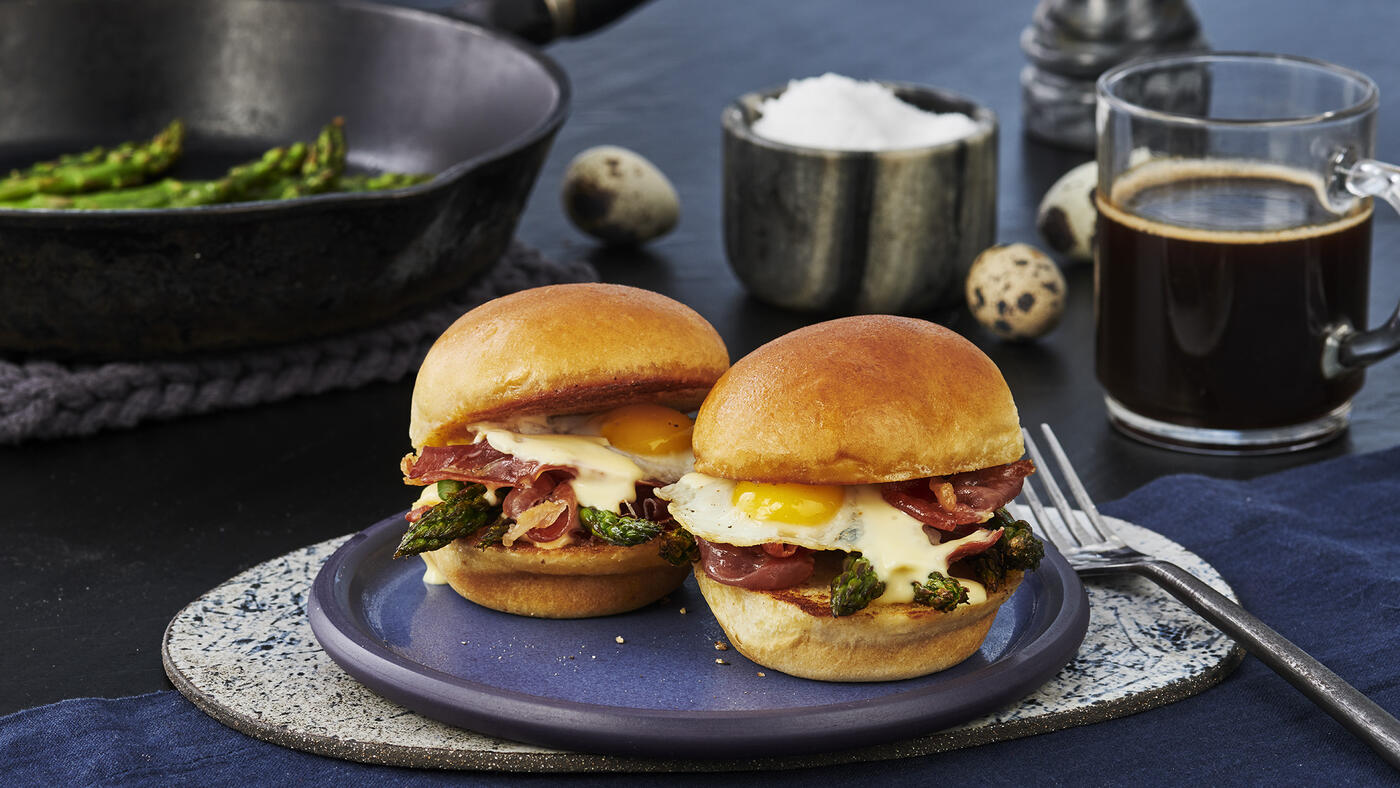 Prep Time: 20 mins
Cook Time: 30 mins
Servings: 6
Crispy Pancetta, Quail Eggs and Asparagus Benedicts

Rate this recipe for points

10

Give your eggs benedict a major upgrade with this delicious combination of fresh asparagus, prosciutto and fried quails eggs.
Ingredients
6 Villaggio Artesano® Brioche Rolls
750g fresh asparagus
2 tsp (10 mL) good olive oil
Salt and pepper, to taste
8 – 12 slices of prosciutto
1 1/2 tbsp (22.5 mL) unsalted butter
12 quails eggs
2 large egg yolks
1 1/2 tbsp (22.5 mL) lemon juice
Salt and pepper, to taste
1/2 cup (125 mL) unsalted butter
Directions
Preheat oven to 400°F (200°C).
Toss asparagus with olive oil, salt and pepper.
Roast on a baking sheet for 5 minutes.
Place prosciutto on a baking sheet and roast for an additional 5 minutes.
Melt butter in a skillet and crack quail eggs in, seasoning with salt and pepper, to taste.
Toast the brioche rolls.
Arrange asparagus over the bottom half, layer with prosciutto and drape with hollandaise.
Blend yolks, lemon juice and pepper in a blender.
Slowly adding the hot butter until the sauce is thick.