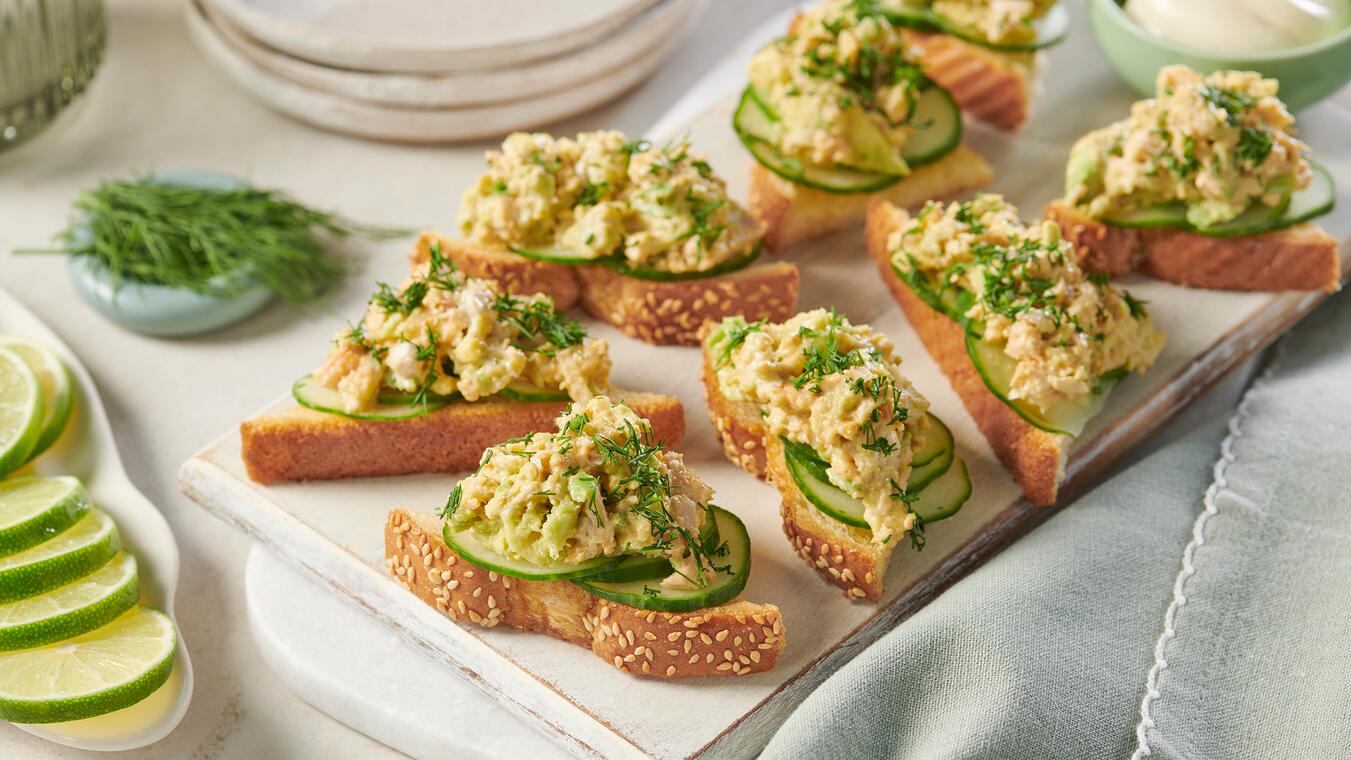 Prep Time: 10 mins
Cook Time: 13 mins
Servings: 4
Crispy Sesame, Avocado and Tuna

Rate this recipe for points

10
Ingredients
4 Villaggio® Sesame Bread slices
3 tbsp (45ml) Olive oil
1 Avocado, ripe
1 can of Tuna, drained
1 tbsp (15ml) Mayonnaise
1 tbsp (15ml) Sriracha Hot Sauce
1/2 Cucumber, thinly sliced
1/2 Lime, juiced
2 tbsp (30ml) Dill, chopped
Salt and Pepper to taste
Directions
Brush each bread slice with olive oil and add a little salt and pepper.
Toast the slices of bread until they are crispy and golden.
Cut each bread slice into triangles.
In a bowl, mix together the avocado pulp, flaked tuna, mayonnaise, hot sauce and lime juice.
Distribute the cucumber slices onto each bread triangle, followed by the tuna mix and top with sprigs of dill to finish.