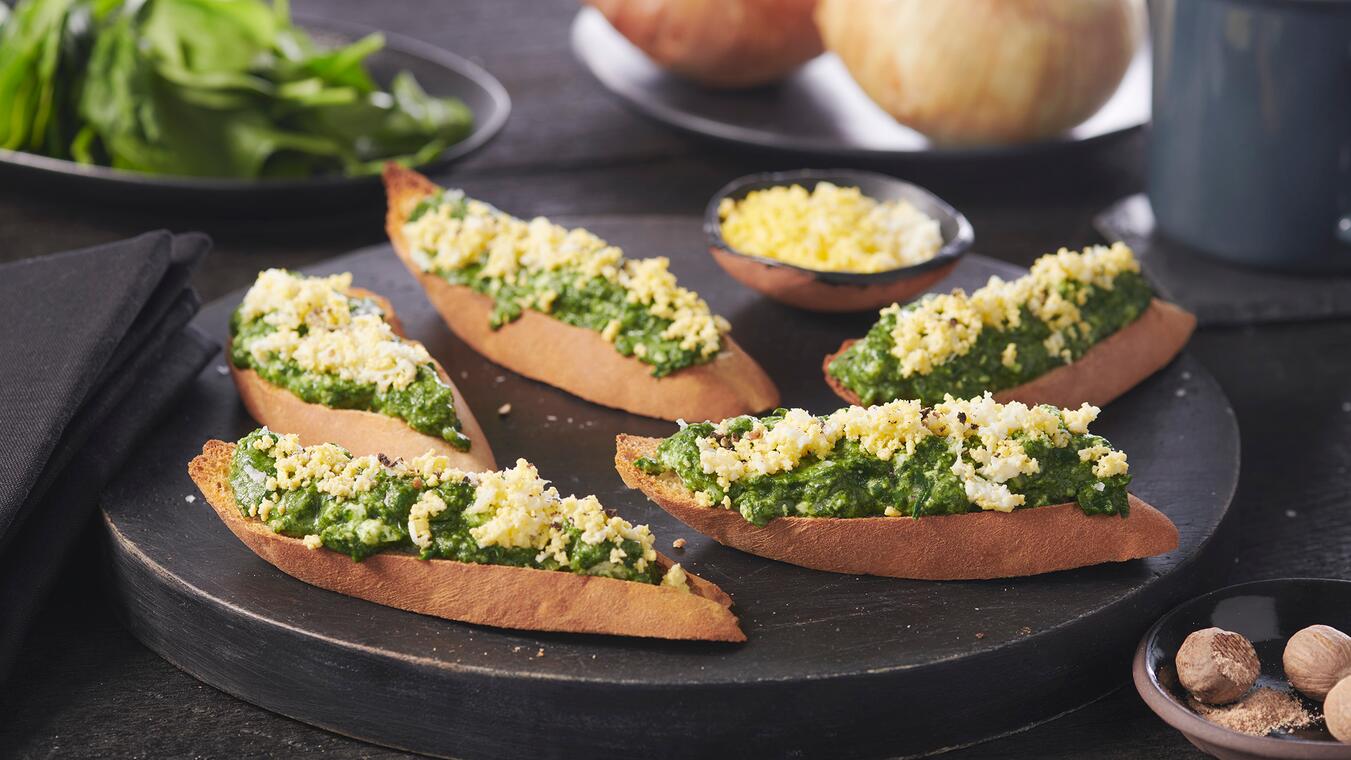 Prep Time: 10 mins
Cook Time: 15 mins
Servings: 4
Crispy Spinach and Egg Bites

Rate this recipe for points

12
Ingredients
2 Villaggio Artesano® Roasted Garlic Baguettes
8 cups (2l) Baby Spinach Leaves
4 tbsp (60ml) Butter
1 Onion, minced
2 pinches Nutmeg, grated
1/2 cup (125ml) Cheddar, grated
1/2 cup (125ml) Ricotta
3 Eggs, hard-boiled
Salt and Pepper to taste
Directions
Preheat the oven broiler.
In a hot pan, sauté half of the spinach in a little melted butter.
When it has softened, add the rest of the spinach.
Add onion, nutmeg and continue cooking for 10 minutes, stirring.
Using a mixer, purée the sautéed spinach.
Incorporate the cheddar and ricotta Taste for seasoning and allow to cool.
Meanwhile, slice the baguettes diagonally into thinner longer toasts and broil them in the oven broiler.
Top each toast with the spinach mixture, and grate the egg on top.