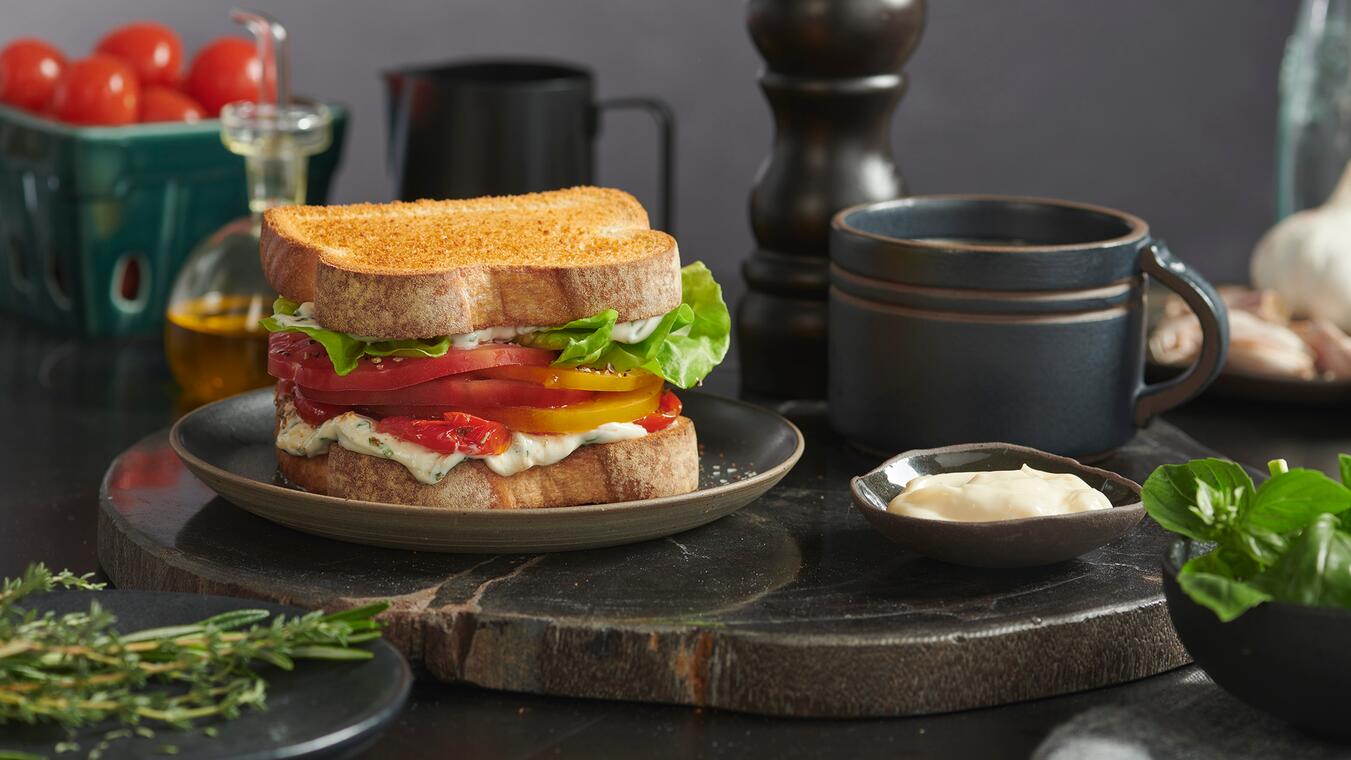 Prep Time: 15 mins
Cook Time: 45 mins
Servings: 4
Deluxe Tomato Sandwich

Rate this recipe for points

24
Ingredients
8 slices of Villaggio Artesano® Original White Bread
16 Cherry Tomatoes
6 tbsp (90ml) Olive Oil
2 tbsp (30ml) White Vinegar
1 Garlic Clove, whole
1 tsp (5ml) Herbes de Provence
1 Heirloom Red Tomato, sliced
1 Heirloom Yellow Tomato, sliced
6 tbsp (90ml) Mayonnaise
8 Basil Leaves, chopped
4 Lettuce Leaves
Salt and Pepper to taste
Directions
Preheat oven to 200°C (400°F) with the oven rack in the middle position.
On a baking dish, place the cherry tomatoes, add the olive oil, vinegar, garlic and Herbes de Provence and bake for 30 minutes.
Allow to cool.
Toast the bread slices.
In a bowl, mix the mayonnaise and the basil.
Spread each slice of bread with the prepared mayonnaise.
On 4 slices of bread, add and crush the cherry tomatoes, add heirloom tomato slices, season them, add the lettuce and close the sandwich with the remaining bread slices.