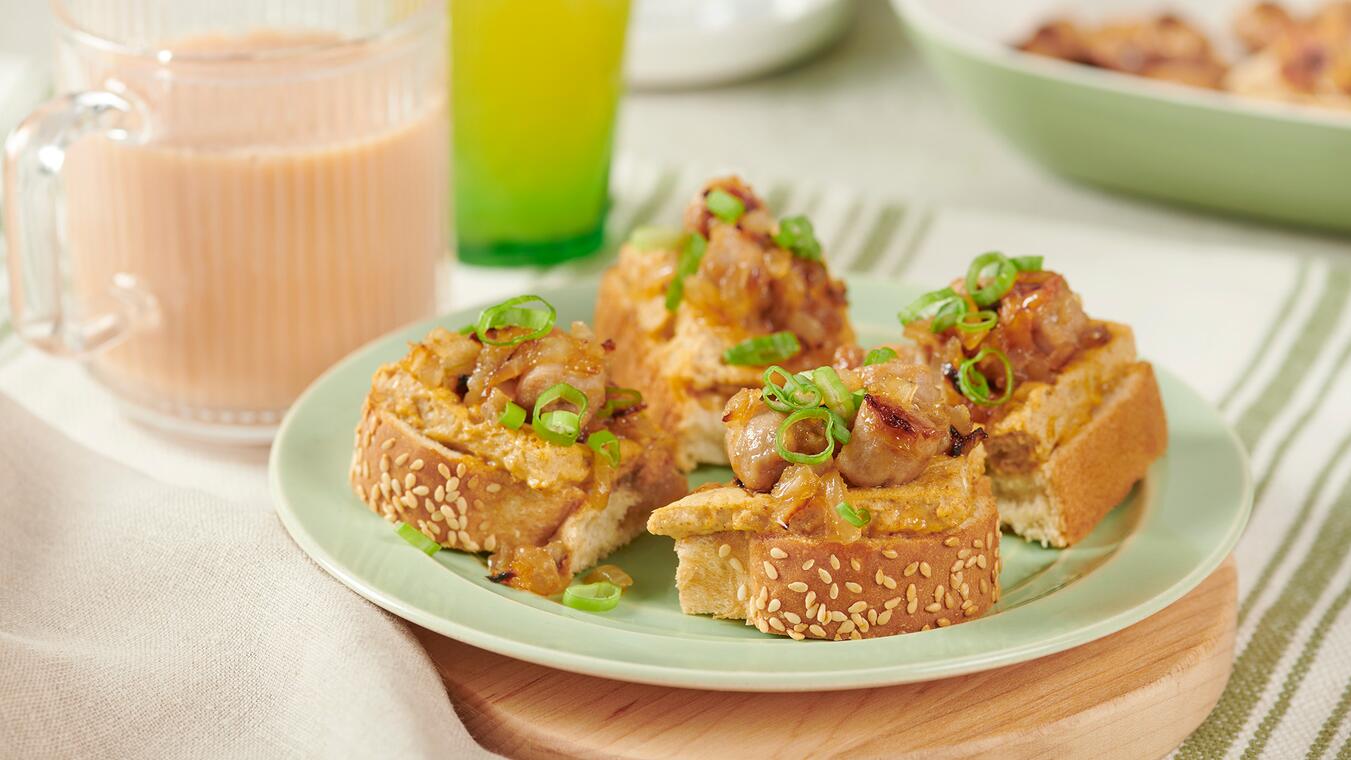 Prep Time: 10 mins
Cook Time: 15 mins
Servings: 4
Egg and Sausage Breakfast Bite

Rate this recipe for points

4
Ingredients
4 Villaggio® Sesame Bread slices
4 Eggs
1/2 cup (125ml) Milk
1 tsp (15ml) Tex Mex spice blend
1 Onion, chopped
4 Breakfast Sausages, in rounds
2 tbsp (30ml) Maple Syrup
4 tbsp (60ml) Olive oil
4 tbsp (60ml) Spring Onions, sliced into rings
Salt and Pepper to taste
Directions
In a bowl, whisk together the eggs, milk and Tex-Mex spice blend.
Sauté the onion and sausage rounds in a little oil in a hot pan for 5–6 minutes until they are golden brown.
Add the salt, pepper, and maple syrup and cook for 1 minute, while mixing together.
Pour the egg mix into a hot pan and cook in a little oil over gentle heat, stirring frequently, until it forms a firm omelet that isn't too dry.
Allow to cool and cut the omelet into squares. Toast the bread slices. Cut each bread slice into 4.
Cover each slice with the omelet squares and sausage mix.