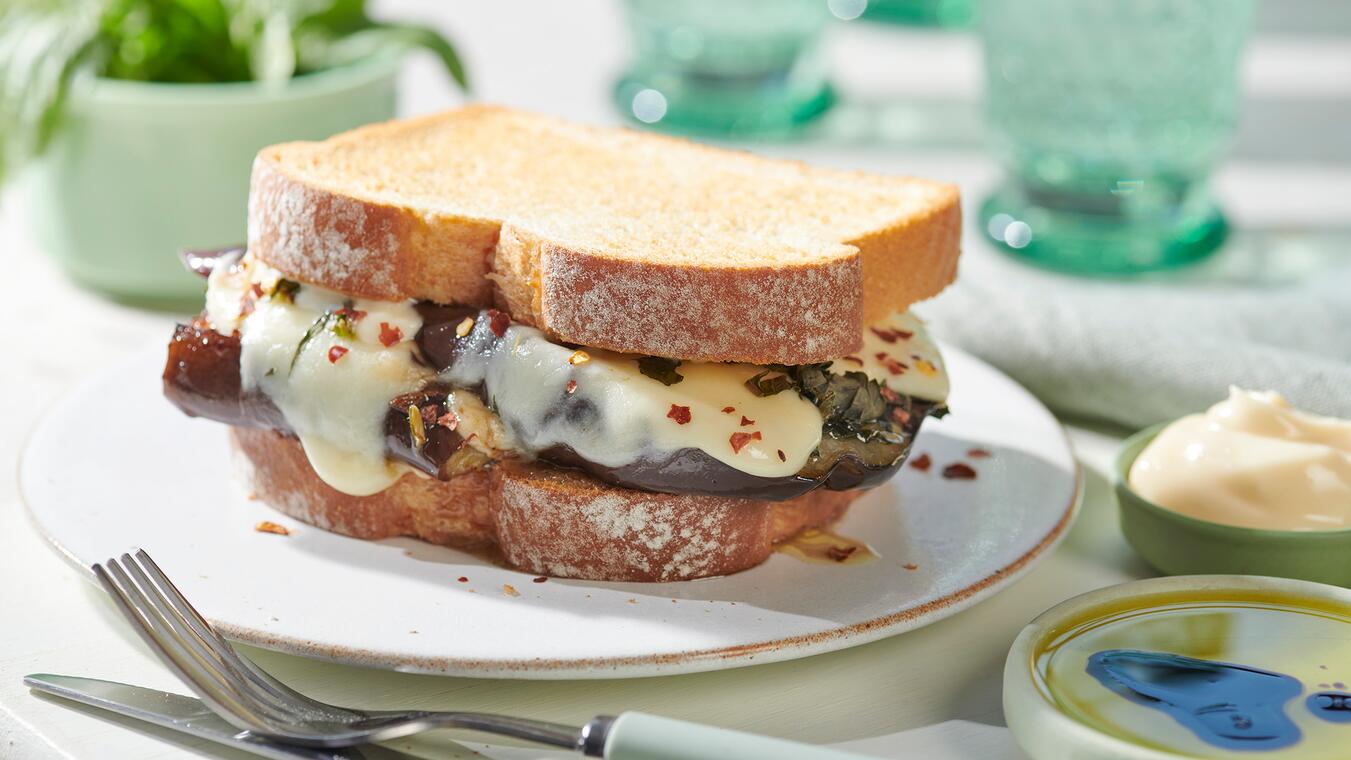 Prep Time: 10 mins
Cook Time: 35 mins
Servings: 4
Eggplant and Provolone Sandwich

Rate this recipe for points

7
Ingredients
8 slices of Villaggio® Classico White Bread
1 Eggplant, cut into 1/2" thick slices
1 Garlic Clove, chopped
6 tbsp (90 ml) Olive Oil
3 tbsp (45 ml) Balsamic Vinegar
4 tbsp (60ml) Basil Leaves, chopped
8 slices Provolone
4 tbsp (60ml) Mayonnaise
1 tsp (5g) Hot Pepper Flakes
Salt and Pepper to taste
Directions
Preheat oven to 200°C (400°F) with the oven rack in the middle position.
In a bowl, mix the olive oil, vinegar, garlic and salt and pepper.
Cover a baking sheet with parchment paper or a silicone mat, place the eggplant slices on the pan, top with the prepared mixture and bake for 20 to 25 minutes.
Turn on the oven broiler, add the basil and provolone and continue baking for 2 minutes, until the cheese is melted and toasted.
Toast the bread slices.
On each slice, spread the mayonnaise, then add the eggplant to form a sandwich and finish each sandwich with a sprinkle of hot pepper flakes.