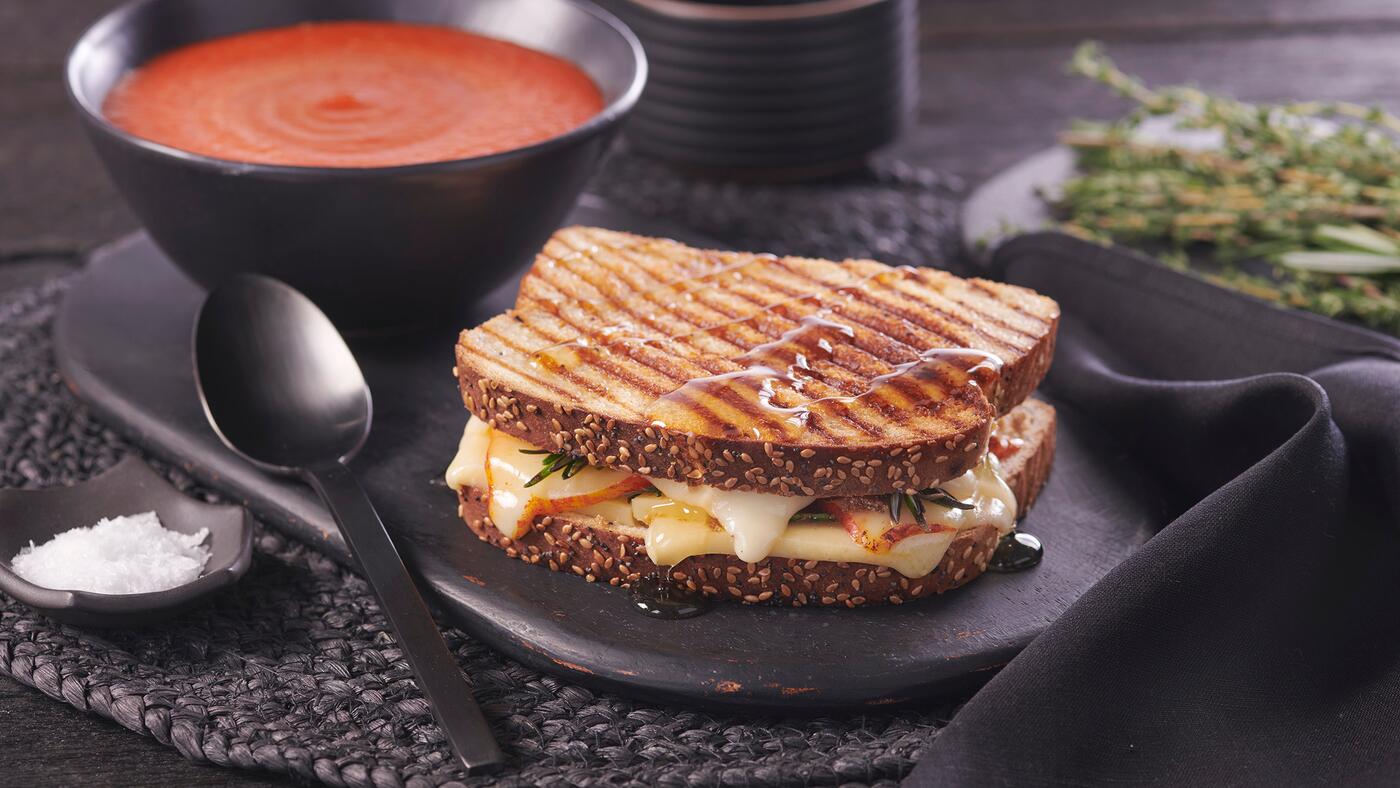 Prep Time: 5 mins
Cook Time: 15 mins
Servings: 1
Everything Loaded Grilled Cheese

Rate this recipe for points

17
Ingredients
2 Slices of Dempster's® Signature Everything Bread
1 Tbsp (15g) Butter
2 Tbsp (30g) Mayonnaise
1/3 Cup (75g) Gruyere, shredded
1/3 Cup (75g) Cheddar, shredded
1/3 Cup (75g) Muenster, shredded
1/2 Tsp (2.5g) Thyme
1/4 Tsp (1.25g) Rosemary
1 Tbsp (15g) Brown Sugar
Salt & Pepper, to taste
Honey, for drizzling
Directions
On a single slice of bread layer Gruyere, with a pinch of thyme, then cheddar with a pinch of rosemary and brown sugar and top with the remaining slice of bread.
Spread mayonnaise on the outside of the sandwich.
In a non-stick pan, over medium-high heat, melt the butter.
Cook the sandwich for 3-5 minutes per side or until the bread is toasty and the cheese is melty.
Option to drizzle with honey.