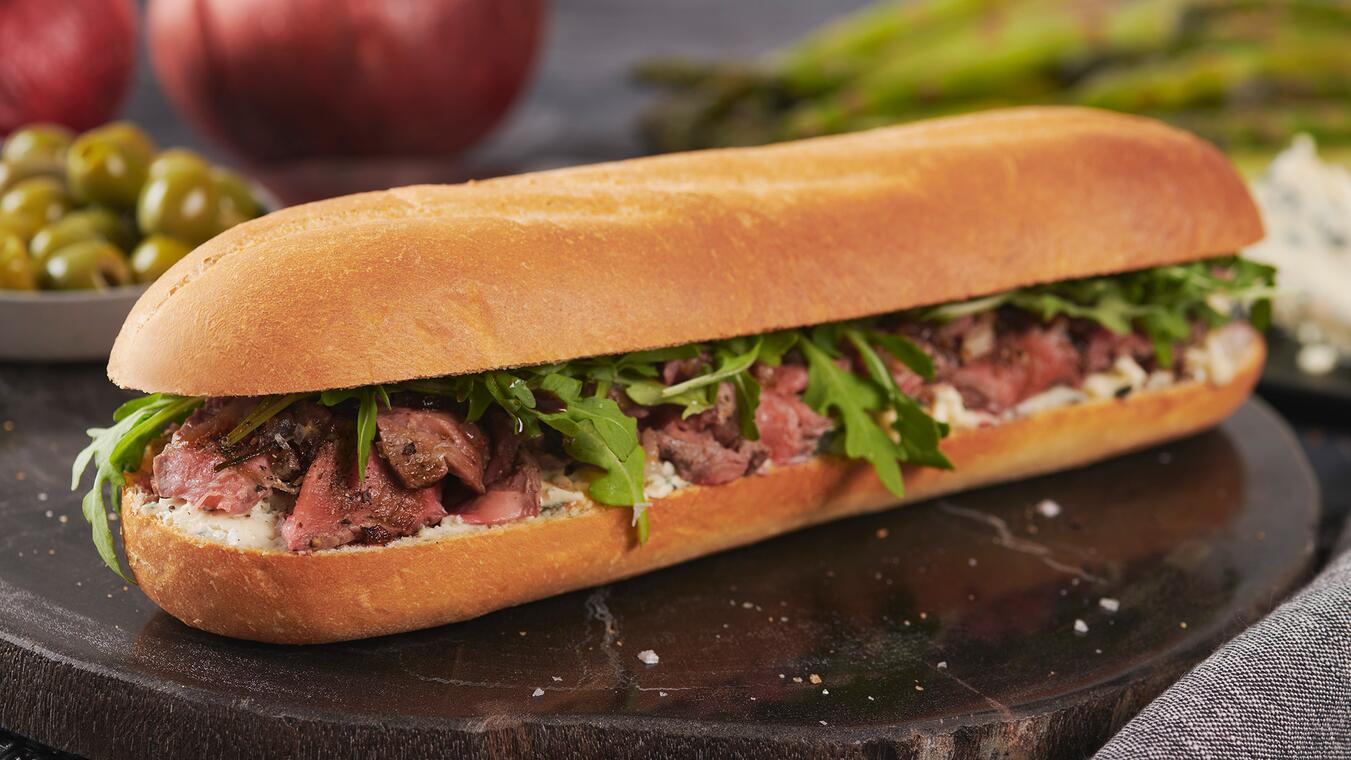 Prep Time: 10 mins
Cook Time: 25 mins
Servings: 4
Filet Mignon and Blue Cheese Bites

Rate this recipe for points

14
Ingredients
2 Villaggio Artesano® Classic White Baguettes
2 Beef Filet Mignon Medallions
1 Red Onion, finely chopped
2 tbsp (30ml) Butter
2 tbsp (30ml) Canola Oil
1 sprig of Rosemary
2 cups (500ml) Arugula
1 cup (250ml) Gorgonzola Blue Cheese
4 tbsp (60ml) Balsamic Vinegar, reduced
Salt and Pepper to taste
Directions
Prepare the bread as instructed on the packaging.
Open each baguette and separate the halves.
Place the butter, canola oil, onion and rosemary in a hot pan, over high heat, and sear the meat for 3 minutes on each side.
Continue cooking at medium heat for 5 minutes for rare meat, or longer if desired.
Let stand for 5 minutes and then cut the meat into slices.
On each half-baguette, spread the cheese, meat slices, onion and arugula. Season with salt and pepper and the reduced balsamic vinegar.