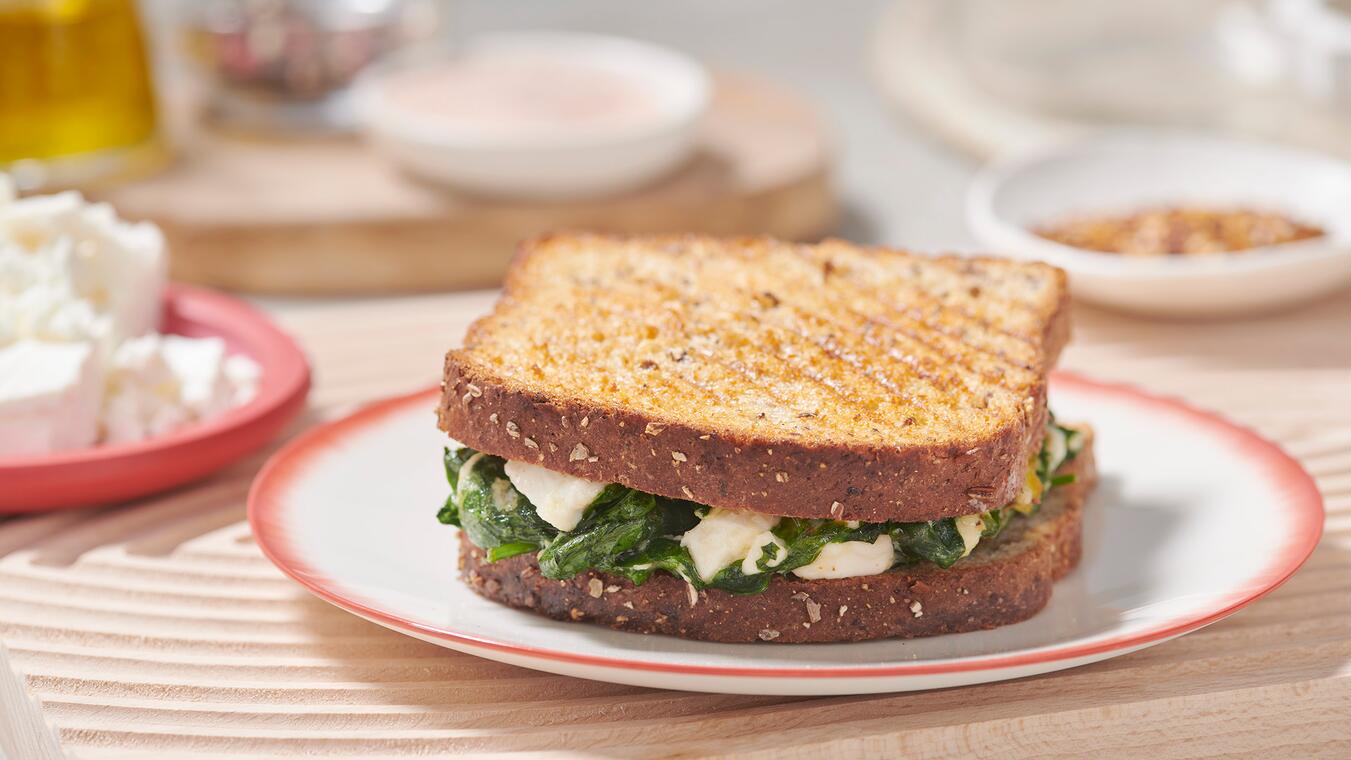 Prep Time: 5 mins
Cook Time: 15 mins
Servings: 2
Florentine Sandwich

Rate this recipe for points

18
Ingredients
4 Slices of Dempster's® Small Sliced Grains Bread
4 Egg Whites
4 to 6 Cups (1 Kg to 1.5 Kg) Baby Spinach, thoroughly washed and lightly chopped
2 Cloves of Garlic, minced
1 Tbsp (15mL) of Olive Oil
1/2 Cup (125g) Feta Cheese
1/4 Tsp (1.25g) Crushed Red Pepper Flakes
Salt and Pepper, to taste
Directions
In a small bowl, whisk egg whites with salt and pepper, then set aside.
Heat up the olive oil, in a small nonstick skillet, over medium-high heat, then, add in the minced garlic and sauté quickly for about a minute.
Add in the chopped spinach and continue cooking for about, 4-6 minutes over medium-high heat until dry.
Stir in the whisked and seasoned egg white into the cooked spinach and allow to set for about 1-2 minutes.
Gently stir in the crumbled feta and red pepper flakes, until combined and heated through.
Divide over 2 slices of bread and top off with two more slices and grill sandwiches, over medium heat, until
golden and feta is melted.