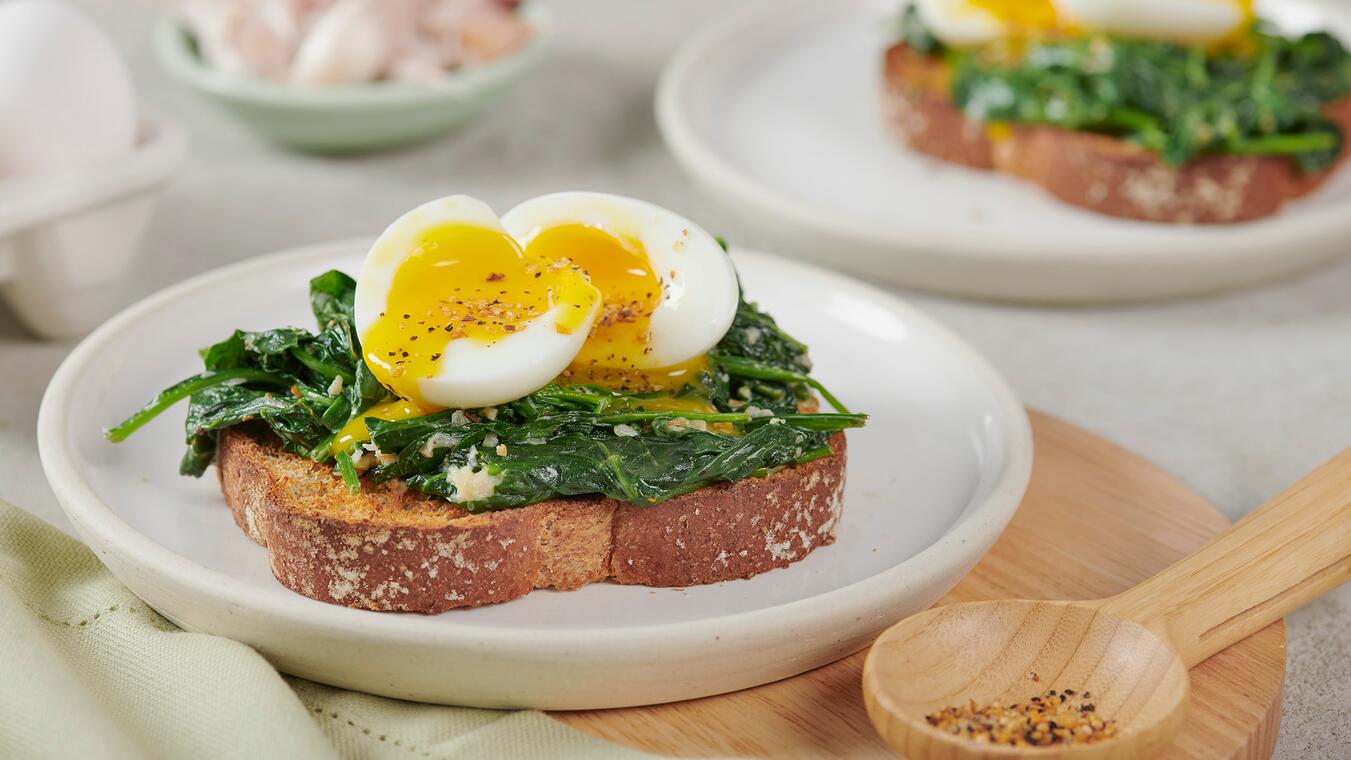 Prep Time: 5 mins
Cook Time: 15 mins
Servings: 4
Florentine Toast

Rate this recipe for points

7
Ingredients
4 Villaggio® 100% Whole Wheat Bread slices
4 Eggs
1 Garlic Clove, chopped
8 cups (2l) Spinach leaves
1/2 cup (125ml) 35% Cream
1 tbsp (15ml) Montreal Steak seasoning blend
Salt and Pepper to taste
Directions
Place the eggs into a saucepan of boiling water and boil for 6 minutes.
Remove, allow to cool and carefully remove the shells.
Meanwhile, in a hot pan, add the cream, garlic, steak seasoning, and spinach and cook on medium heat for 5 minutes.
Adjust the seasoning.
Toast the bread slices.
Spread the spinach mixture across each slice and place an egg on top.
Serve hot or warm.