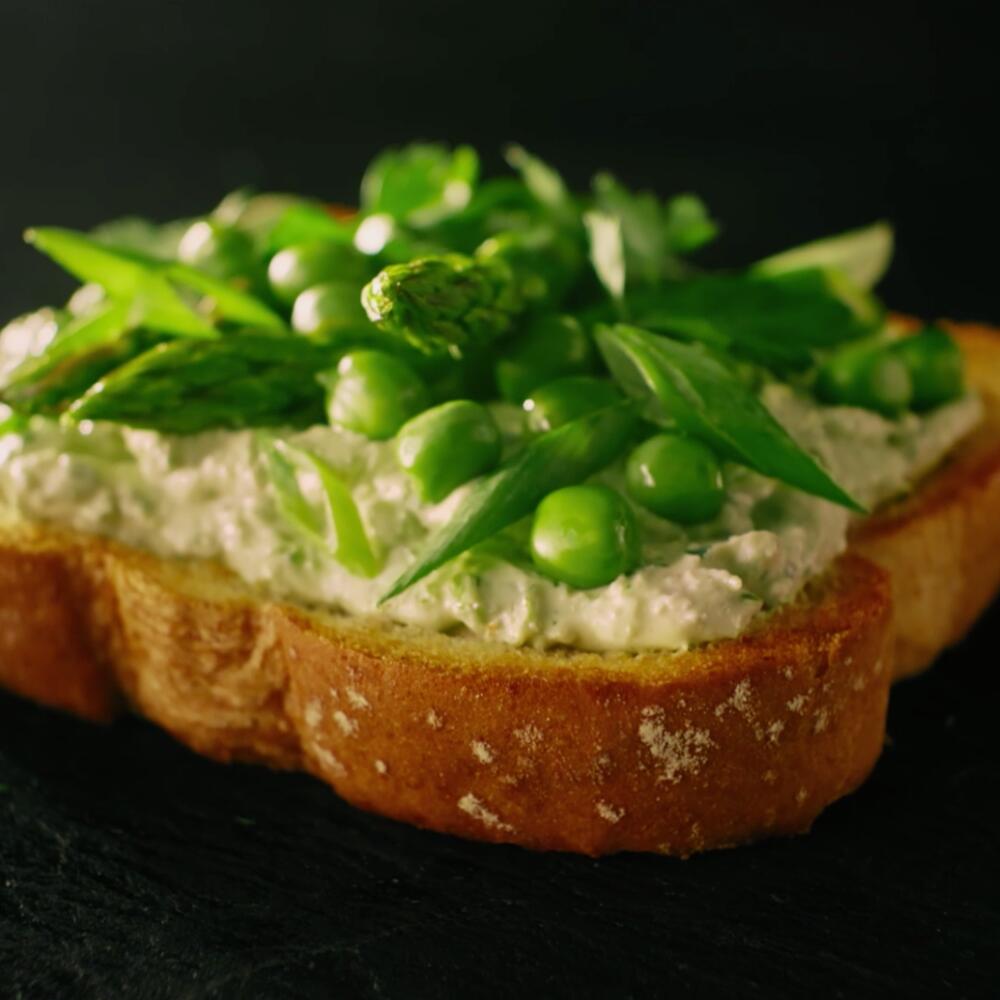 Prep Time: 5 mins
Cook Time: 10 mins
Servings: 4
Green Goddess Toast

Rate this recipe for points

1
Ingredients
Sandwich:
4 Slices of Villaggio Villaggio® White Bread
Ricotta Spread (recipe below)
1/2 Bunch Asparagus, trimmed and blanched
1 cup (250 ml) Fresh peas
2 Green onions sliced on a bias
5 Stems of parsley, picked
1 cup (250 ml) Watercress
Ricotta Spread:
1 cup (250 ml) Fresh ricotta
2 tbsp (30 ml) Lemon juice
1 tsp (5 ml) Lemon zest
1/4 cup (60 ml) Chopped chives finely chopped
1/4 cup (60 ml) Mint leaves finely chopped
1 Cove Garlic finely grated
1/4 tsp (1 ml) Each salt and pepper
Directions
In a food processor, combine all ingredients for the ricotta spread and blend until a smooth consistency has been reached, drizzle in more lemon juice to help smooth out the spread if needed.
Toast 4 slices of bread and spread the ricotta mixture evenly on all 4 slices, followed by asparagus, peas and green onions. Top with parsley and watercress
Serve immediately and enjoy!