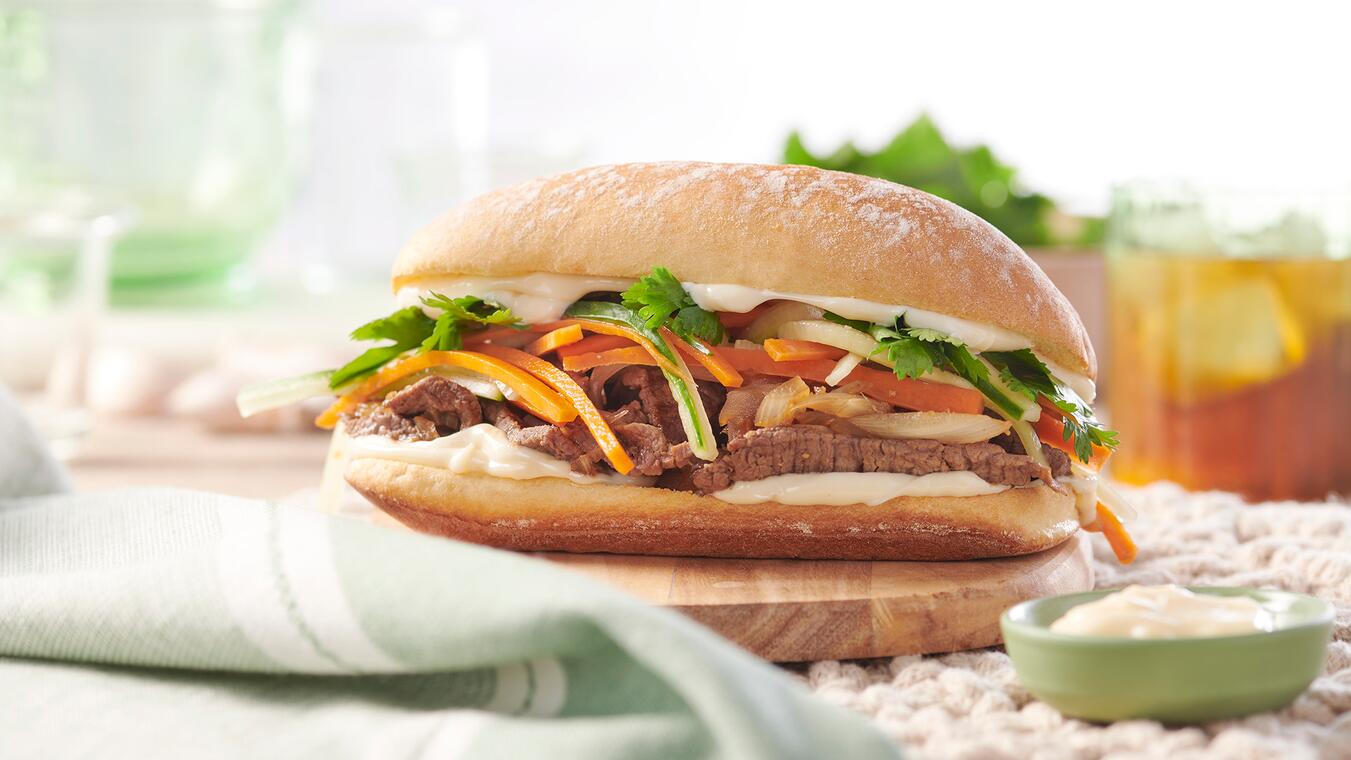 Prep Time: 15 mins
Cook Time: 20 mins
Servings: 4
Grilled Beef Banh Mi

Rate this recipe for points

15
Ingredients
4 Villaggio® Toscana™ Sausage Buns
1 cup (250ml) Carrots, julienned
1 cup (250ml) cucumber, julienned
6 tbsp (90ml) Rice Vinegar
6 tbsp (90ml) Sugar
1 Packet of Fondue Meat
1 Onion, chopped
4 tbsp (60ml) Cooking Oil
1 Garlic Clove, chopped
1 tbsp (15ml) Ginger, grated
2 tbsp (30ml) Fish Sauce
4 tbsp (60ml) Soy Sauce
6 tbsp (90ml) Mayonnaise
8 tbsp (120ml) Coriander Leaves
Salt and Pepper to taste
Directions
In a bowl, marinate the carrots and the cucumber in the rice vinegar 3 tablespoons of sugar, a little salt and pepper.
In a hot pan, sauté the meat and onion in a little olive oil for 2 minutes.
Add the remaining sugar, garlic, ginger, fish sauce, soy sauce and continue cooking for 3 minutes.
Meanwhile, toast the bread.
Spread the mayonnaise onto each bread slice, add the meat and then the marinated vegetables and coriander.