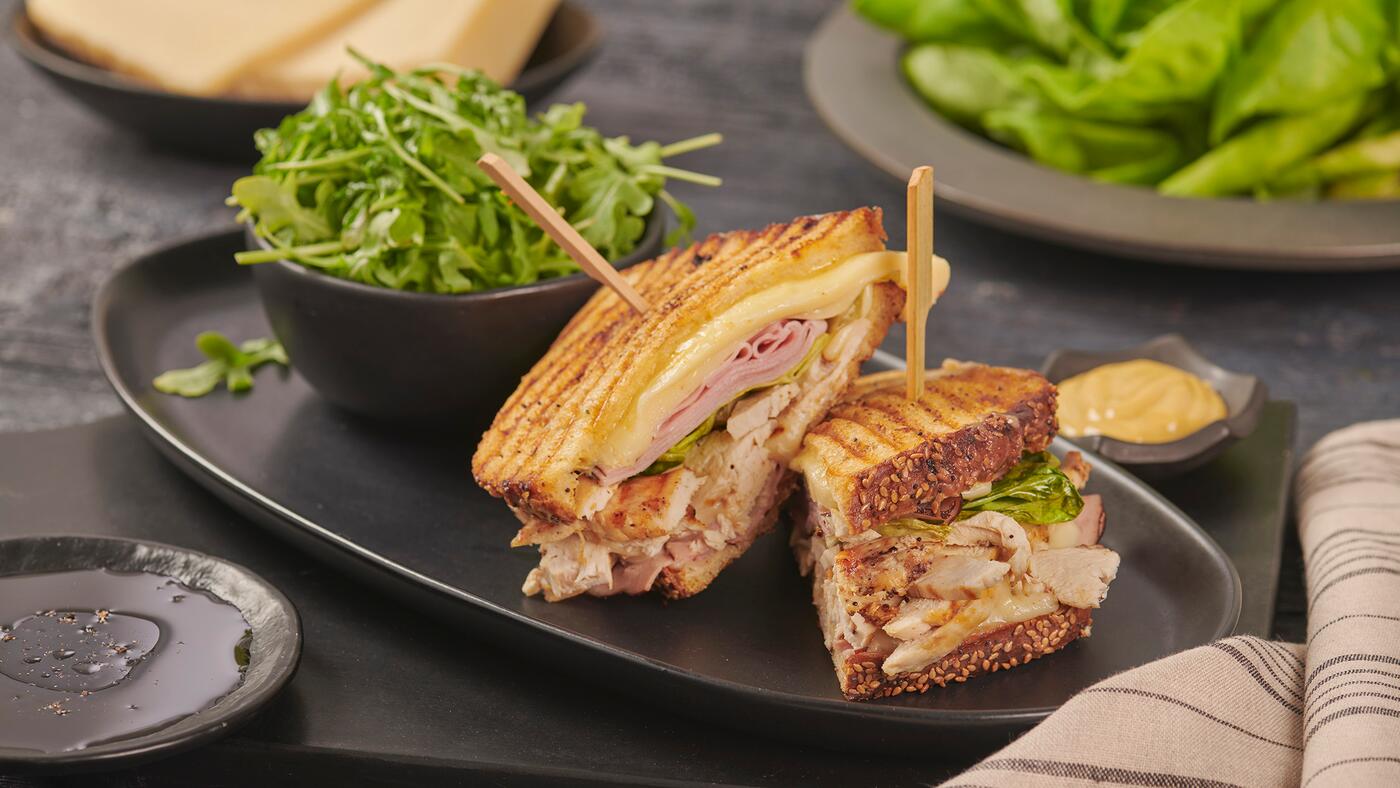 Prep Time: 5 mins
Cook Time: 25 mins
Servings: 2
Grilled Chicken Cordon Bleu Sandwich

Rate this recipe for points

49
Ingredients
4 Slices of Dempster's® Signature Everything Bread
2 Chicken Breasts, boneless, skinless & pounded thin
1 Tbsp (15mL) Olive Oil
1 Tsp (5g) Garlic, minced
8 Slices of Deli Ham
8 Slices of Swiss Cheese
2 Tbsp (30mL) Honey Dijon Mustard
4 Leaves of Butter Lettuce
2 Tbsp (30g) Butter
Directions
Preheat the oven to 375°F (190°C).
In an oven-proofed skillet or fry pan, over medium-high heat, heat up the olive oil and garlic and cook for 2-3 minutes.
Add the chicken breast and cook for 6-8 minutes per side, until cooked through.
Set aside.
Butter one side of each of the 4 bread slices.
Place 2 slices, butter side down and layer each with a slice of cheese, two slices of ham, the other slice of cheese, cooked chicken breast, another slice of cheese, 2 slices of ham, and, then the last slice of cheese.
Top with the remaining slices of bread, buttered side up
Once the bottom slice of bread is toasted, about 2 minutes, flip the sandwich and toast the other side by cooking for another 2 minutes or so.