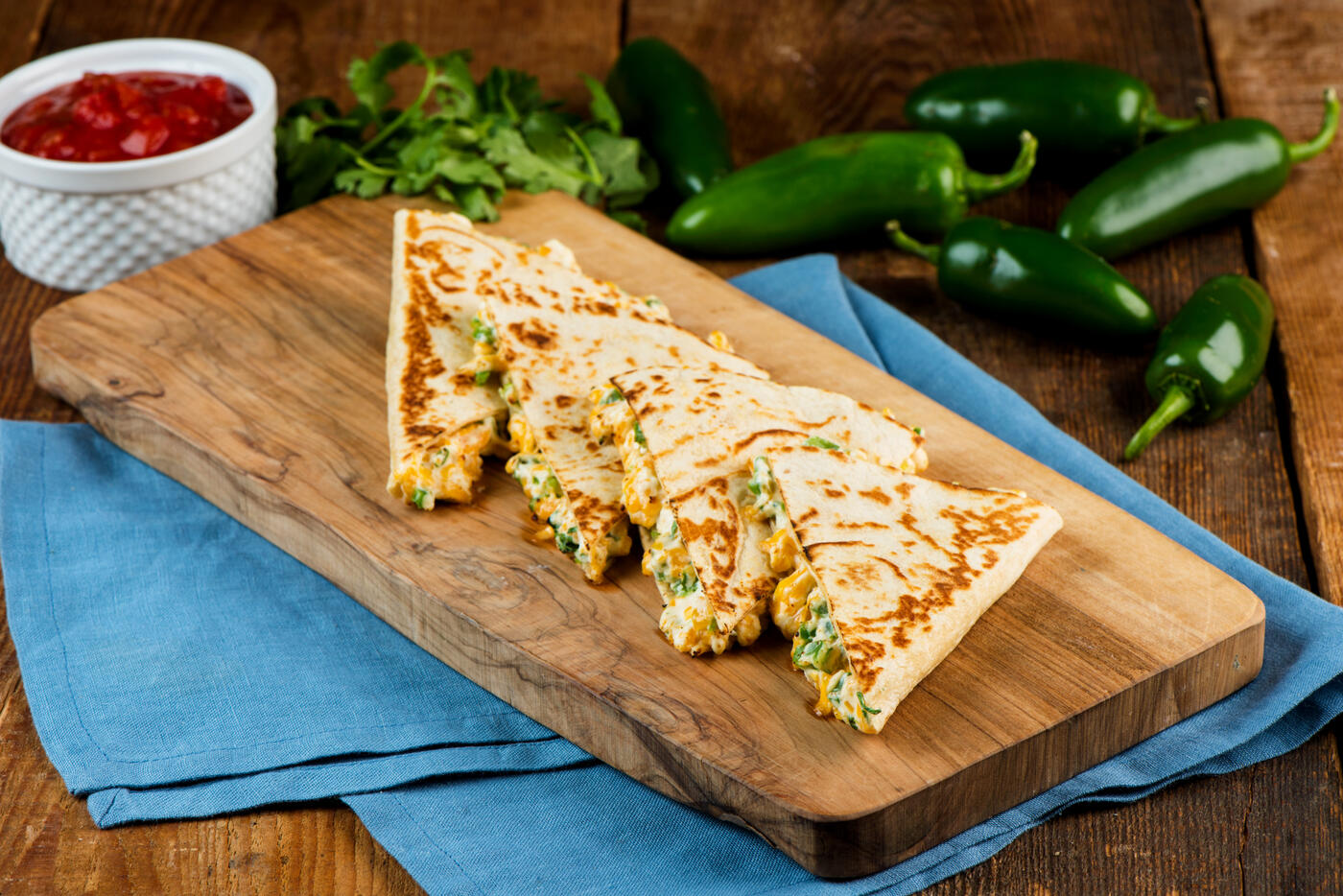 Prep Time: 5 mins
Cook Time: 10 mins
Servings: 4
Jalapeño Popper Quesadillas

Rate this recipe for points

5
Bring the heat with Jalapeño Popper Quesadillas. This easy appetizer recipe features a blend of creamy and savoury flavours folded into crispy Dempster's® Original 10" Tortillas. Served with salsa, these spicy quesadillas are a perfect fit for get-togethers and game nights. Serves four to six.
Ingredients
3 Dempster's® Original Large Tortillas
1 cup (250 mL) whipped cream cheese
1 cup (250 mL) shredded old Cheddar cheese
1/3 cup (75 mL) finely seeded diced jalapeño peppers
1/4 cup (60 mL) finely chopped fresh cilantro
1/2 cup salsa
Hot sauce (optional)
Directions
Stir together cream cheese, Cheddar, jalapeño, cilantro, and hot sauce
(if using) until well combined.
Lay tortillas fl at on work surface. Spread cheese mixture evenly over tortillas.
Fold tortillas over to enclose fi lling ingredients.
In a large, nonstick skillet set over medium-high heat, toast quesadillas until
cheese is melted and tortillas are golden brown and crispy. Cut each tortilla
into 4 to 6 wedges; serve with salsa for dipping.