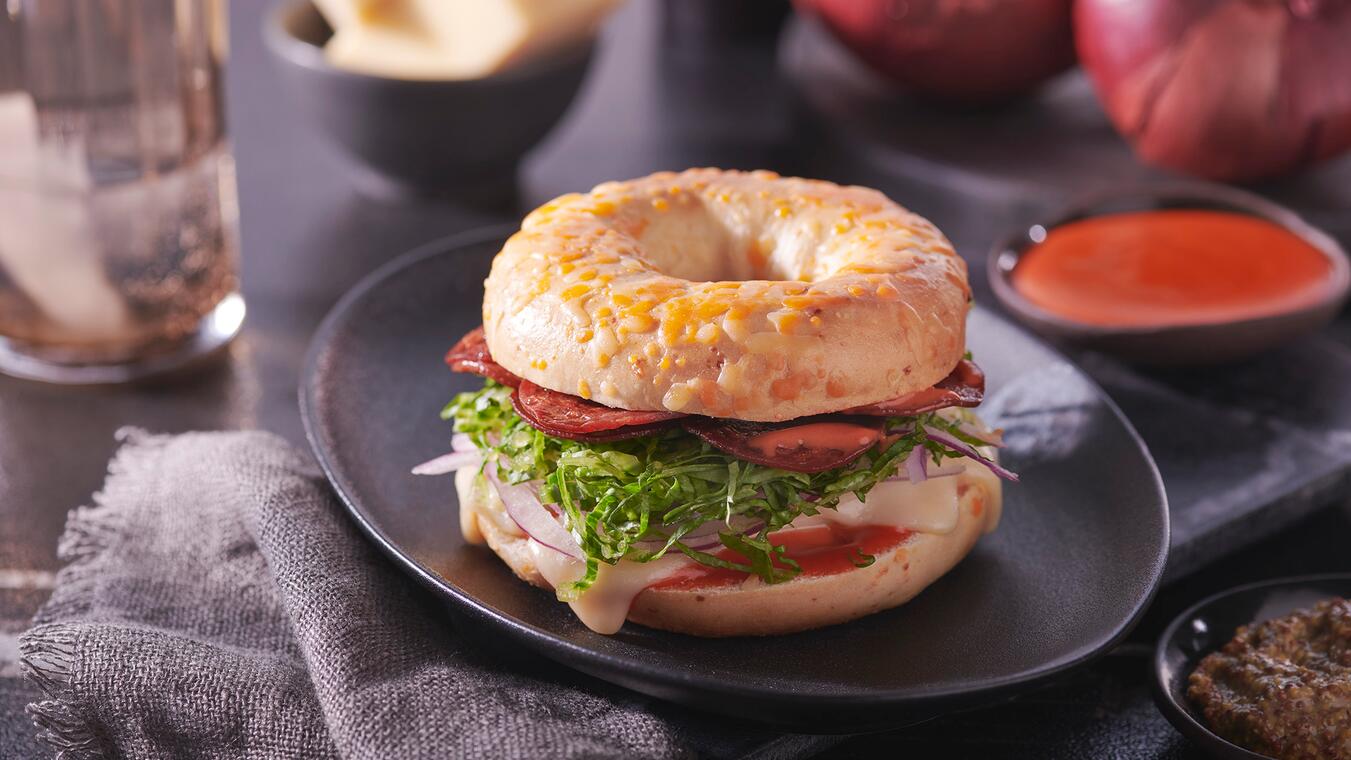 Prep Time: 10 mins
Cook Time: 15 mins
Servings: 2
Light Lunch Bagel Sandwich

Rate this recipe for points

16
Ingredients
2 Dempster's® Signature Cheese Bagel
20 Slices Salami
2 Tbsp (30g) of Canola Oil
2 Thick Slices of Cheddar Cheese
Two Leaves of Romaine Lettuce, shredded
1/2 Red Onion, shredded
2 Tbsp (30g) Mustard
2 Tbsp (30g) Russian Dressing
Directions
Toast both bagels.
While bagels are toasting, in a heavy skillet, over medium-high heat, fry up the salami slices in a single layer for about 2-3 minutes per side and transfer to a paper-towel-lined plate.
Spread the top halves of the bagels with the mustard.
Spread the bottom halves of the bagels with Russian dressing.
Layer the bottom halves with the cheddar cheese and quickly run under a broiler until the cheese is melted and golden brown.
Add lettuce, red onion, crispy fried salami, and mustard
Top with the top bagel slice and serve.