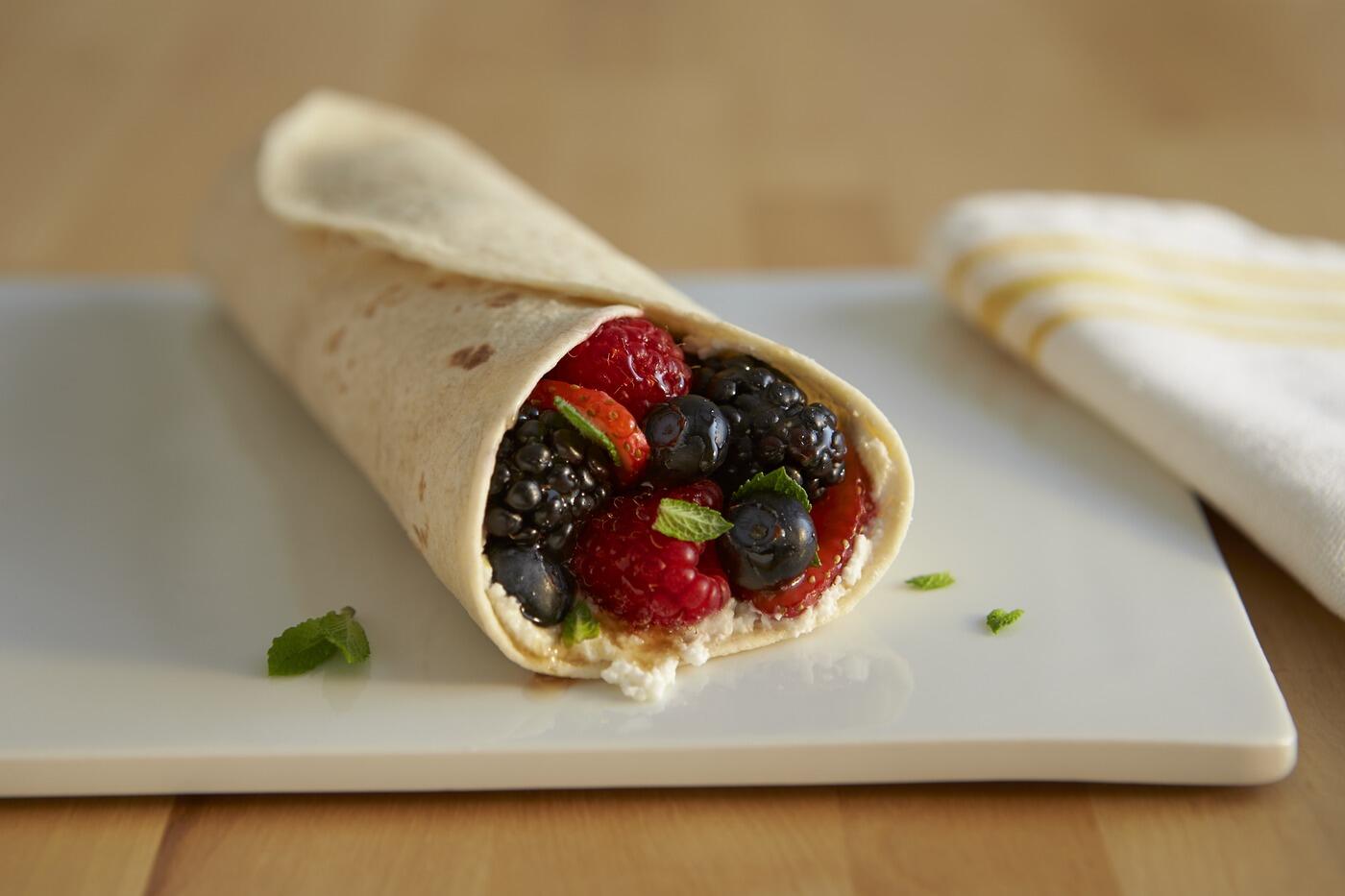 Prep Time: 10 mins
Cook Time: 10 mins
Servings: 4
Mixed Berry Wrap with Lemon Ricotta

Rate this recipe for points

2
Treat yourself to a sweet snack. Dempster's® Original Large Tortillas are filled with ricotta, lemon, fresh mint, mixed berries and Canadian maple syrup.
Ingredients
4 Dempster's® Original Large Tortillas
1/2 cup smooth ricotta cheese
zest of 1 lemon
1 tsp fresh lemon juice
1 Tbsp chopped fresh mint
1 1/4 cup mixed berries
1 Tbsp maple syrup
Directions
In a medium mixing bowl, combine the ricotta, lemon zest, and lemon juice.
Mix well.
In a separate mixing bowl, mix the mint, berries and maple syrup.
Lay a tortilla on a work surface.
Spread one-quarter of the ricotta mixture leaving a one-inch border.
Place 1/4 of the berry mixture along the bottom.
Fold in the sides and roll up.
Repeat with remaining Tortillas.