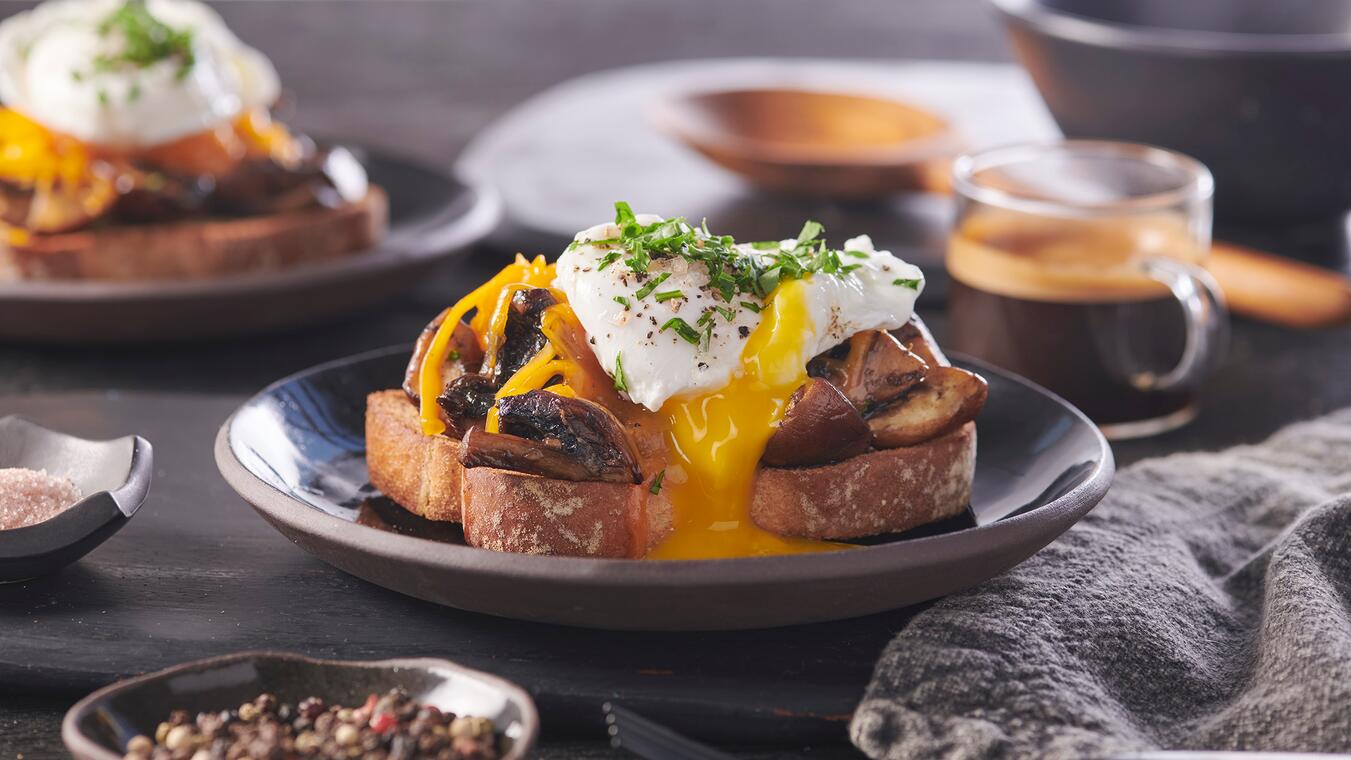 Prep Time: 10 mins
Cook Time: 25 mins
Servings: 4
Mushroom, Cheddar and Poached Egg Toast

Rate this recipe for points

8
Ingredients
4 slices of Villaggio Artesano® Original White Bread
3 tbsp (45ml) Butter
2 cups (500ml) Cremini Mushrooms, quartered
1 tbsp (15 ml) Vegetable Bouillon Concentrate
1 Garlic Clove, chopped
1 tbsp (15ml) Honey
1/2 Lemon, juiced
4 tbsp (60ml) Parsley Leaves, chopped
4 Eggs
1 cup (250ml) Cheddar, grated
2 tbsp (30ml) White Vinegar
Directions
In a hot pan, melt the butter, add the mushrooms and sauté for 5 minutes over high heat.
Add the bouillon concentrate, garlic, honey and lemon juice.
Cook for an additional 3 minutes. Remove from the heat, add parsley and taste for seasoning.
In a pot of simmering water, add the vinegar.
Break each egg into a small individual ramekin and pour the eggs one at a time into the pot of water.
Cook each egg for approximately 4 minutes, remove them from the pot and place them on a paper towel.
Toast the bread slices.
On each slice of bread, add mushrooms and grated cheddar and place an egg on top, adding a little salt and pepper.