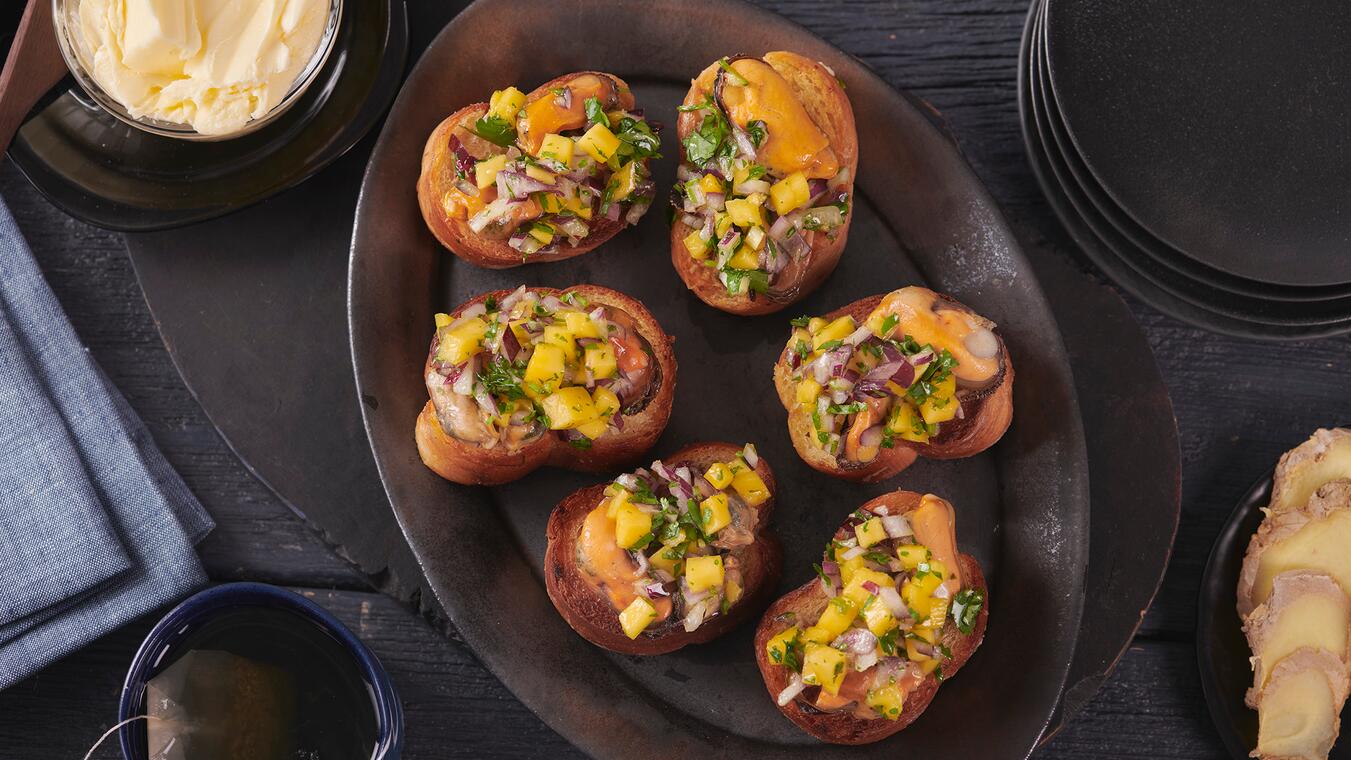 Prep Time: 15 mins
Cook Time: 30 mins
Servings: 4
Mussel Croutons and Mango Salsa

Rate this recipe for points

9
Ingredients
2 Villaggio Artesano® Roasted Garlic Baguettes
1 bag of Mussels, cleaned
1 cup (250ml) White Wine
2 tbsp (30ml) Ginger, chopped
1 Mango, fine brunoise cut
4 tbsp (60ml) Coriander Leaves, chopped
4 tbsp (60ml) Red Onion, minced
4 tbsp (60ml) Olive Oil
1 Lemon, juiced
4 tbsp (60ml) Butter
Salt and Pepper to taste
Directions
In a covered pot, cook the mussels in the white wine and ginger for 8 minutes. Stir and allow to cool.
Remove and shuck the mussels, keeping only the flesh.
Meanwhile, in a bowl, mix the mango, coriander, red onion, olive oil, lemon juice and a little salt and pepper. Taste for seasoning.
Cut the baguettes into large 1-inch thick pieces.
Butter both sides of each piece of bread.
In a hot pan, brown the pieces of bread, for 1 to 2 minutes on each side.
On a serving dish, place the pieces of bread, spreading each with mussels and then the mango mixture.