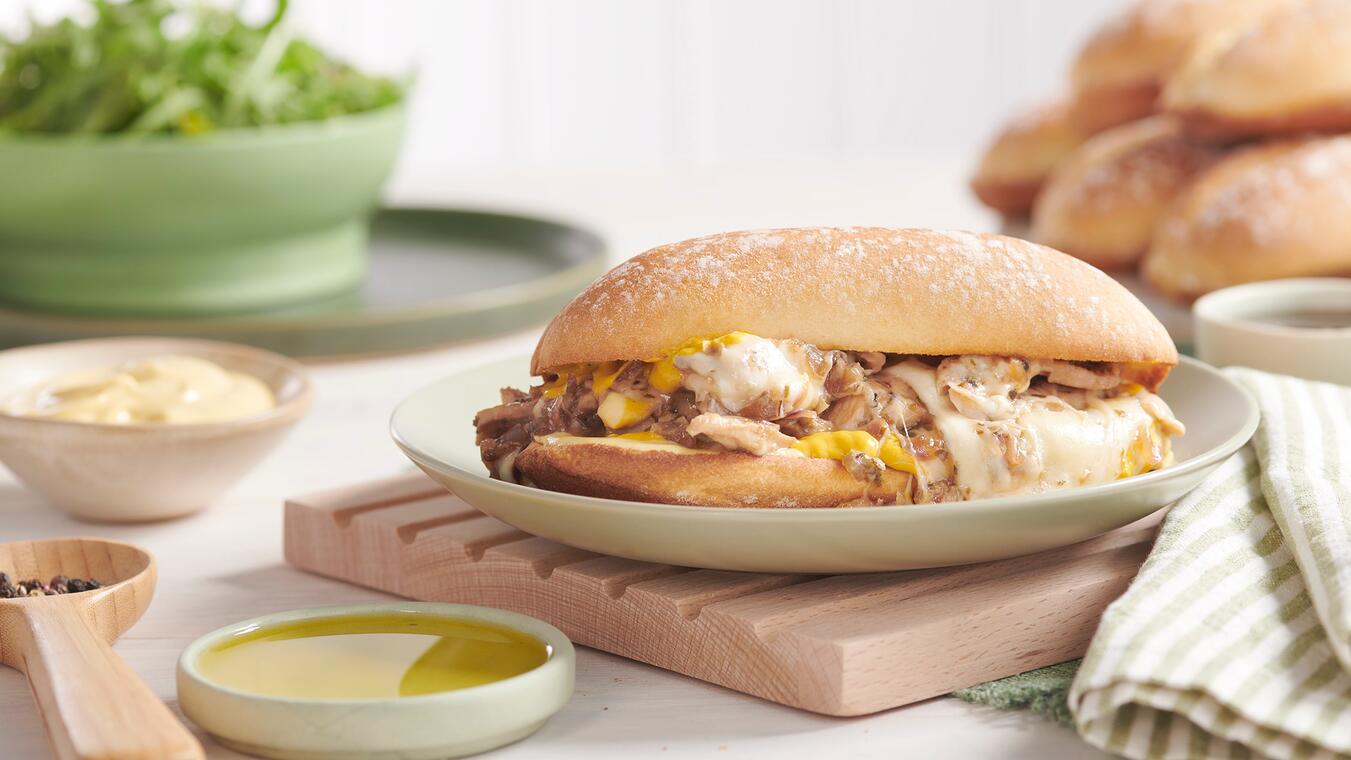 Prep Time: 10 mins
Cook Time: 30 mins
Servings: 4
Mustard Chicken

Rate this recipe for points

11
Ingredients
4 Villaggio® Toscana™ Sausage Buns
3 Chicken Breasts, in strips
1 Red Onion, finely chopped
1 Yellow Onion, finely chopped
1/2 cup (125ml) Light Beer
8 mozzarella slices
3 tbsp (45ml) Strong Mustard
3 tbsp (45ml) Yellow Mustard
3 tbsp (45ml) Maple Syrup
4 tbsp (60ml) Olive oil
1 tbsp (15ml) Herbes de Provence
Salt and Pepper to taste
Directions
In a hot pan, sauté the chicken, Herbes de Provence and onions in a little olive oil for 5 minutes.
Add the maple syrup and beer, and continue cooking for 5–8 minutes until the liquid has evaporated.
Place the cheese slices on top of the meat and allow to melt.
Meanwhile, toast the buns.
Spread the strong mustard and the two sorts of mustard onto each bun and add the meat mixture.