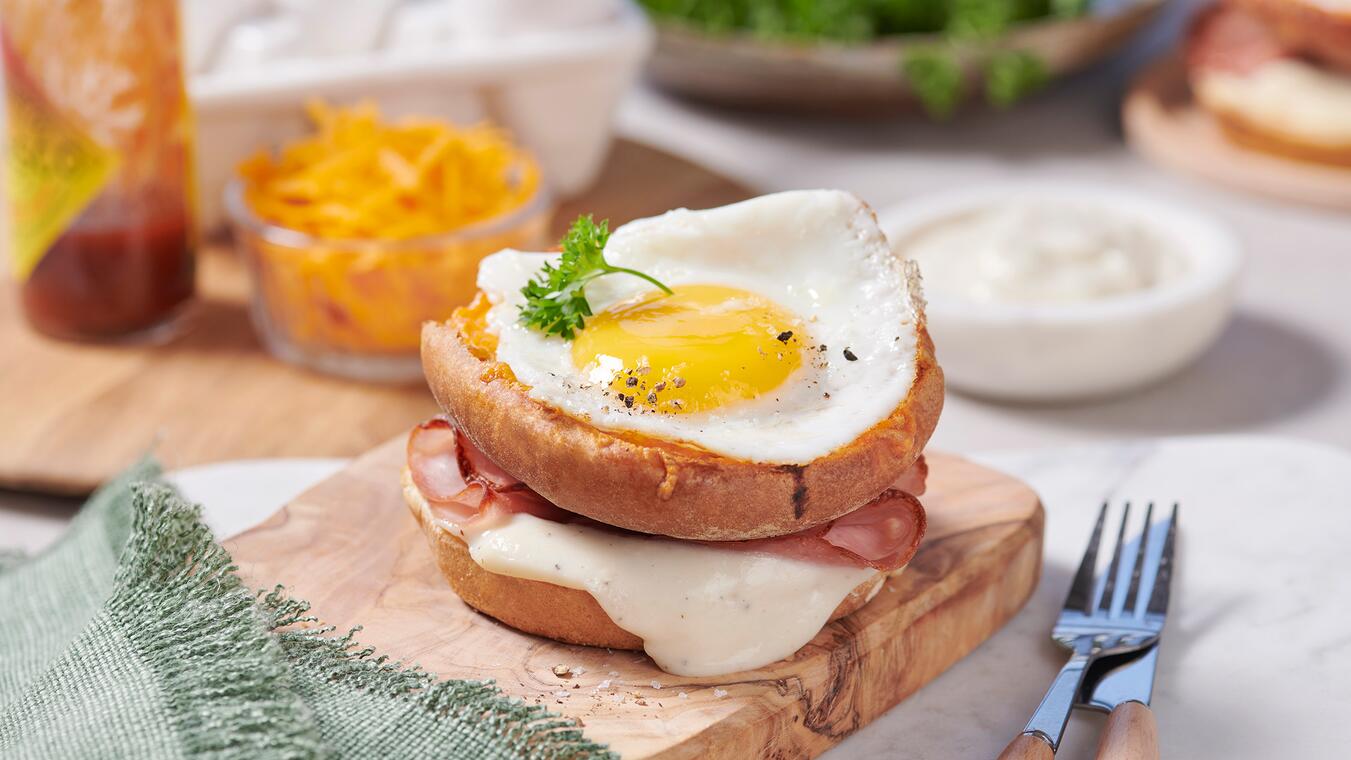 Prep Time: 10 mins
Cook Time: 28 mins
Servings: 4
Open Toasted Ham and Cheese Sandwich with an Egg on Top

Rate this recipe for points

28
Ingredients
4 Villaggio® Toscana™ Hamburger Buns
4 tbsp (60ml) Maple Syrup
A few drops of Tabasco sauce
2 cups (500ml) Cheddar, grated
1 cup (250ml) Béchamel Sauce
8 Thin Ham slices
4 Eggs, sunny-side up
Directions
Preheat oven to 190°C (375°F) with the oven rack in the middle position.
Place the 4 open buns onto a baking sheet lined with parchment paper or a silicone mat.
Spread the maple syrup onto each bun top, add a dash of Tabasco and half of the grated cheese.
Cover each bottom bun with the béchamel sauce, then the slices of ham and the rest of the grated cheese.
Oven cook for 15 minutes or until the cheese has melted.
Use the oven grill and toast the cheese for 2–3 minutes.
Add the eggs onto the bun tops and place them upside down on the bottom bun so the egg stays on top.