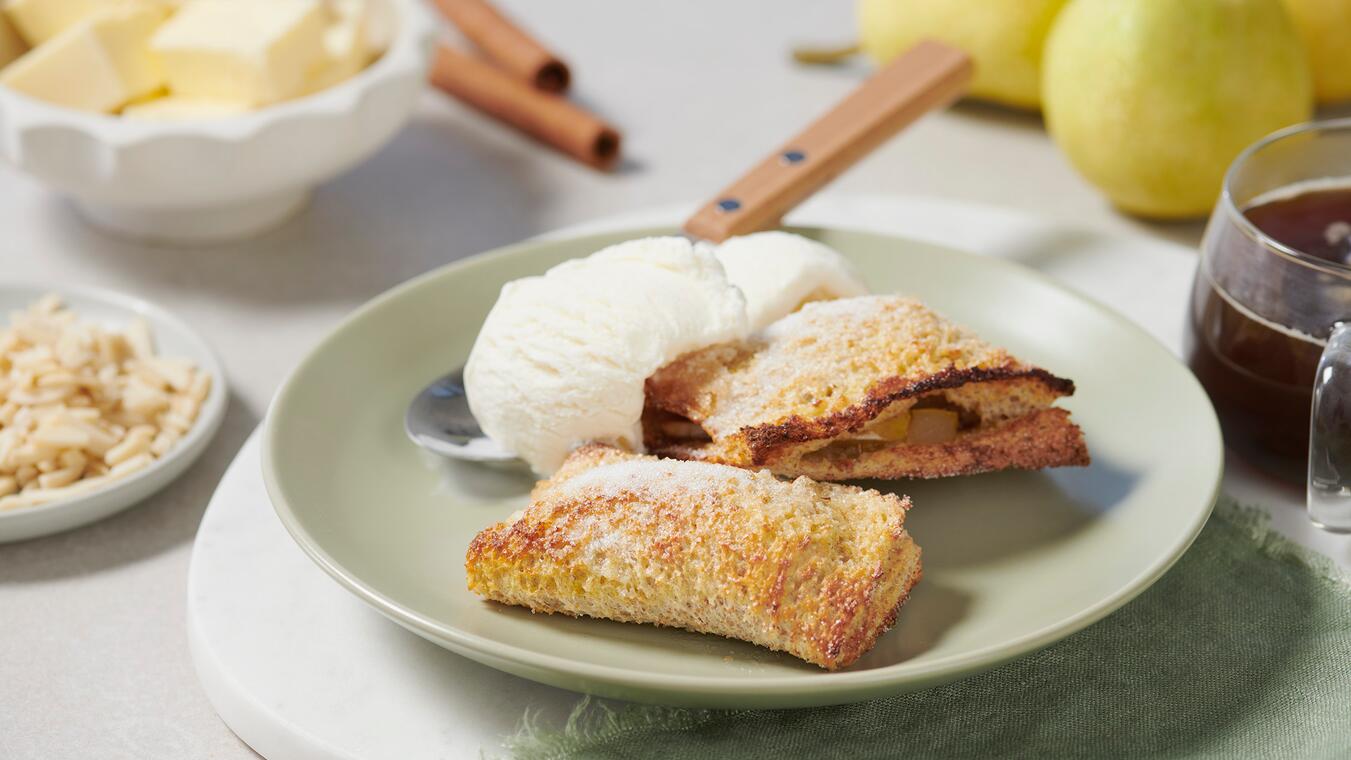 Prep Time: 20 mins
Cook Time: 40 mins
Servings: 4
Pear and Almond Turnover

Rate this recipe for points

6
Ingredients
8 Villaggio® 100% Whole Wheat Bread slices
2 Pears, diced
2 tbsp (30ml) Butter
4 tbsp (60ml) Sugar
1 Pinch of Salt
4 tbsp (60ml) Slivered Almonds
1 pinch of Cinnamon
2 Eggs, beaten
Directions
Preheat the oven to 200°C (400°F) with the rack in the middle position.
In a hot pan, brown the pears in a little melted butter and 2 tablespoons of sugar for 5 minutes.
Add the pinch of salt, almonds, and cinnamon and mix together. Remove from the heat.
Remove the edges from each bread slice.
Use a rolling pin to flatten down each bread slice as thinly as possible.
In a bowl, whisk together the remaining eggs and sugar.
Use a pastry brush to brush the mixture onto the edge of each bread slice.
Place the pears in the center of each bread slice and fold the slice over onto itself to make a triangle.
Flatten the edges down with a fork to seal the turnover.
Cover a baking sheet with parchment paper or a silicone mat, arrange the turnovers, brush the tops with the rest of the egg and sugar mix and bake in the oven for 15 minutes.