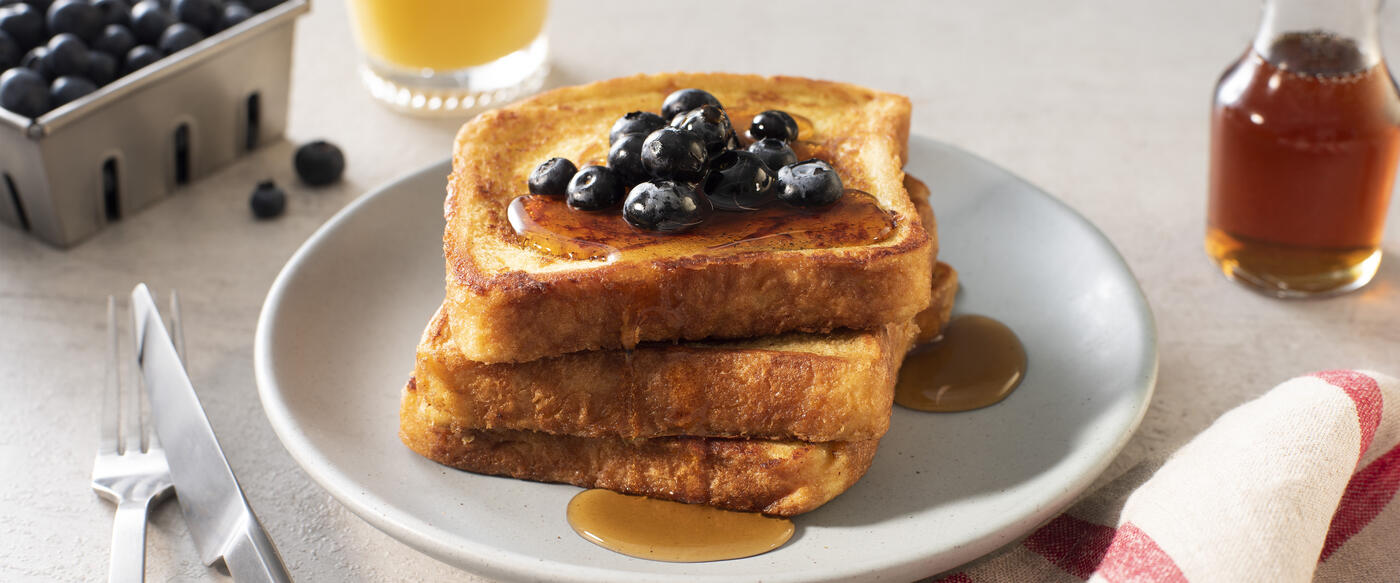 Prep Time: 5 mins
Cook Time: 10 mins
Servings: 4
Quick and Easy French Toast

Rate this recipe for points

1
Wake up your tastebuds with our Quick and Easy French Toast. Dempster's® White Bread is the star of this sweet breakfast favourite, which is sure to be a crowd pleaser. It's an easy meal with some serious plate appeal. Serves four.
Ingredients
8 slices Dempster's® White Bread (day-old)
3 eggs
3/4 cup (175 mL) milk
1 tsp (5 mL) vanilla extract
1/2 tsp (5 mL) ground cinnamon
1/4 tsp (1 mL) granulated sugar
Pinch salt
2 tbsp (30 mL) butter
1/2 cup (125 mL) maple syrup
Icing sugar, for dusting
Directions
In shallow bowl, whisk together eggs, milk, vanilla, cinnamon, sugar and salt.
Melt half of the butter in large nonstick skillet set over medium heat.
In batches, dip bread slices into egg mixture; cook for 3 to 5 minutes per side or until golden brown, adding remaining butter as needed.
Serve French toast with maple syrup and a dusting of icing sugar.