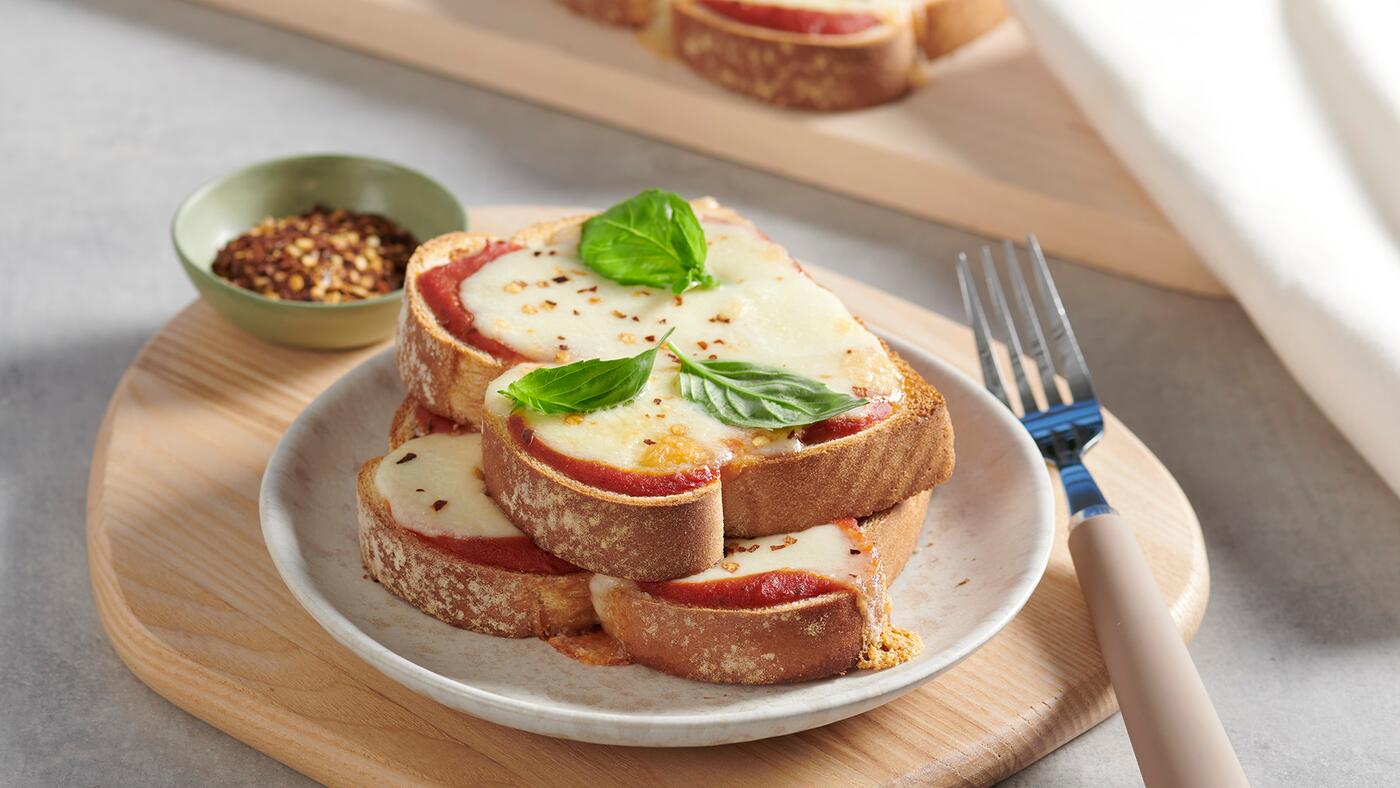 Prep Time: 10 mins
Cook Time: 15 mins
Servings: 2
Quick-and-Easy Margherita Pizza Toast

Rate this recipe for points

8

Satisfy your pizza craving with this Quick-and-Easy Margherita Pizza Toast. Prepared on Villaggio® Artesano™ Original White Bread, this open-faced sandwich is a simply delicious way to enjoy the classic pizza taste you love
Ingredients
2 slices Villaggio Artesano® Original White Bread, lightly toasted
2 tbsp (30 mL) pizza sauce
Pinch garlic powder
4 oz (125 g) buffalo mozzarella, thinly sliced
1 tbsp (15 mL) chopped fresh basil
Pinch each salt and hot pepper flakes
Directions
Pizza Toast:
Spread pizza sauce over toast.
Sprinkle with garlic powder.
Arrange mozzarella cheese over top.
Place on baking sheet; broil for 2 to 3 minutes or until cheese is melted.
Sprinkle with basil, salt and hot pepper flakes.

Tips:
Ready-to-use pizza sauce is available in cans or squeeze bottles in the grocery store.
If desired, add sliced green peppers, tomatoes or corn to the sandwich.