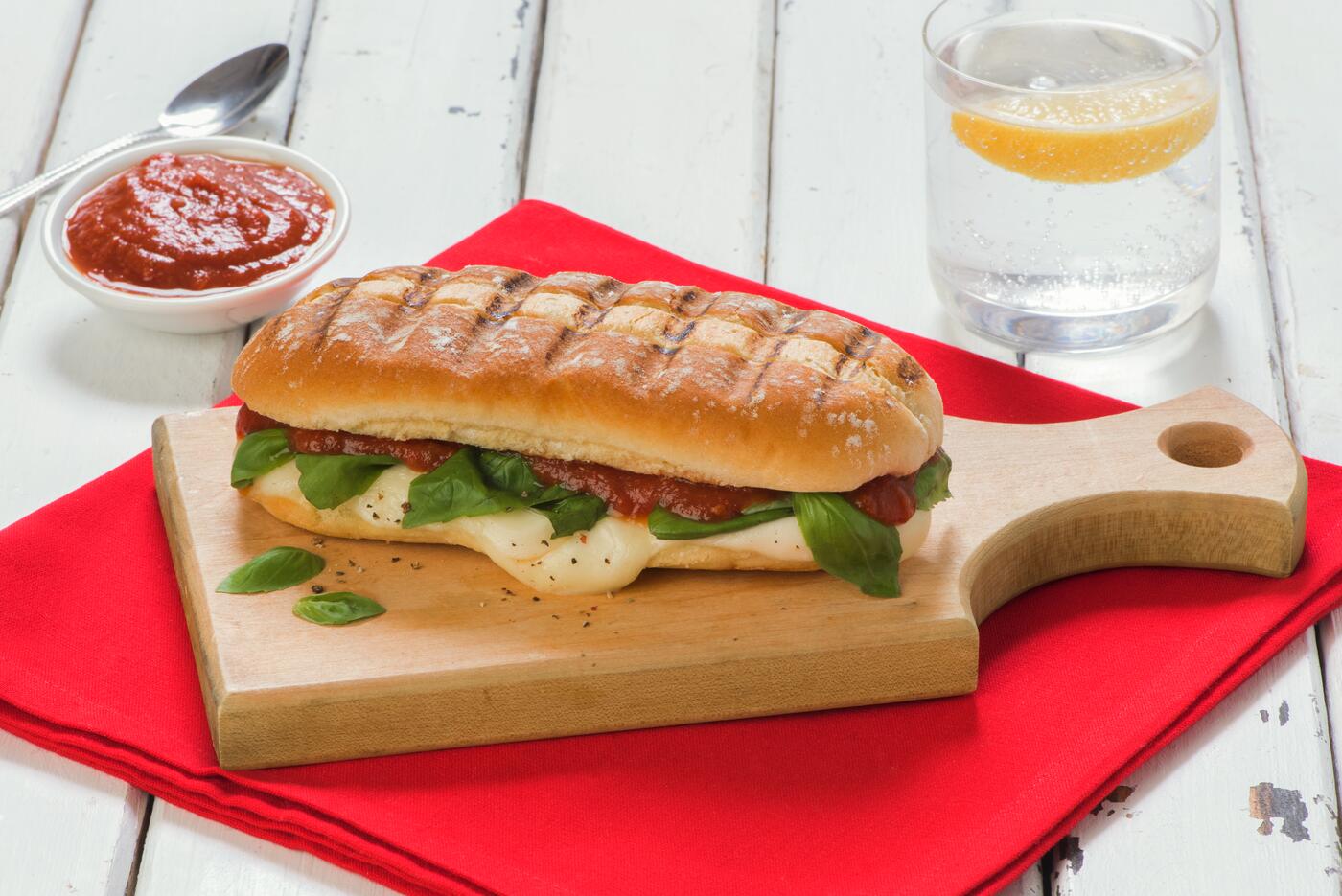 Prep Time: 10 mins
Cook Time: 13 mins
Servings: 4
Quick-and-Easy Vegetarian Grilled Caprese Panini

Rate this recipe for points

25

Bring Italian flair to your next BBQ with this great-tasting, Quick-and-Easy Grilled Caprese Panini. Classic Caprese salad ingredients are served on a lightly grilled Villaggio® Toscana Extra Soft Sausage Bun for a savoury vegetarian sandwich that's big on flavour.
Ingredients
4 Villaggio® Toscana Extra Soft Sausage Buns
1 tub (200 g) bocconcini cheese, drained and sliced
4 tsp (20 mL) extra-virgin olive oil
1/4 tsp (1 mL) salt
16 fresh basil leaves, torn
1/2 cup (125 mL) tomato sauce
Directions
Sandwich:
Preheat grill to medium heat; grease grate well.
Toss together bocconcini cheese, olive oil and salt.
Sandwich cheese in buns with basil and tomato sauce.
Reduce heat to medium-low; grill sandwiches, pressing down with a spatula for about 2 minutes per side or until bread is grill-marked and cheese melts.

Tip: Add a pinch of hot pepper flakes for a spicy kick if desired.