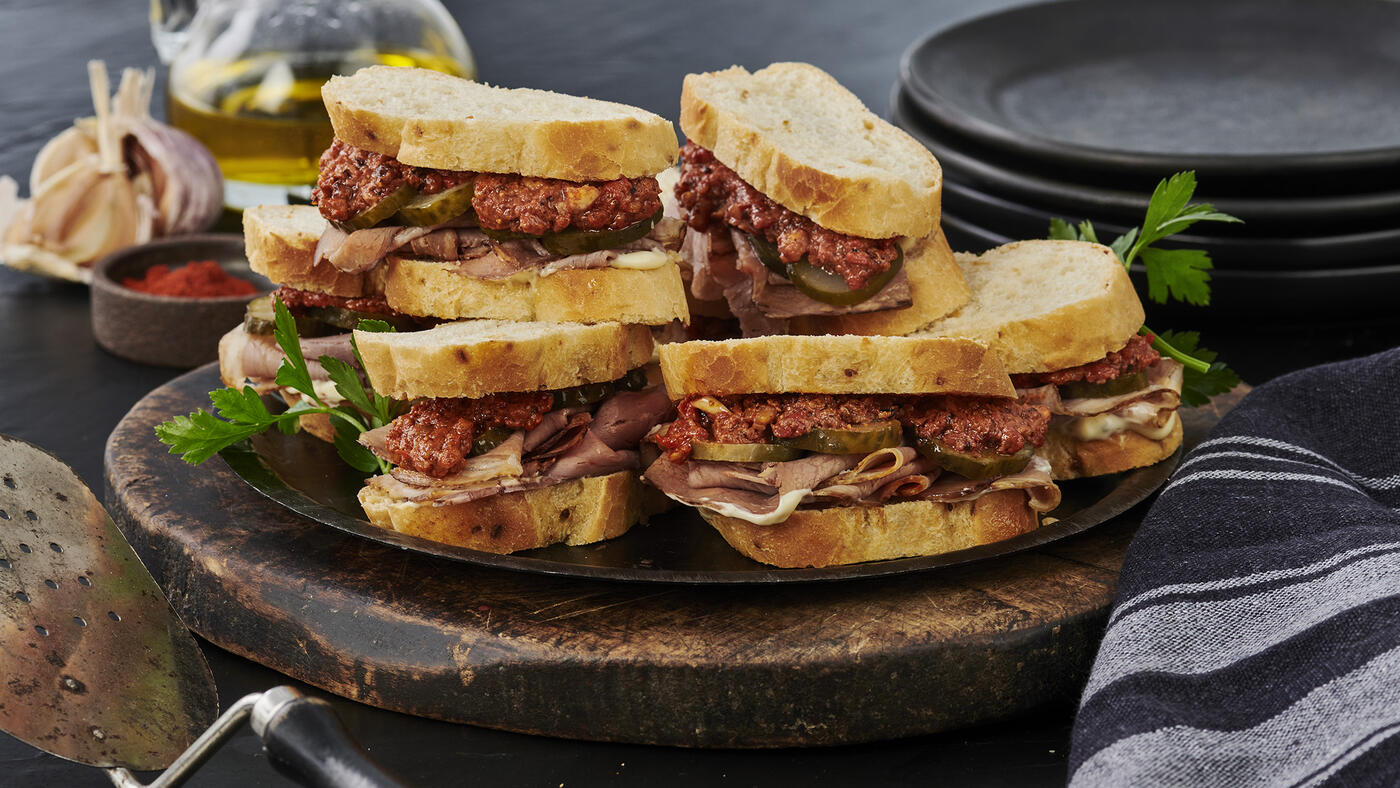 Prep Time: 15 mins
Cook Time: 15 mins
Servings: 6
Quick Roast Beef and Romesco Sandwiches with Pickles

Rate this recipe for points

9
Bring some flair to your next get together with our Roast Beef and Romesco Sandwiches. These flavourful sandwiches are made with roast beef, pickles, and a chunky walnut Romesco on an Artesano™ Roasted Garlic Baguette. Perfect for your next potluck or family gathering, this recipe is sure to impress your friends and family. Serves six.
Ingredients
1 Villaggio Artesano® Roasted Garlic Baguette
1 cup (250 g) walnuts - toasted
1/2 cup (120 ml) olive oil
2 tbsp (30 ml) smoked paprika
1 tsp (5 ml) ancho chili powder
2 cloves of garlic
2 roasted red bell peppers - peeled and seeded
salt
pepper
garlic aioli
500 g thinly sliced roast beef
4 dill pickles sliced
Directions
Prepare baguettes according to package Instructions.
Process the walnuts, olive oil, smoked paprika, chili powder, garlic, roasted red peppers, Salt and pepper, until coarsely ground.
Slice Villaggio Aartesano® Roasted Garlic Baguette.
Spread with garlic aioli.
Layer with roast beef, pickles and chunky walnut romesco and top with the top slice of Artesano roasted garlic baguette.