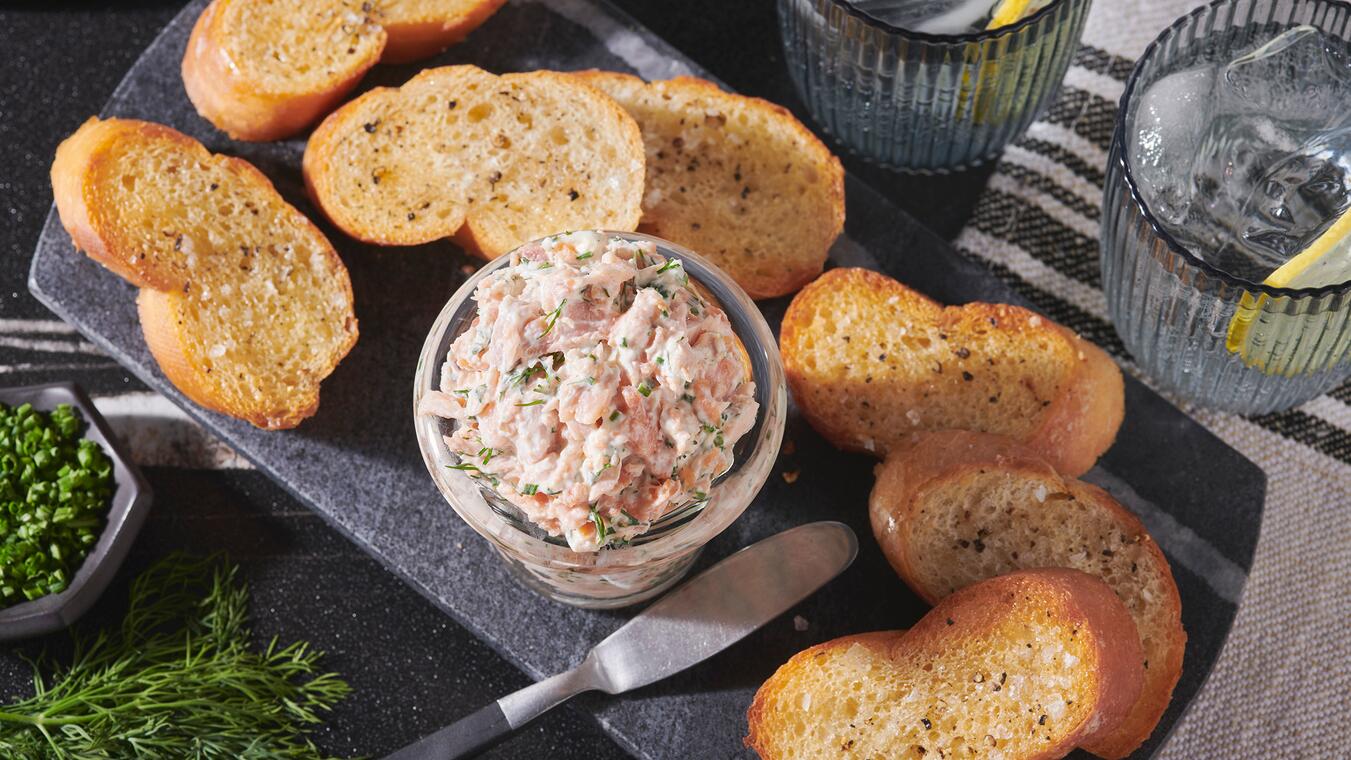 Prep Time: 35 mins
Cook Time: 50 mins
Servings: 4
Quick Salmon Rillette and Honey Butter Toasts | Crostini

Rate this recipe for points

12
Ingredients
2 Villaggio Artesano® Classic White Baguettes
2 tbsp (30ml) Butter
4 tbsp (60ml) Honey
7 oz (200g) Fresh Salmon Filets
3 tbsp (45ml) Olive Oil
1/2 cup (125ml) Cream Cheese
3 1/2 oz (100g) Smoked Salmon, chopped
4 tbsp (60ml) Dill
4 tbsp (60ml) Chives, chopped
1/2 Lemon, juiced
Salt and Pepper to taste
Directions
Cut the baguettes into 1/2-inch thick slices.
In a hot pan, melt the butter, add the bread slices and brown for 1 to 2 minutes on each side.
Drizzle in the honey, a little salt and pepper, and brown for another 2 minutes.
Remove and allow to cool.
Season the fresh salmon with salt and pepper.
In the same hot pan, on high heat, sear the fresh salmon in a little olive oil, for 2 to 3 minutes on each side.
Lower heat to medium and cook for 6 minutes. Allow to cool.
In a bowl, crumble the cooked salmon, add the cream cheese, smoked salmon, dill, chives, and lemon juice, and refrigerate for 30 minutes. Spread the prepared mixture on each crouton.