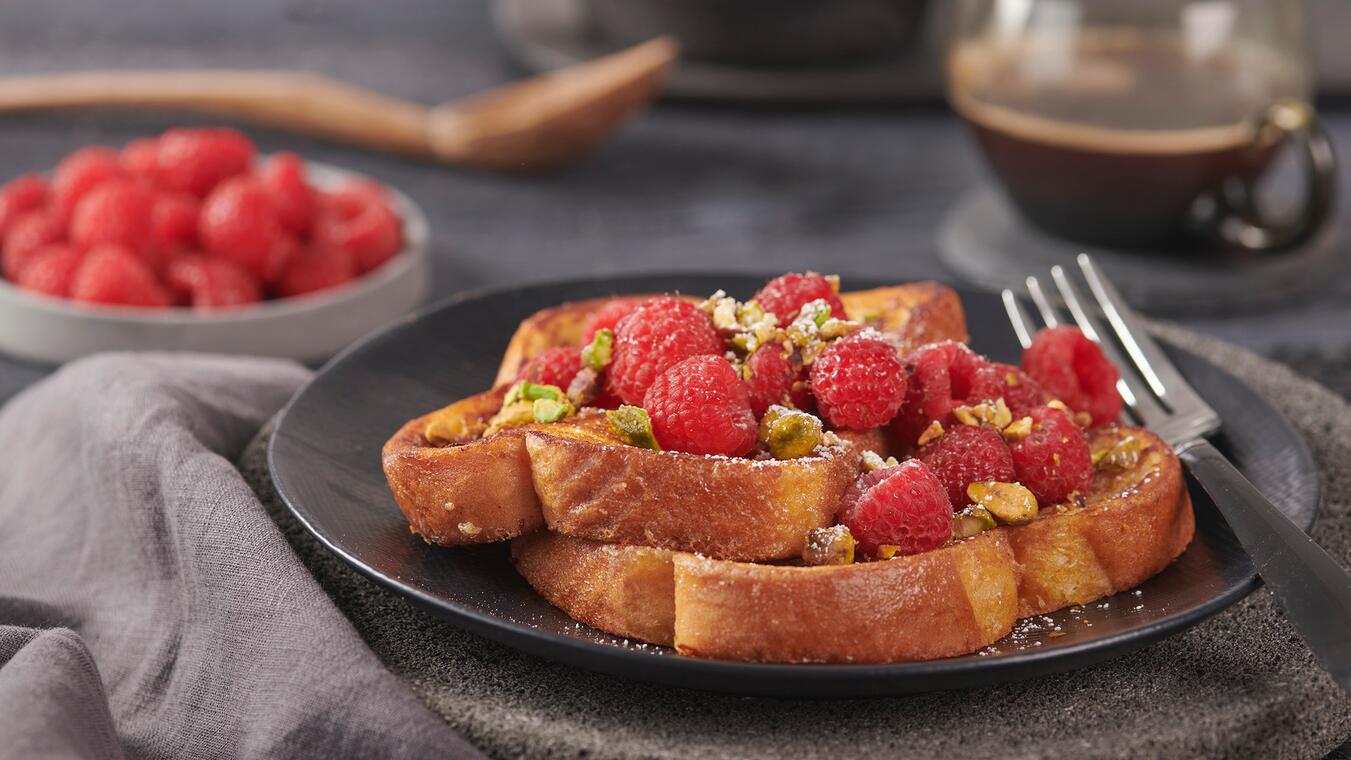 Prep Time: 10 mins
Cook Time: 20 mins
Servings: 4
Raspberry Pistachio Pain Perdu

Rate this recipe for points

13
Ingredients
8 slices of Villaggio Artesano® Original White Bread
1 cup (250ml) Milk
2 Eggs
1 tbsp (15ml) Vanilla Extract
1 tbsp (15ml) Almond Extract
1/2 Lemon, zest
6 tbsp (90ml) Sugar
1 pinch Salt
2 tbsp (30ml) Butter
1 cup (250ml) Raspberries
5 tbsp (75ml) Pistachios, crushed
3 tbsp (45ml) Icing Sugar
Directions
In a bowl, whip the eggs, then add the milk, sugar, vanilla and almond extracts, lemon zest and a pinch of salt.
In a hot pan, melt the butter.
At the same time, dip the bread slices one at a time in the prepared mixture and place them in the pan to cook over medium heat for 3 to 4 minutes on each side.
On each plate, place a slice of bread, add raspberries and crushed pistachios, then sprinkle with icing sugar.