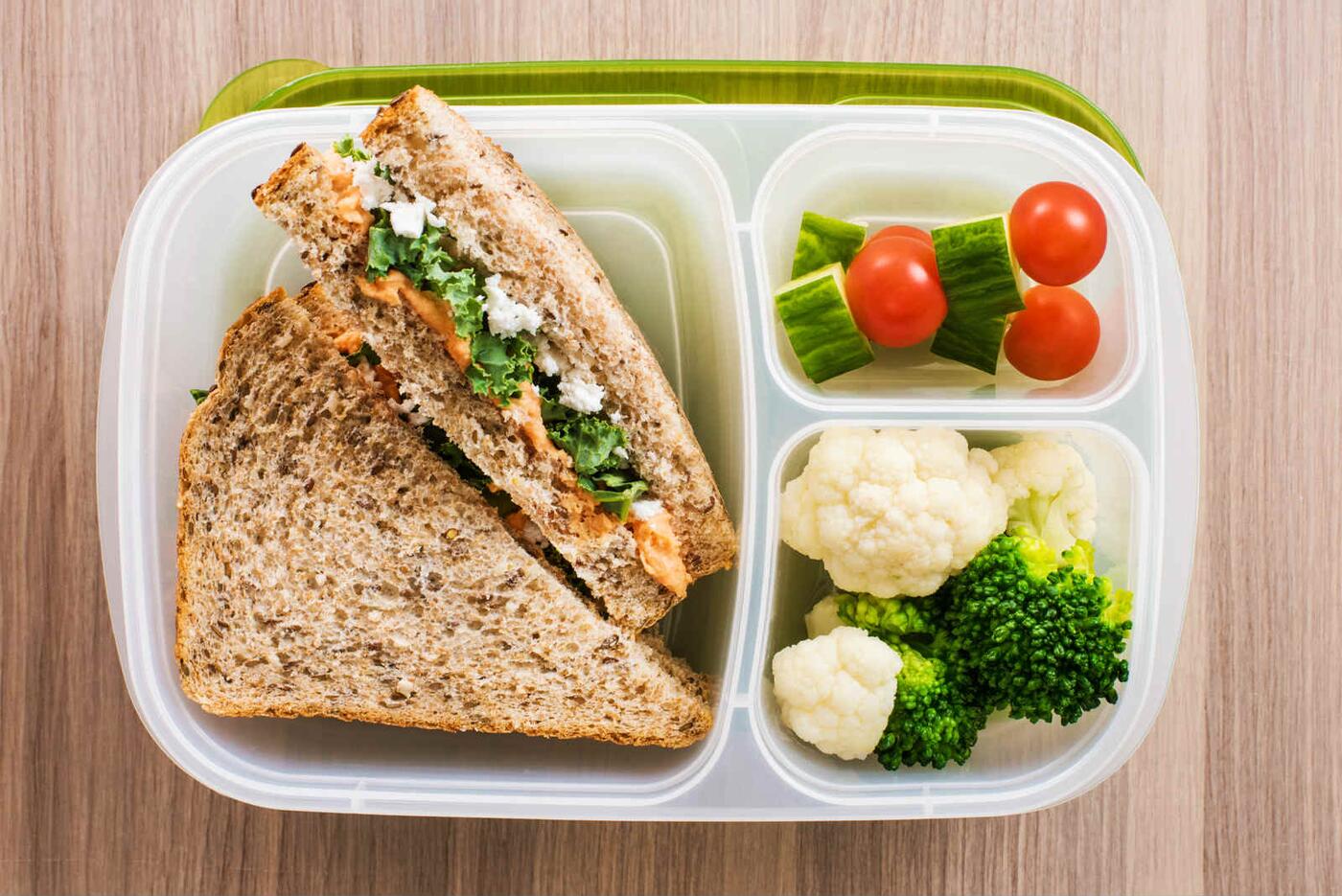 Prep Time: 5 mins
Cook Time: 10 mins
Servings: 4
Sweet Potato Hummus and Kale Sandwich

Rate this recipe for points

6

Full of protein and antioxidants, this sandwich is the perfect addition to a healthy bento box.
Ingredients
Sweet Potato and Kale Sandwich:
2 slices Dempster's® 100% Whole Grains 12 Grain Bread, toasted
3 tbsp (45 mL) sweet potato hummus
1/3 cup (75 mL) thinly sliced kale
2 tbsp (30 mL) crumbled feta cheese
Assembly:
4 cherry tomatoes
1/8 cucumber, quartered and cut into 1/2-inch (1 cm) chunks
1/3 cup (75 mL) broccoli florets, steamed
1/3 cup (75 mL) cauliflower florets, steamed
Directions
Sweet Potato and Kale Sandwich:
Spread hummus evenly over both slices of bread. Top one slice with kale and sprinkle with feta. Cap with remaining slice of bread; cut in half diagonally.
Assembly:
Thread cherry tomatoes and cucumbers onto toothpicks. Place the sandwich in a bento box, with tomato and cucumber skewers and steamed broccoli and cauliflower.

Tip: To steam broccoli and cauliflower, place in a steamer basket, and set over a saucepan of boiling water for 3 to 4 minutes or until tender-crisp.