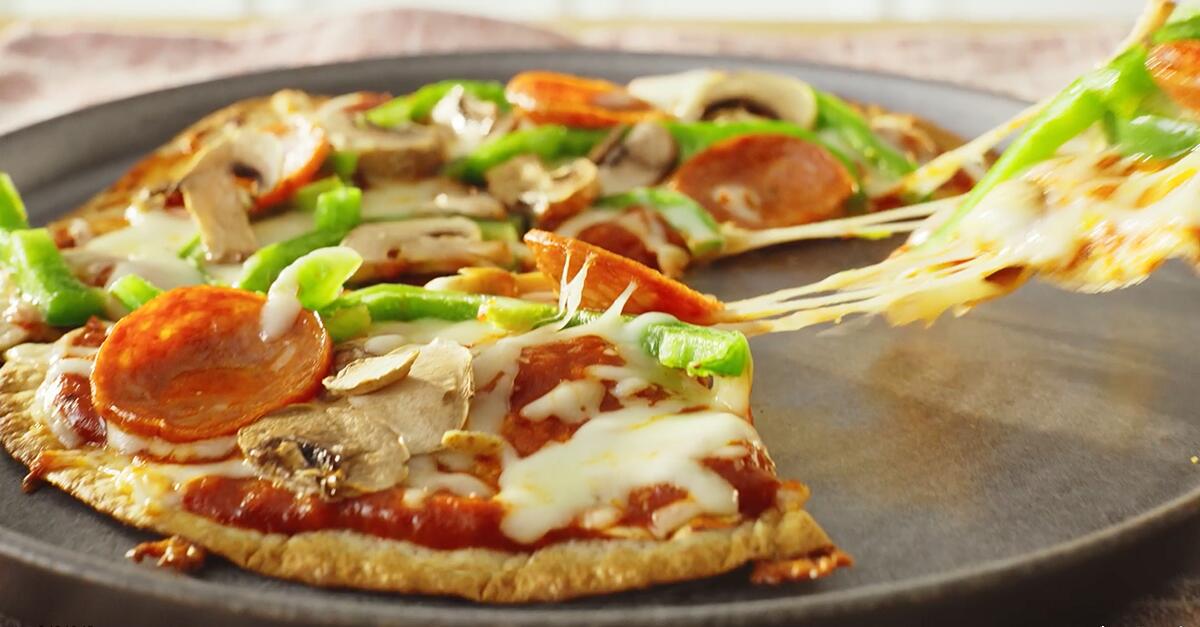 Prep Time: 5 mins
Cook Time: 15 mins
Servings: 1
Tortilla Deluxe Pizza

Rate this recipe for points

450
Putting this together in minutes beats any delivery service. Your pizza cravings will be answered with this classic Canadian combo.
Ingredients
2 Dempster's® Whole Wheat Large Tortilla
12 slices pepperoni
1/4 cup tomato sauce
1/2 cup shredded mozzarella
1/4 cup sliced green pepper
1/4 cup sliced mushrooms
Directions
Preheat oven to 425°F (218°C)
On a parchment-lined baking sheet, place both tortillas beside one another, and spoon tomato sauce 1/2 inch from the edge on each Tortilla. Sprinkle it with mozzarella cheese and top with toppings.
Place in the bottom level of the oven and bake until the cheese is melted and the ingredients are tender and crisp.
Remove from the oven and serve immediately.