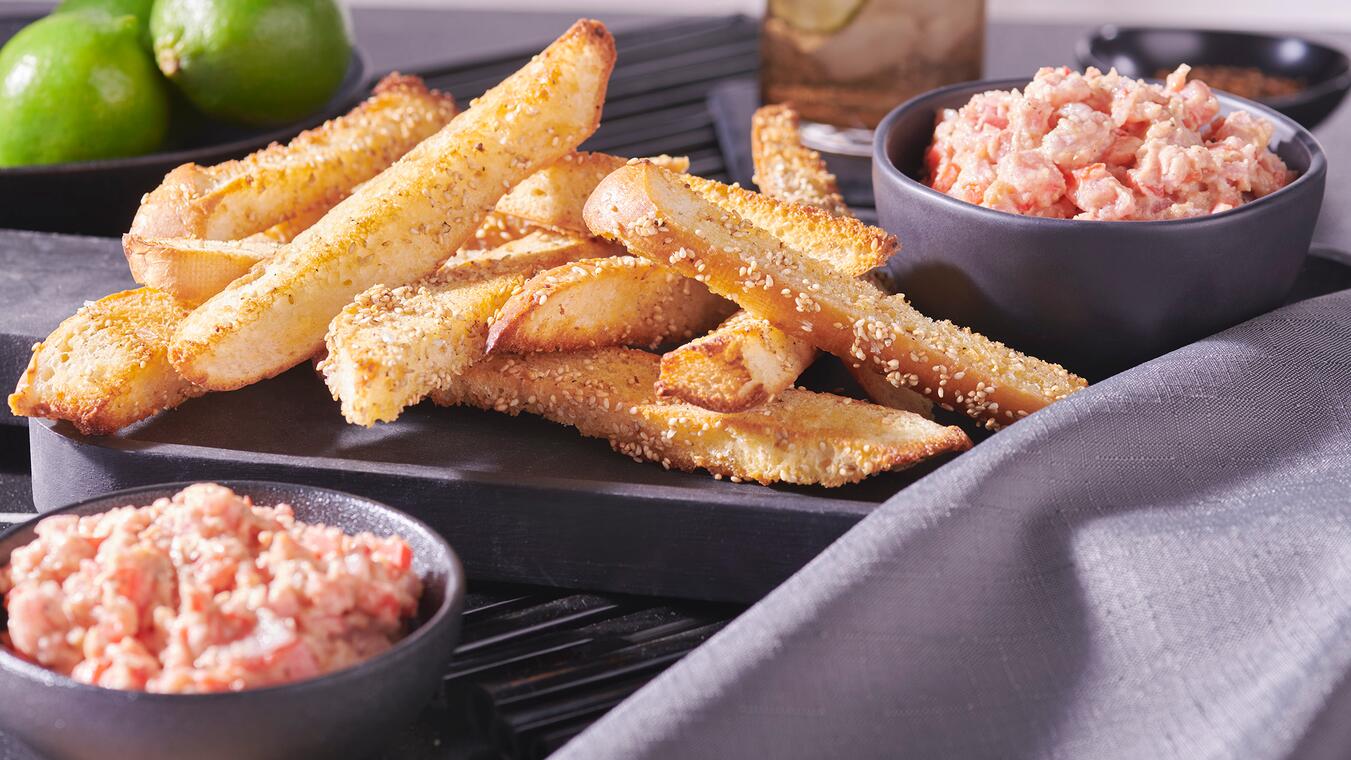 Prep Time: 20 mins
Cook Time: 30 mins
Servings: 4
Tuna Tartare and Toasted Breadsticks

Rate this recipe for points

10
Ingredients
1 Villaggio Artesano® Roasted Garlic Baguette
4 tbsp (60ml) Olive Oil
4 tbsp (60ml) Sesame Seeds
9 oz (250g) Fresh Tuna, cubed
2 tbsp (30ml) Tahini (sesame paste)
1/2 Lime, juiced
1 tbsp (15ml) Honey
4 tbsp (60ml) Red Pepper, fine brunoise cut
1 tsp (5ml) Tabasco Sauce
Salt and Pepper to taste
Directions
Preheat oven to 200°C (400°F) with the oven rack in the middle position.
Cut the baguette into small breadsticks.
In a bowl, mix the breadsticks, olive oil, sesame seeds and a little salt and pepper.
Cover a baking sheet with parchment paper or a silicone mat, place the breadsticks on the pan and bake for 10 minutes, until they are golden brown and crispy. Set aside.
In a bowl, mix the tuna, tahini, lime juice, honey, red pepper, Tabasco, salt and ground pepper.
Spread the tuna tartare in the centre of each large soup plate, and arrange the breadsticks around the edge.