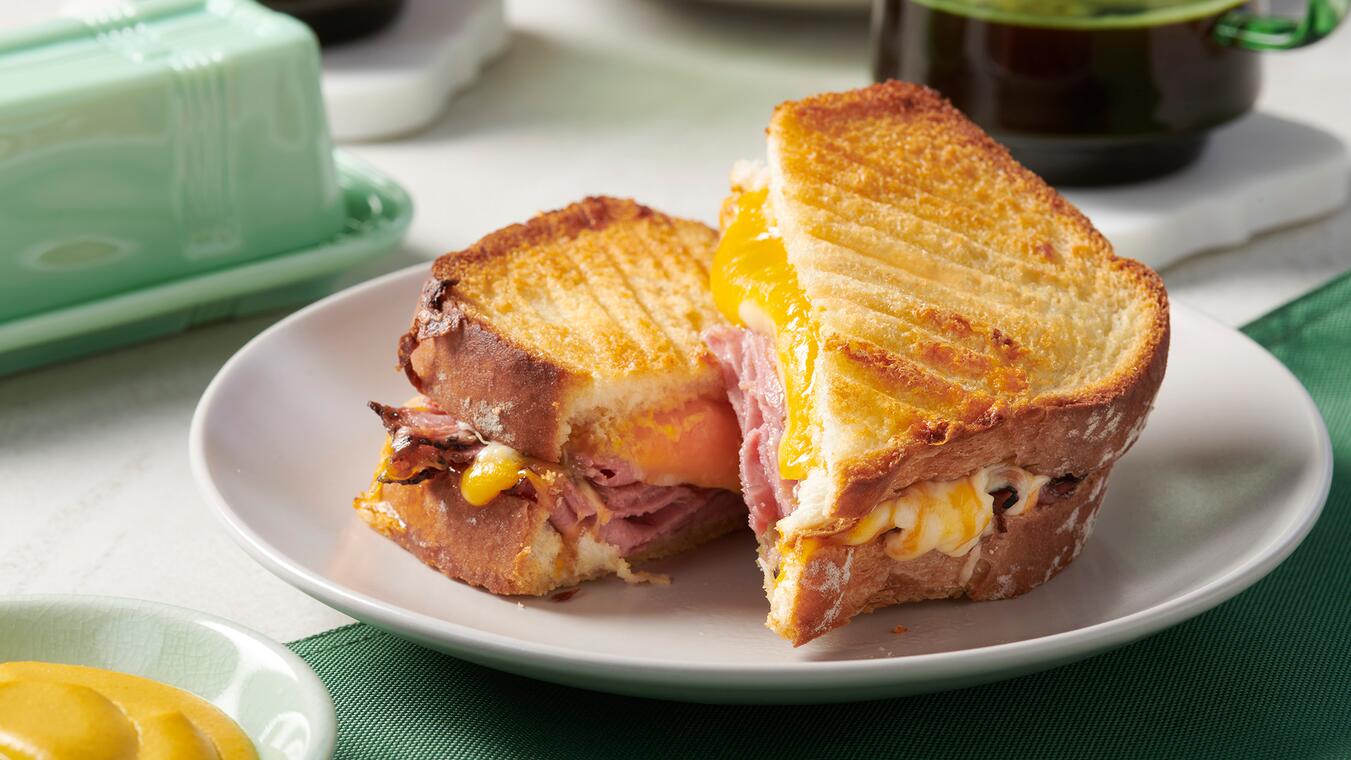 Prep Time: 10 mins
Cook Time: 20 mins
Servings: 4
Two-cheese Smoked Meat Grilled Sandwich

Rate this recipe for points

8
Ingredients
8 slices of Villaggio® Classico White Bread
4 tbsp (60ml) Butter, softened
4 tbsp (60ml) Yellow Mustard
1/2 lb (250g) Smoked Meat, sliced thin
1 cup (250ml) Mozzarella, grated
1 1/2 cup (375ml) Cheddar, grated
Salt and Pepper to taste
Directions
Butter one side of the 8 bread slices (outer side).
For 4 slices of the bread, spread the other side with mustard, add the smoked meat, then the 2 cheeses and close with the remaining 4 slices of bread, buttered side out.
In a hot pan, on low heat, grill the sandwiches for 5 minutes on each side.
Slice and serve.