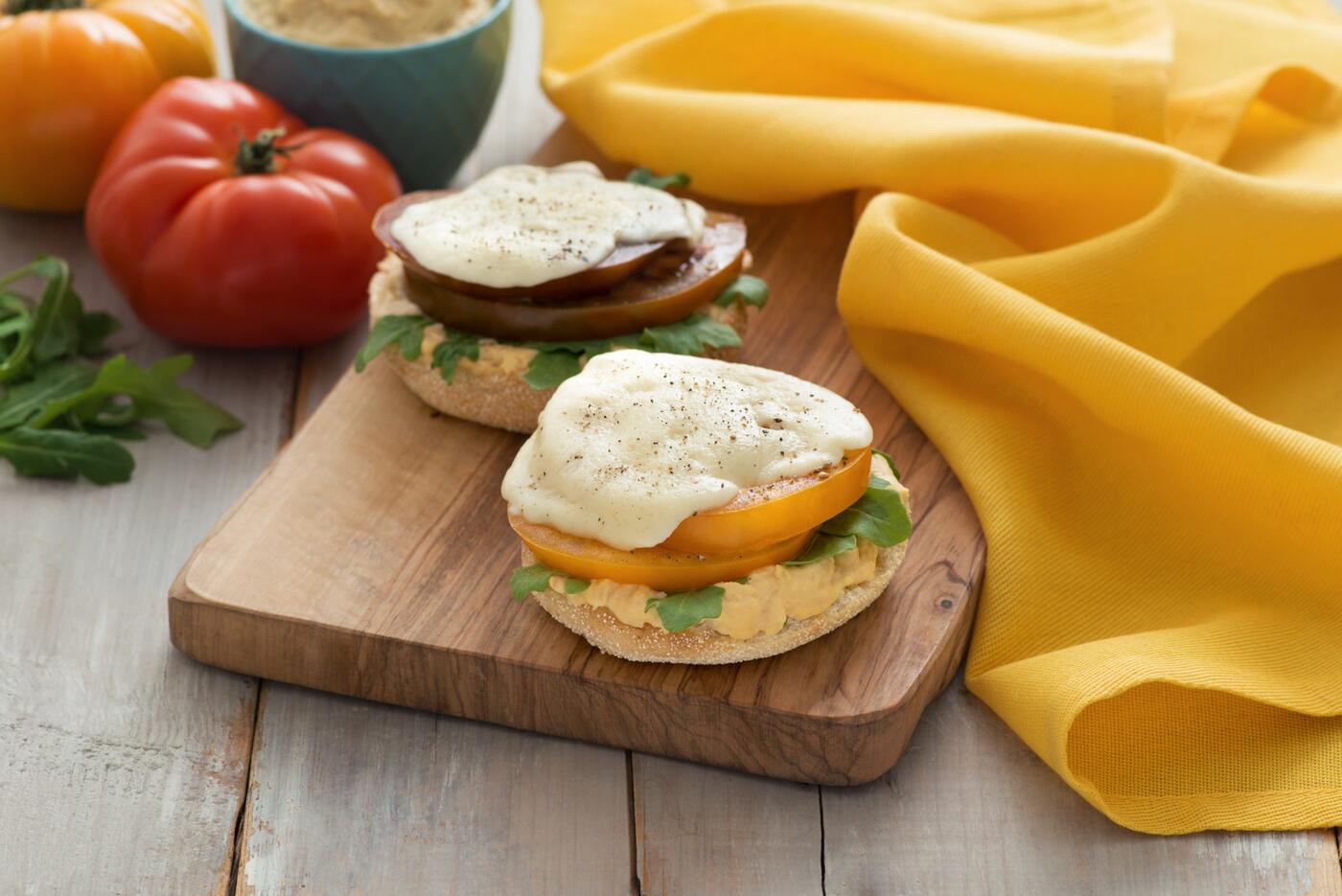 Prep Time: 5 mins
Cook Time: 10 mins
Servings: 1
Vegetarian Hummus Melt

Rate this recipe for points

4

Served on a tasty Dempster's® Plain English Muffins, a Vegetarian Hummus Melt is perfect as a light meal or hearty snack. Topped with arugula, tomato and mozzarella, this vegetarian sandwich melt is both delightfully crispy and cheesy. Prepare it in minutes to quickly satisfy your hunger.
Ingredients
1 Dempster's® Plain English Muffins, split
3 tbsp (45 mL) hummus
1/4 cup (60 mL) arugula
2 slices heirloom tomatoes
4 slices fresh mozzarella
Pinch salt and pepper
Directions
Preheat the broiler on high. Spread hummus evenly on each muffin half. Top each with arugula, tomato slices and mozzarella. Sprinkle with salt and pepper.
Transfer to a foil-lined baking sheet. Broil for 1 to 2 minutes or until cheese melts and golden brown.

Tip: Use your favourite flavoured hummus, try herb, sundried tomato or spicy.