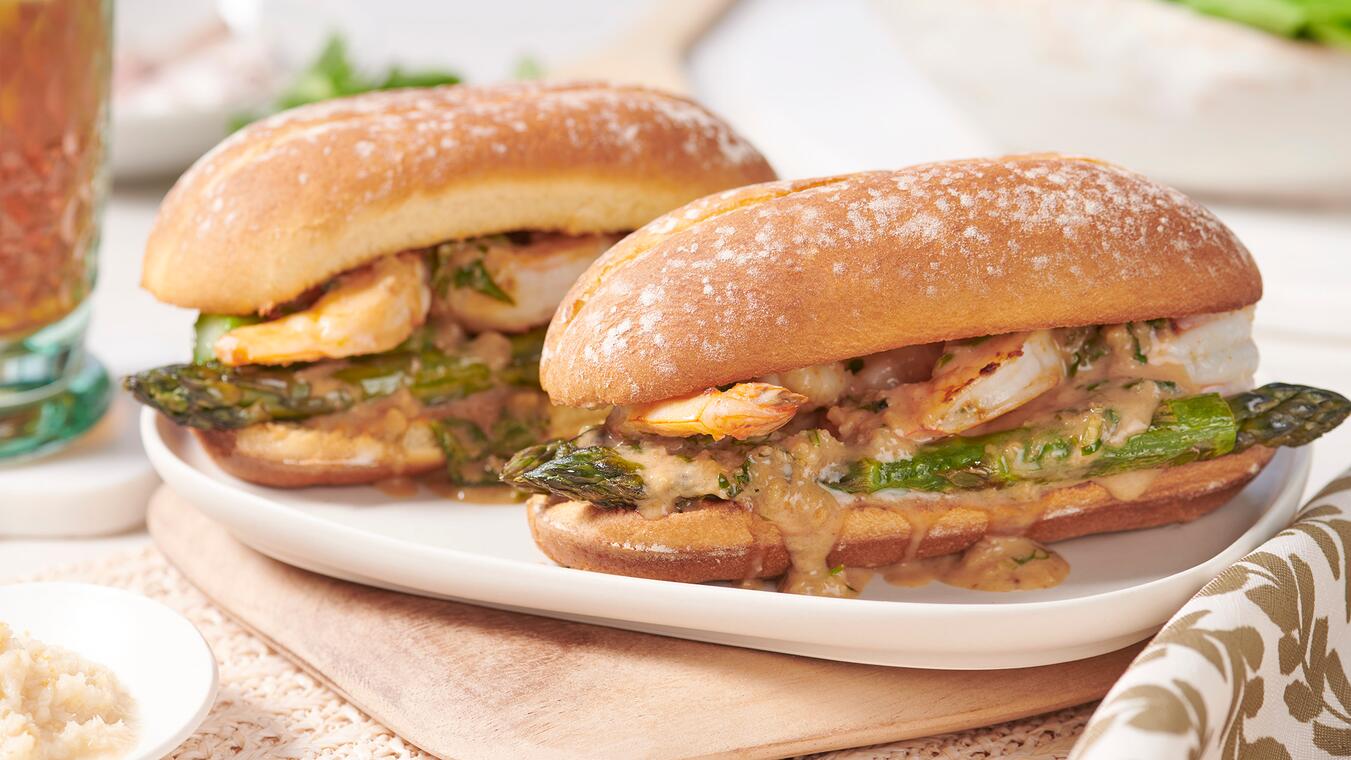 Prep Time: 10 mins
Cook Time: 30 mins
Servings: 4
Garlic Prawn Sweet Treat

Rate this recipe for points

6
Ingredients
4 Villaggio® Toscana™ Sausage Buns
12 Green Asparagus
4 tbsp (60ml) Olive oil
1 Lemon, juiced
16 – 24 (31/40) Prawns, peeled
1/2 cup (125ml) 35% Cream
1/2 Vegetable Stock Cube
1 tbsp (15ml) Maple Syrup
2 Garlic Cloves, chopped
2 tbsp (30ml) Horseradish, purée
4 tbsp (60ml) Parsley Leaves, chopped
4 tbsp (60ml) Basil Leaves, chopped
Salt and Pepper to taste
Directions
In a hot pan, sauté the asparagus in a little cooking oil for 5 minutes, turning them over frequently.
Add half of the lemon juice and a little salt and pepper.
Remove and set aside. In the same pan, sauté the prawns for 2–3 minutes on each side.
Add the cream, stock cube, maple syrup, garlic, horseradish, and the rest of the lemon juice, bring to a simmer and cook for 5 minutes until the sauce has thickened.
Adjust the seasoning. Add the parsley and basil.
Toast the buns.
Place the asparagus, prawns and sauce onto each bun.