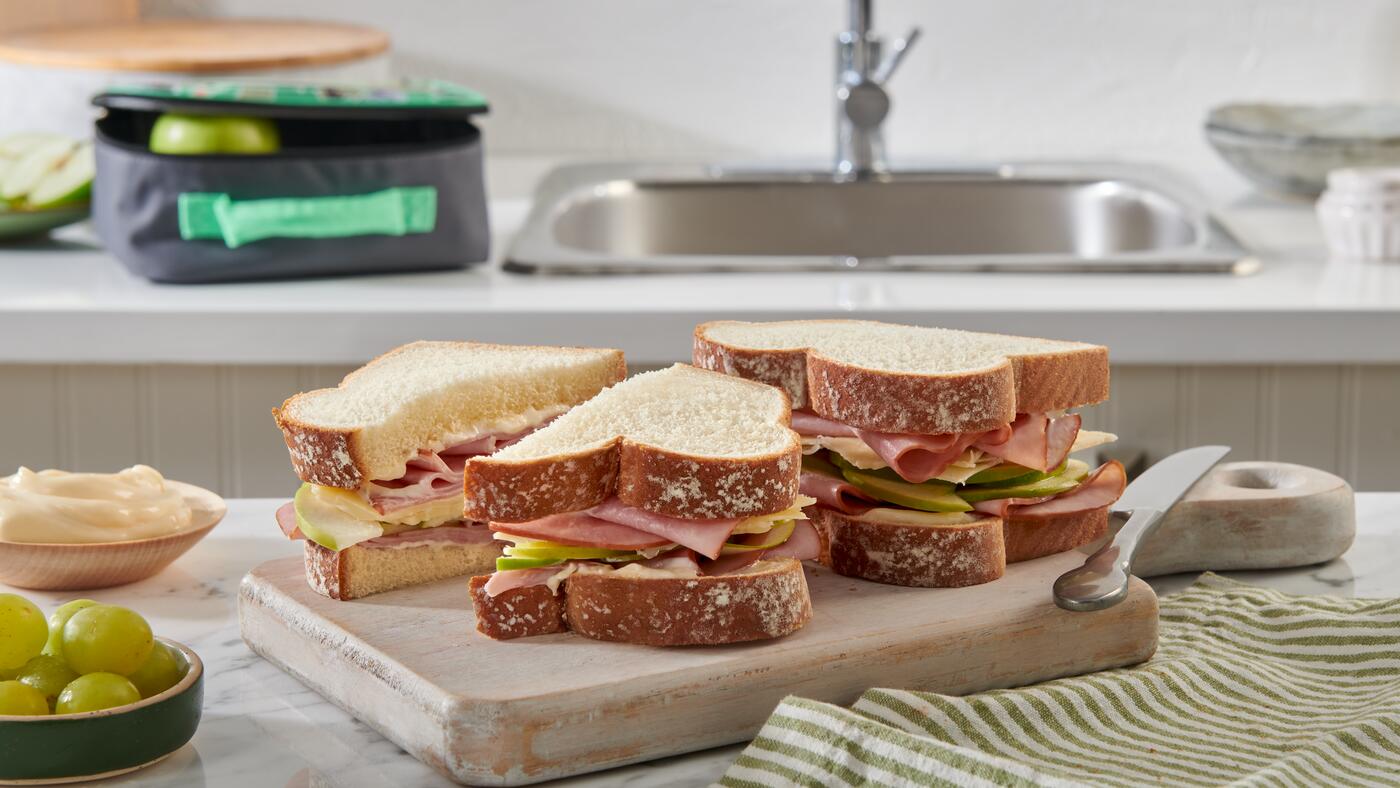 Prep Time: 10 mins
Cook Time: 12 mins
Servings: 4
Ham with Shaved Apples and Cheddar Cheese

Rate this recipe for points

3

Cheese and apples meet ham and cheese in this easy-to-make and delicious sandwich.
Ingredients
8 slices of Villaggio® Classico Italian Style Thick Slice White Bread
1/2 cup (125 mL) mayonnaise
8 slices of deli ham
4 slices of deli turkey
2 apples, cored and thinly sliced
1 tbsp (15 mL) lemon juice
8 thin slices of English cheddar (or other sharp ripe hard cheese)
Directions
Toss apple slices in lemon juice quickly, drain and set aside.
Cover each slice of bread with mayonnaise.
Layer 4 slices of bread with 1 slice of ham and 1 slide of turkey on each, add apple slices, top with 2 slices of cheese on each slice, and another slice of ham.
Top with the remaining slices of bread, mayo side down.