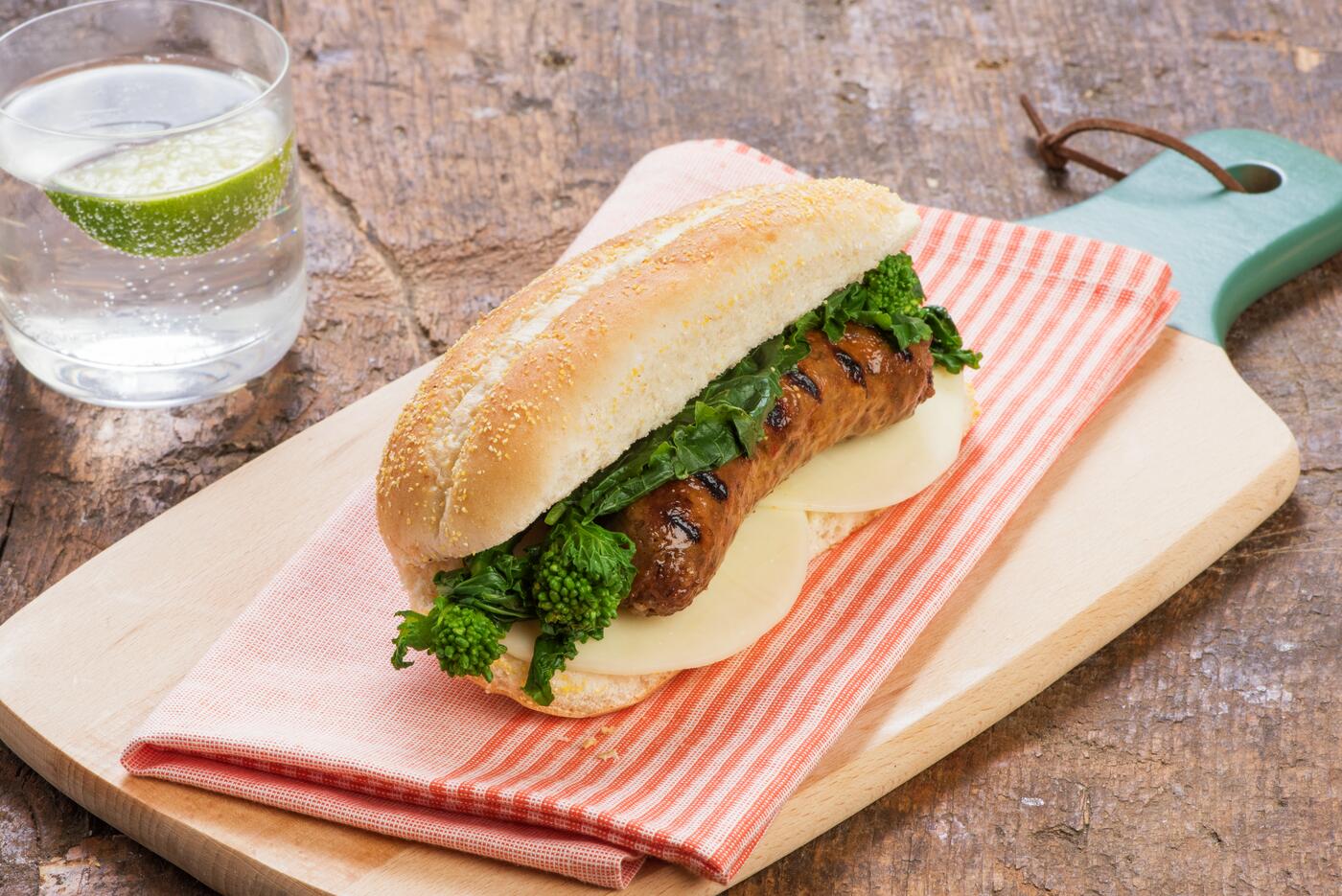 Prep Time: 10 mins
Cook Time: 22 mins
Servings: 6
Spicy Sausage with Grilled Rapini and Provolone cheese

Rate this recipe for points

4

Rich sausages pair well with pleasantly bitter rapini and savoury provolone cheese for a hearty summertime sandwich.
Ingredients
6 Villaggio® Italian Style Sausage Buns, toasted
6 spicy Italian sausages
1 large bunch of rapini, trimmed and blanched
1 tbsp (15 mL) olive oil
1/4 tsp (1 mL) each salt and freshly ground pepper
6 slices provolone cheese, halved
Directions
Preheat grill to medium-high heat; grease grates well. Grill sausages according to package directions. Meanwhile, toss blanched rapini with oil; season with salt and pepper. Grill for 2 or 3 minutes or until lightly charred and tender.
Assemble sausages in toasted buns with rapini and provolone cheese.

Tip: Blanching the rapini removes some of the bitterness. To blanch, add rapini to pot of boiling salted water; cook for 2 minutes. Drain well and pat dry.