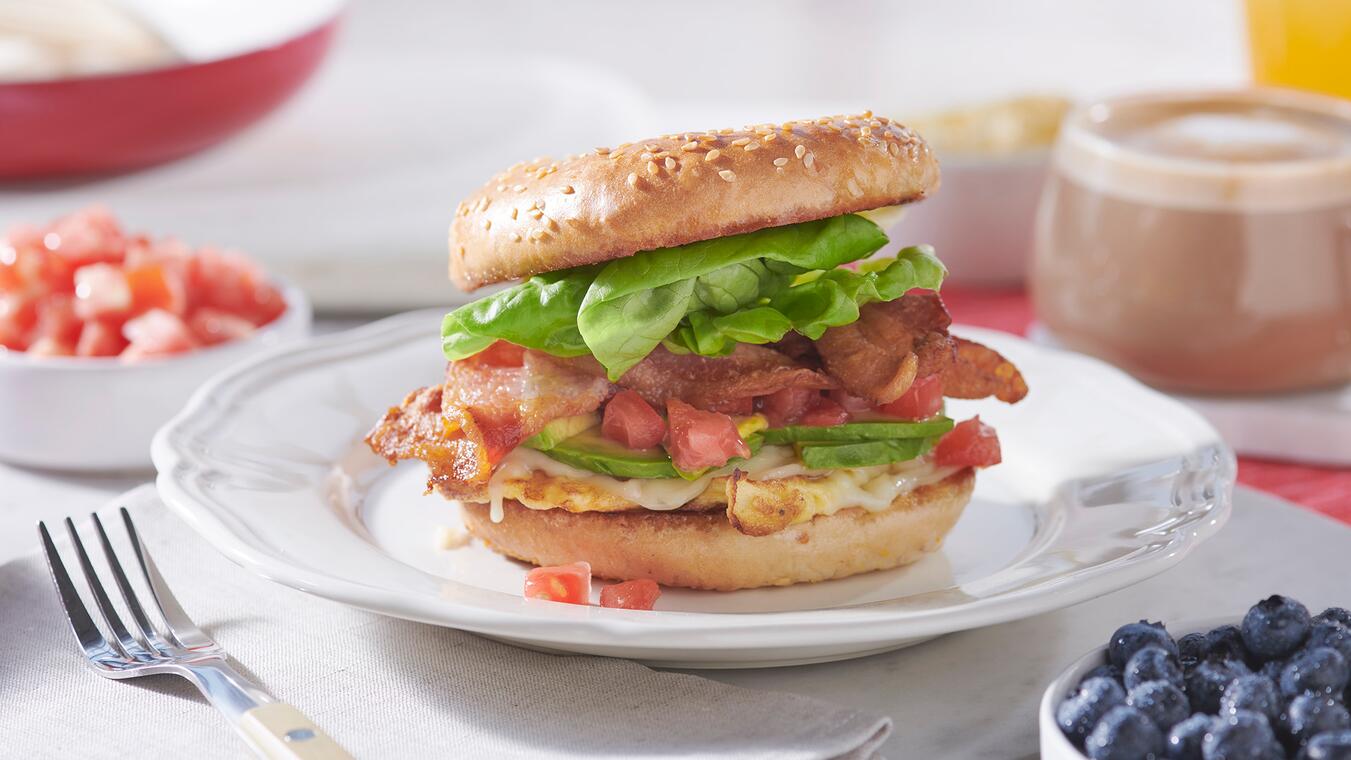 Prep Time: 5 mins
Cook Time: 25 mins
Servings: 4
Breakfast Bagel Sandwich

Rate this recipe for points

24
Ingredients
4 Dempster's® Sesame Bagels
1/2 Cup (60g) Unsalted Butter
4 Large Eggs, fried sunny side up
4 Slices Provolone
1 Avocado, pitted and thinly sliced
1 Tomato, diced
12 Slices Thick Cut Bacon, cooked crispy
4 Leaves of Lettuce
4 Tbsp (60mL) Hot Sauce
Directions
Arrange bacon in a single layer in a heavy cast iron skillet and cook over medium-high heat for about 3-4 minutes per side until crispy.
Place on a paper towel-lined plate to drain excess fat.
Slice each bagel in half, spread a thin layer of butter on cut sides, then, place butter side down in a non-stick skillet.
Cook over medium heat until toasted and golden brown for about 1-2 minutes.
Remove and set aside.
Add more butter to the non-skillet and melt over medium heat, then crack the egg into the skillet and repeat with other eggs on the other side of the skillet.
Cover with a tight lid and cook uninterrupted for about 2-2 1/2 minutes, until completely set.
Slide the eggs out onto the bagels and season with salt & pepper, to taste.
Layer with provolone, avocado, chopped tomatoes and 3 bacon slices each.
Drizzle with hot sauce and finish with lettuce and bagel top.